A beautifully decorated bedroom doesn't always mean you will get a good nights sleep. Here are some tips on how you can decorate your space into the ultimate dreamscape without sacrificing style – of course!
Photo: Alexandre Fleuren Interiors
The bedroom is used for a lot of things, from work and studying to TV watching and exercising, but the central function of the bedroom is to provide a place to sleep. You need at least 7 hours of uninterrupted sleep so it's important to design your multi-tasking bedroom into a comfortable place without disturbances such a light, noise and movement. Here's exactly how:
1. Invest in a Great Mattress
Your bed is the main furnishing of your bedroom, so make sure it is comfortable and conducive to sound sleep. You must ensure you have a comfortable mattress that suits all your needs. There is tons of new technology built into mattresses such as the Luxi Mattress, which is considered a new generation of mattress. It can be soft, medium, firm, and includes memory foam and latex construction which cushions your pressure points without any squeaky springs to wake you up.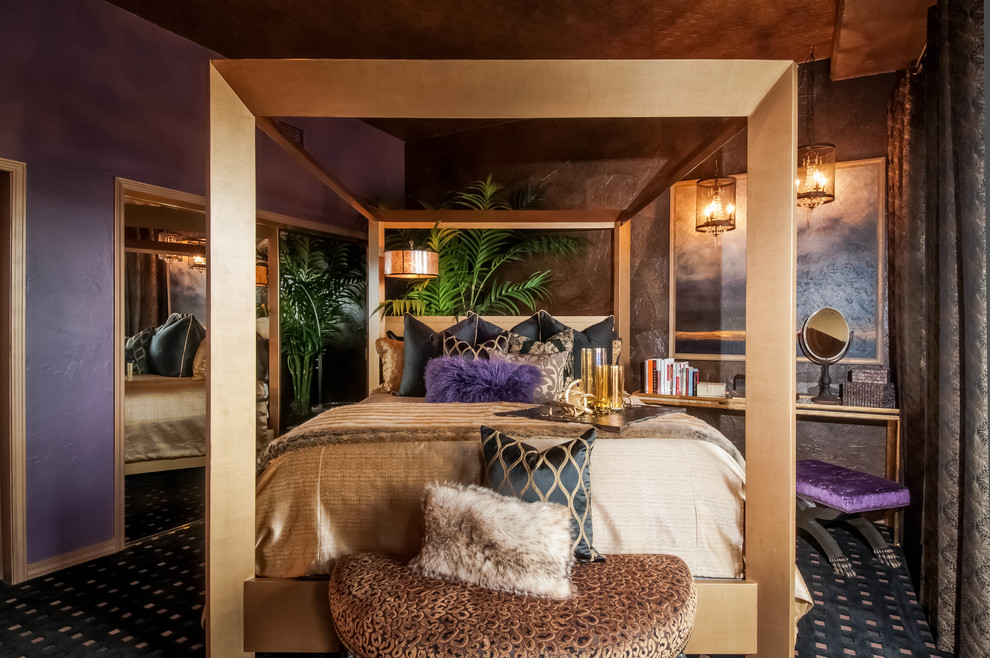 Photo: D'Amore Interiors
BDB Tip: Looking for a new mattress? Why not support Better Sleep Month, Sleep Sherpa's No.-1-rated Luxi is giving away a free mattress every Monday in May. To enter simply fill out the entry form at http://www.LuxiSleep.com/mattressmondays for up to five chances to win a free Luxi!
2. Keep Your Bedroom Dark
Dark walls and draperies might be ideal for eliminating light, but they can be dreary in the daylight. To keep the room bright by day and dark by night, use window treatments such as blinds or heavy-lined roman shades or that effectively block out light when needed but can be raised or opened easily during the day. The coverings for fabric shades can be white or brightly colored to keep the look light during the day.
3. Keep Quiet With Carpets
Rugs or carpeting around the bed are not just cozy on your bare feet, but they also help dampen acoustics, making the entire room environment quieter. Floor coverings can silence the sound of your partner getting up in the night, and they can quell squeaky wood floors in older homes. Investing in a heavy duty pad under rugs or even installing runners on your stairs will also go a long way in absorbing sound.
4. Get a Tech-Butler!
If you don't have the luxury of having a butler, you might have to get up yourself from bed to adjust the heat or AC, turn off lights, fans, music, close blinds, etc., unless you have the handy dandy Echo from Amazon to do it for you. The voice-commanded, hands-free Echo, works with your smart devices to make life hands-free. It can also play music to help you drift off to sleep, wake you up the next morning and even call you an Uber ride!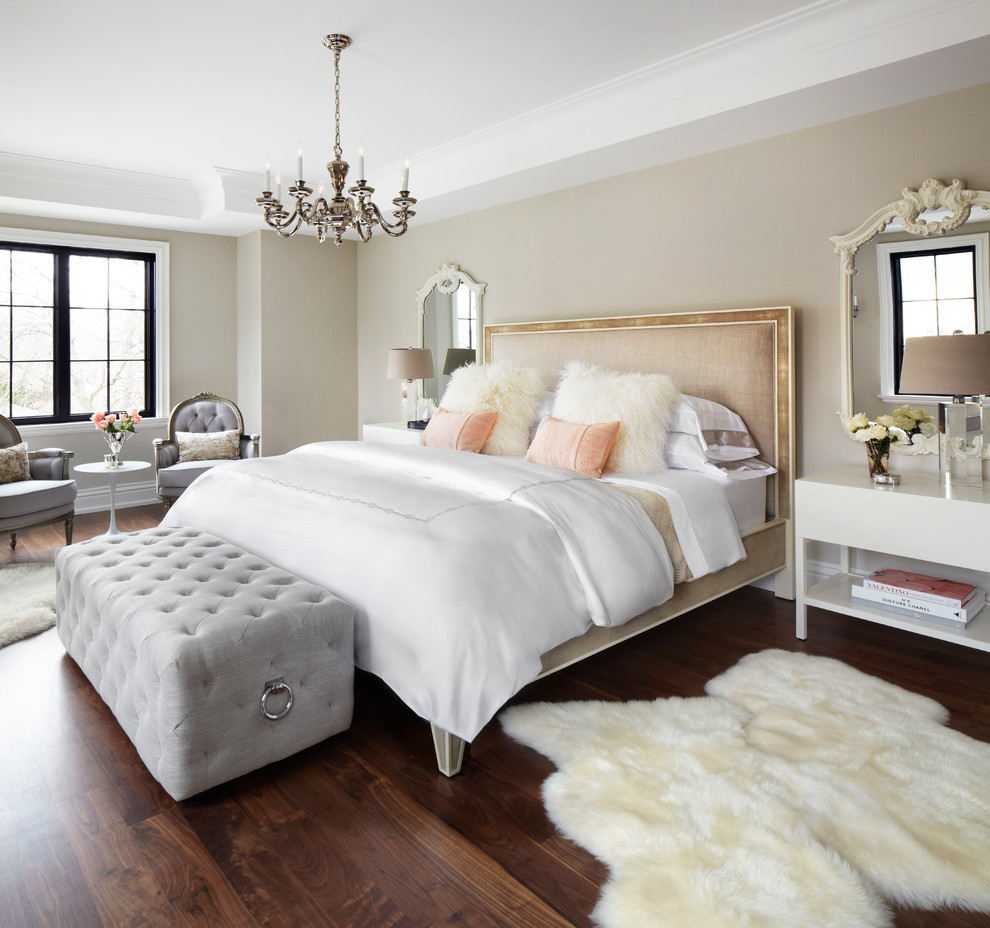 Photo: The Design Co.