How to Re-Decorate Your Home Office With Antiques and Historical Artwork!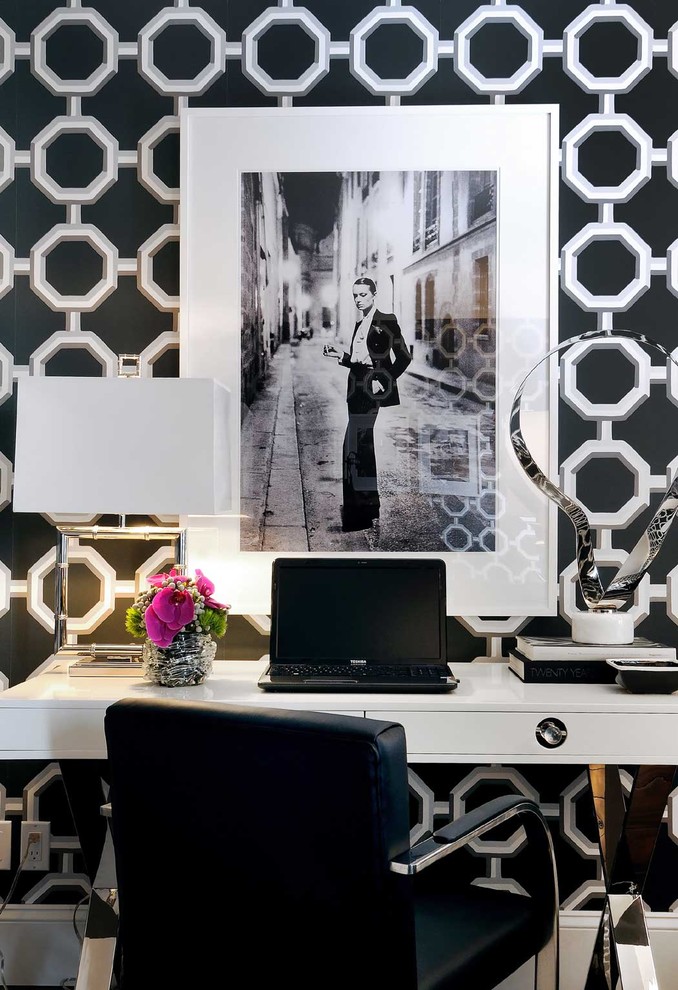 Re-decorate your home office with antiques and historical artwork for a surge of inspiration and motivation!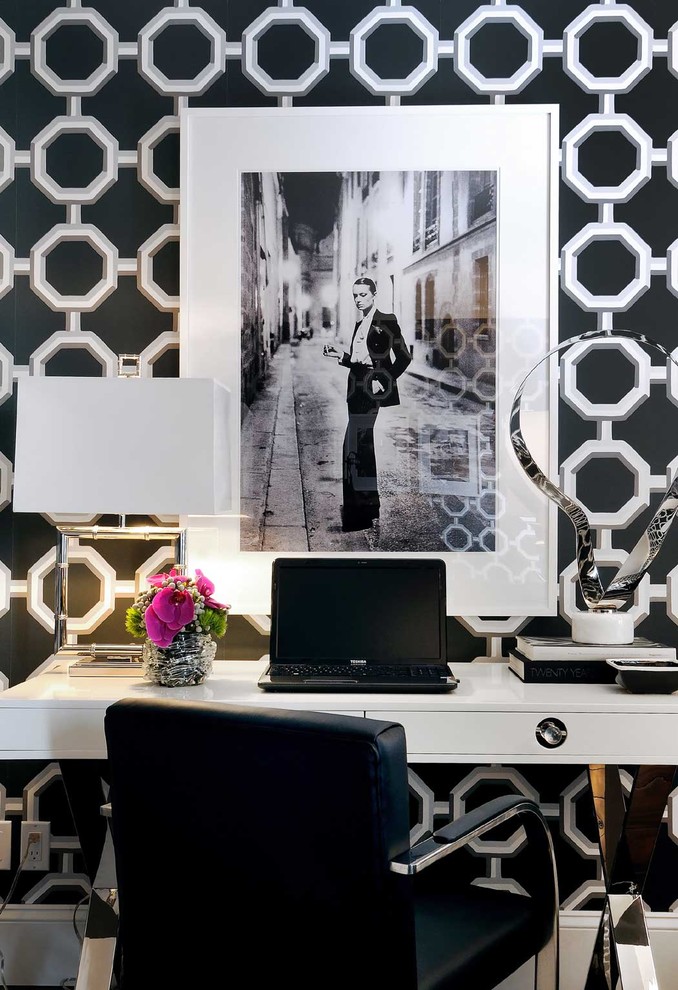 Photo: Atmosphere Interior Design Inc
Working as a professional blogger and running a business from home is not as fun and simple as it may look! The idea of being your own boss and running your own business can seem like a blast, but the truth is that it comes with a lot of hard work, and requires a great deal of dedication. The biggest challenge is staying motivated and focused when you have distractions all around you.
The best way to help yourself stay motivated working at home is to decorate your office. By creating an office space that is entirely your own, you can end up with a place that is free from distraction, and focuses on drawing attention to the things that inspire you most. For example, your home office should inspire tranquility and peace, but it should also be a place where creativity runs free. This is one of the many reasons why using historical art or artifacts as part of your interior design can be effective.
Why Use Historical Art Pieces?
Even if you may not appreciate it, art makes up a significant influence in our daily lives. Hang up an incredible piece of artwork above your computer to change up the atmosphere of your entire office and give you a deep source of inspiration. Art can be incredibly freeing, especially if you choose pieces that represent someone who you regard with high respect and esteem.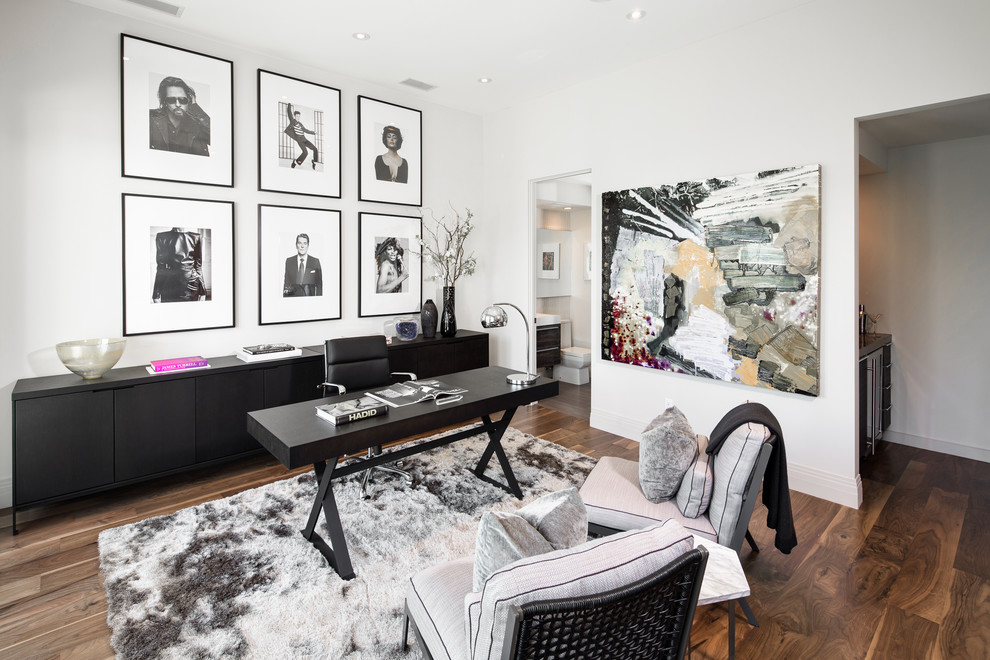 Photo: Boswell Construction
For example, the Raab Collection is filled with pieces from crucial events and eras across history, as well as figures that are bound to inspire you to greatness. When you're struggling to continue with a particularly difficult piece of work, looking up into the face of Abe Lincoln, or Albert Einstein could give you that boost of creativity that you so desperately need. It's also a great way to decorate your office and show your patronage to your country.
Choose the Ideal Time Period
If your job requires a great deal of persuasiveness, vigor, and determination, a piece of art work taken directly from World War 2, the Civil War, or even an image of the world's most incredible military leaders, can help to inspire you to greatness, and light a fire in your blood. The right image placed on a wall with orange and red energizing shades offers a bold emotional response that is sure to get your blood pumping.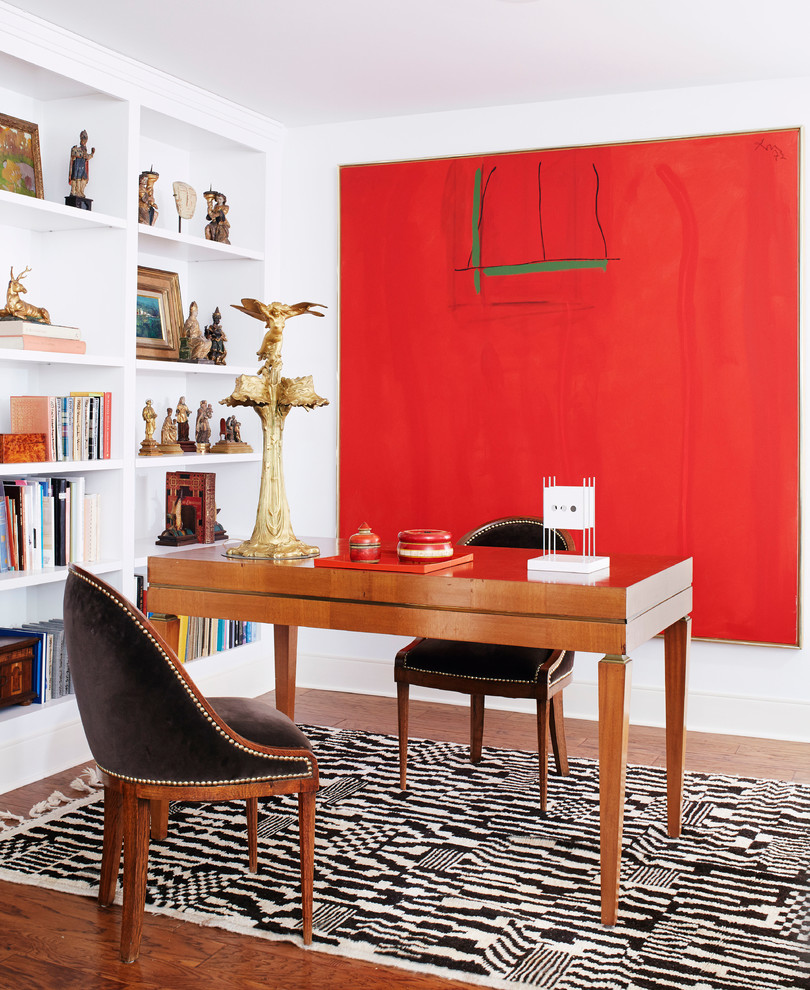 Photo: Jessica Jubelirer Design
On the other hand, if your career demands mental clarity, you might try painting your walls in cool shades of green and blue, and decorating with images of American history, presidents from the past, and leaders from the worlds of art, religion, and science.
What's more, purchasing a historical document to place on your wall gives your office space a sense of importance – reminding you of the value of your work, even when you're starting to doubt yourself. Nothing is more valuable than a boost in confidence when levels of self-esteem begin to run low. Looking at blank walls does not inspire confidence!
Create a Space that Supports Mental Comfort
Since your home office is likely to be the place where you spend a particularly large amount of your time, mental and physical comfort are paramount. A lot of people place a great deal of focus into purchasing the perfect chair or desk, but they forget to invest in the artwork that will help to keep them motivated throughout the toughest work days.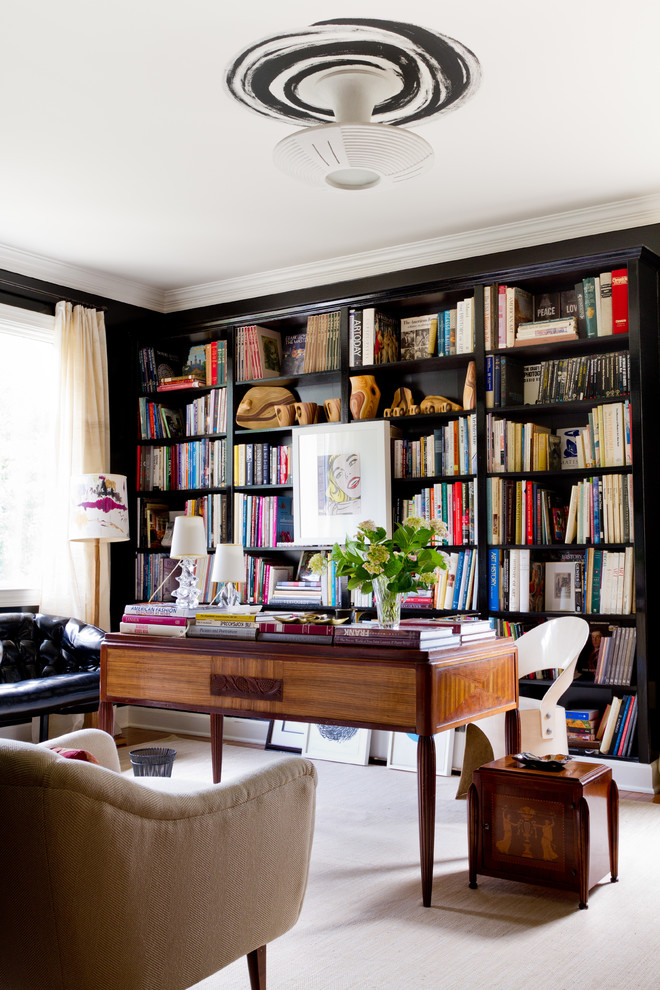 Photo: Raji RM & Associates
Remember, you don't have to pile pieces throughout your office in order to feel the benefit since that could give you a cluttered feeling and even become a distraction. Even a single inspirational piece can be enough to change the entire feel of your office space, helping you to achieve the success you crave, and help keep you moving constantly in the right direction.