2016 is loaded with interior design trends, while the vintage industrial style is one of our favorite looks! Here's how to decorate with this flexible style: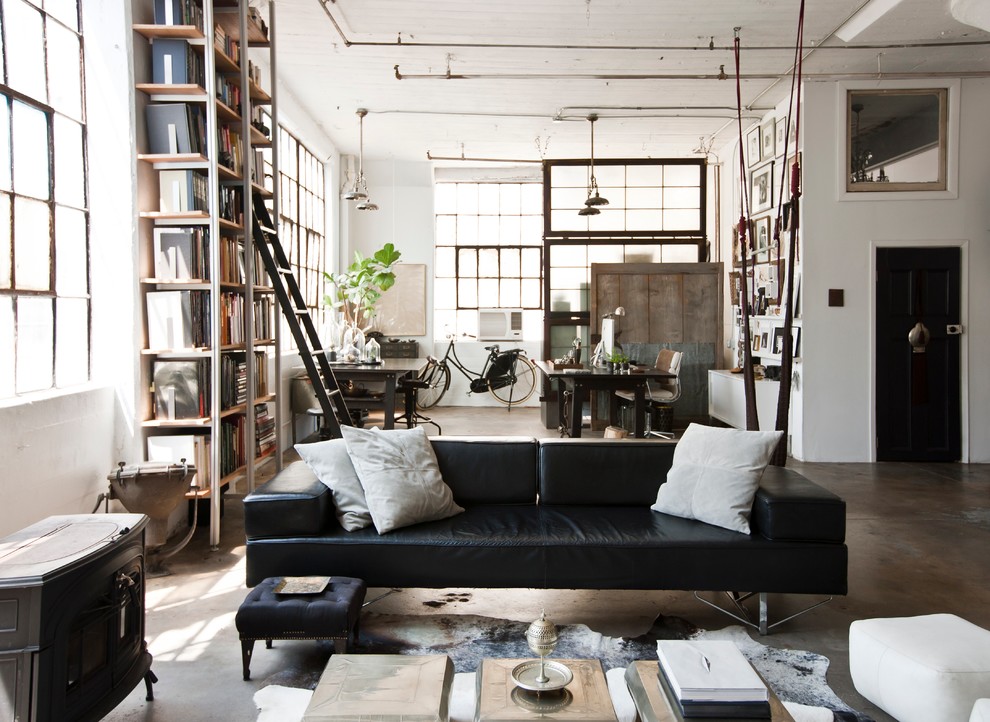 Photo: Chris A Dorsey
The fashion runways are filled with it, interior designers are all talking about it, and home décor shop windows are crammed with it – vintage industrial style is HOT for 2016! This quirky style blends a mixture of vintage, rustic, and industrial elements. Designers are making over homes in muted tones, using vintage décor accessories and topping off the look with industrial furniture. To get this look, follow our lead:
Use Everything Vintage – But From an Industrial Setting
Industrial chic is one of the best ways to describe this emerging trend, and it is loaded with metal and wood furniture, stone flooring, and even brick walls. This is the perfect decorating style for a loft apartment, condo, or townhouse. The reason why it's gaining popularity? Designers are encouraging people to experiment with vintage – it's not all about shabby chic! Lighting, flooring, and industrial vintage furniture that once would have only been seen in an industrial setting are now being used in homes around the globe.
Copper Lighting, Lanterns, Glass…
Using the right type of lighting has always been pivotal in achieving the right look, and ambience in your home. When it comes to vintage industrial lighting, the options are endless and there are so many possibilities! What's really popular now are 1930's style factory lighting and old ship's lanterns. How cool is that? Polished steel, glass or copper are perfect in providing an immediate industrial feel to your space. Not only are they on-trend, but also practical, functional, and easy-to-clean!
Worn and Weathered Flooring
If you are looking to achieve a weathered wood look with your flooring, old industrial flooring ticks all the right boxes!
The old wooden factory floors form the industrial era suffered extensive wear and tear during their time, and have now what we call a "weathered look". If you are lucky enough to live in an old factory that has been transformed into a trendy industrial-style loft living space, you already know how warm and cozy this flooring is!
If you want to replicate this vintage industrial look in your own home, you will need to hunt around salvage yards, online sources and flea markets or even swap meets, to see if you can acquire some of this nostalgic wooden flooring and enjoy all that it has to offer.
Walls Covered in Bricks
Fired clay brick has been a mainstream building material for centuries now, and it makes a gorgeous focal wall to create a totally industrialized space.
If your building is old enough, it may well be that you already have this prized architectural gem hidden behind an existing drywall finish. If that is not the case, it is easy to purchase old bricks and replicate this historical look.