Get Ready for Summer STUNNING with These Tropical Bathrooms!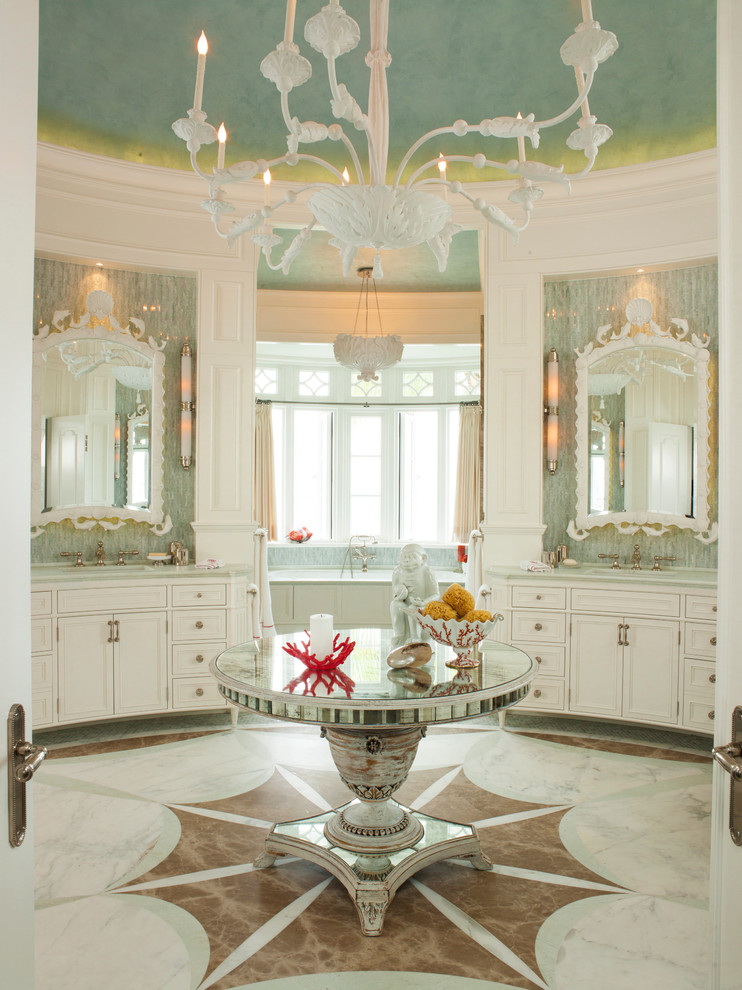 Get your bathroom steaming with style this summer with some of our hottest, most talked about decorating trends of the season!!
Bring in a Wave from the Ocean!
We all know that coral has always been a symbol of the sea, as well as it being expensive, rare, and beautiful. Decorating your bathroom with anything coral, or any kinds of shells will give your bath a invigorating, fresh beach-like ambience. Scatter seashells on beautiful plates, cover a boring mirror with seashells and paint it white, fill up candle holders with shells, or pile up ocean sponges in a nice bowl for a beautiful statement piece.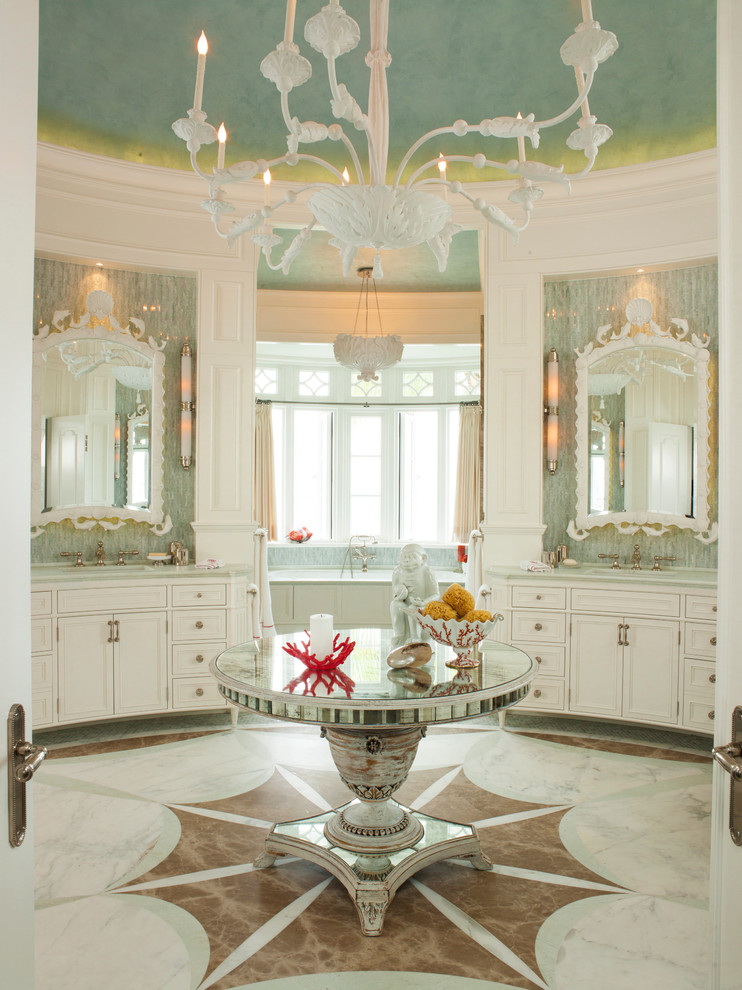 Flooring by Marble Crafters Miami
Step into the Jungle!
Turn your bath into your own tropical jungle at home with leaf-inspired wallpaper! This wallpaper is actually banana leaf, traditionally seen in the Beverly Hills Hotel. We love this look so much, and it just wraps up a tiny space with so much color and energy.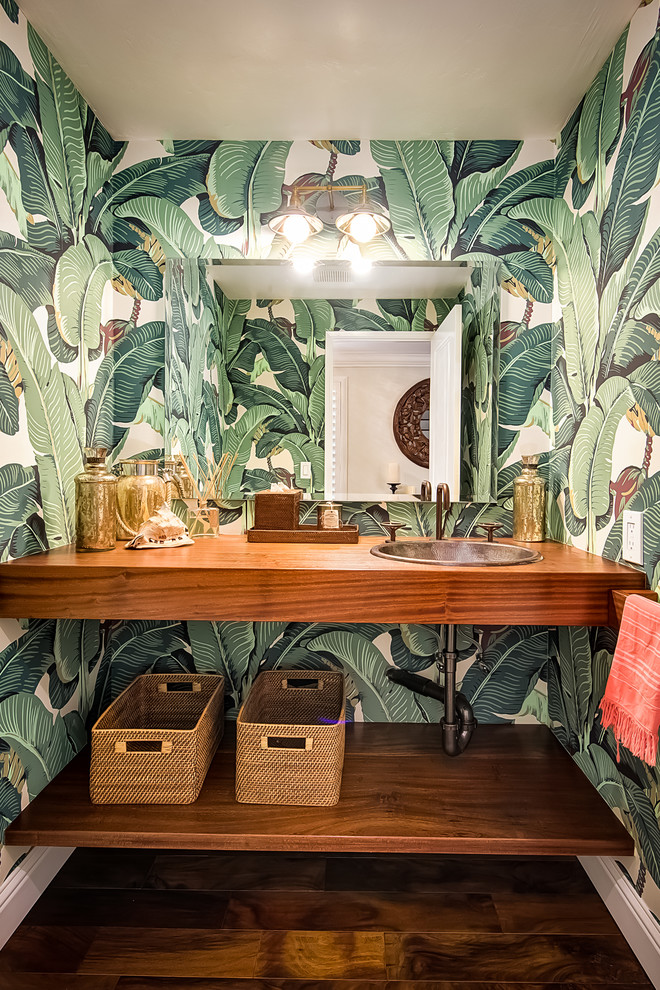 4 Corners International Design Concepts
Crisp, Fresh, and All-White.
Sometimes sticking to an allover color like white is a smart way to make your bathroom look cool and clean. There are loads of bathroom suppliers such as Bathroom Deal, or even your local Home Depot where you can purchase white EVERYTHING for your bath! Just make sure to contrast the color with a muted matching hue like this designer did below. The grey herringbone backsplash in is a nice touch to off-set the white, and joining it with matching flooring makes this bathroom look like it runs for miles.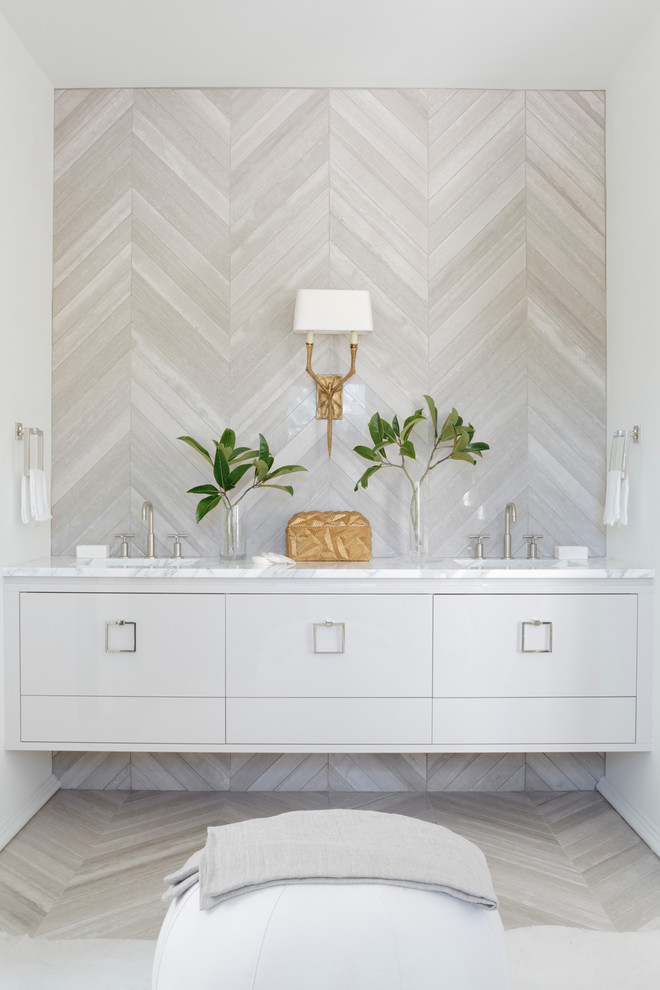 Use The Richness of Wood
You've probably seen beach homes with lots of wood panels, which is a staple in near-the-ocean residences. Natural wood looks inventive, coastal, and without a doubt tropical. Consider covering your ceiling with wood, swapping your tiles for warm wood flooring, or you can simply mount wooden shutters on your walls of quick wall decor!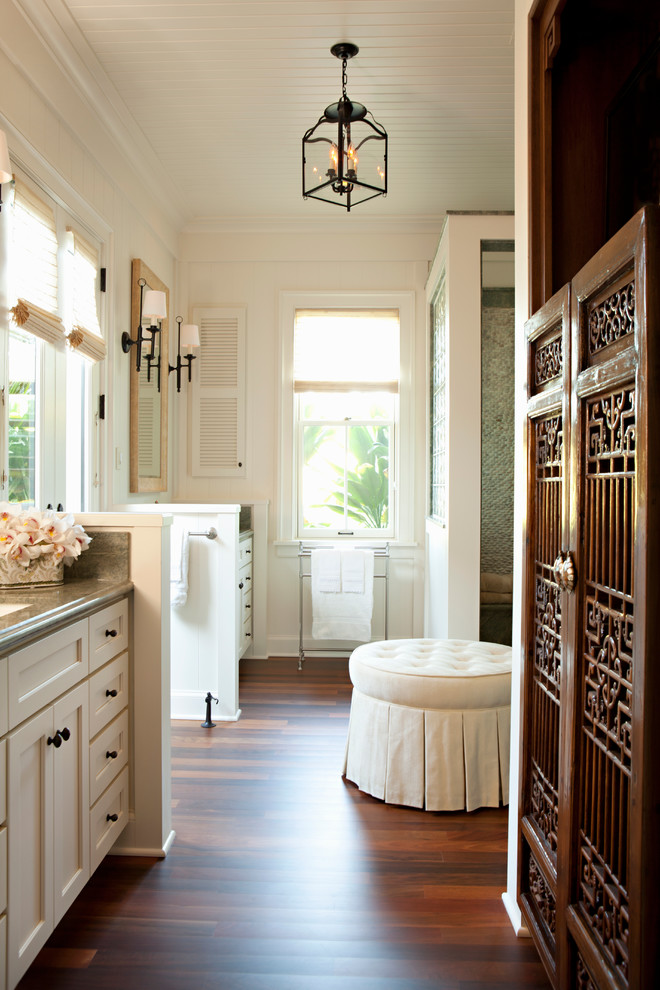 Chelsea Court Designs
Make Natural Decor Look Glam
Get creative with your bathroom and use things you can find around your home, like an old mirror, sticks, glue, and some gold spray paint! Believe it or not, you can make this sunburst mirror with these few simple materials. Your new mirror will mimic the sun as well as hang on your wall proudly as your own handmade art!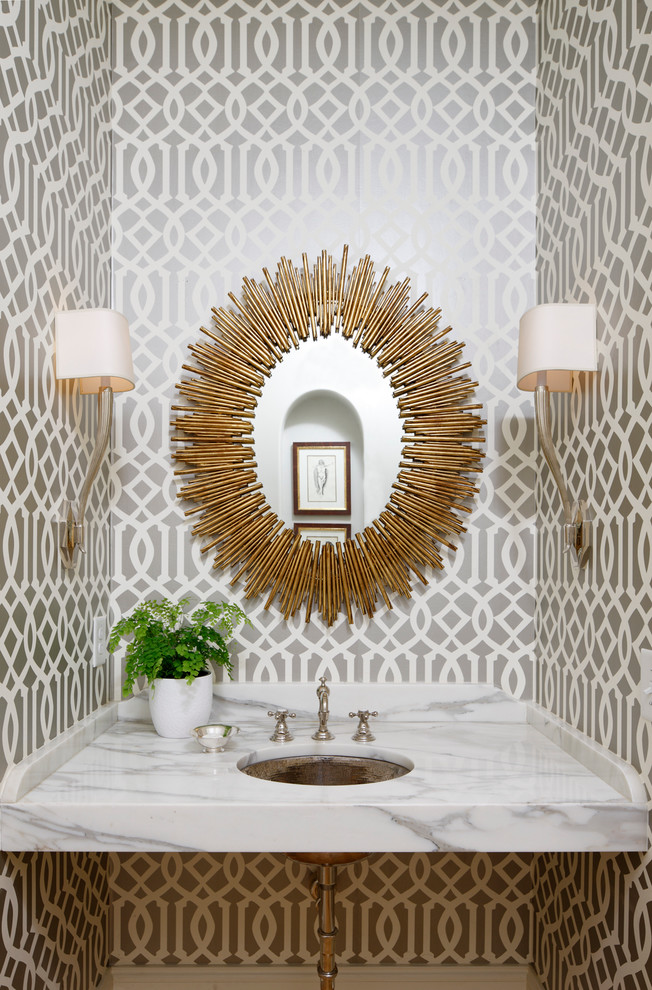 Mali Azima Photography