Home Tour: Impeccable Mediterranean Waterfront Home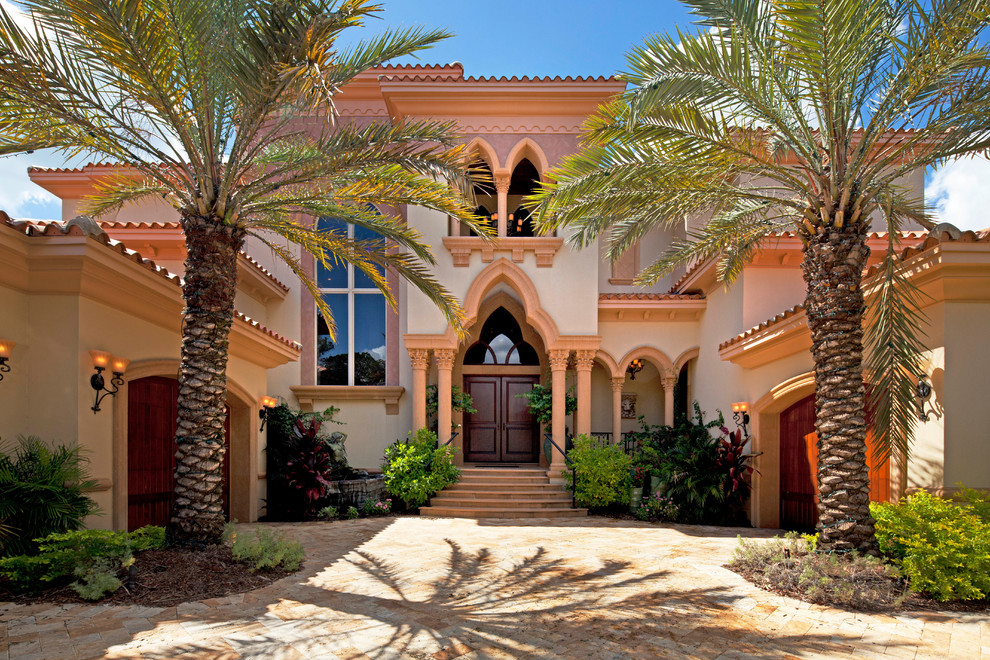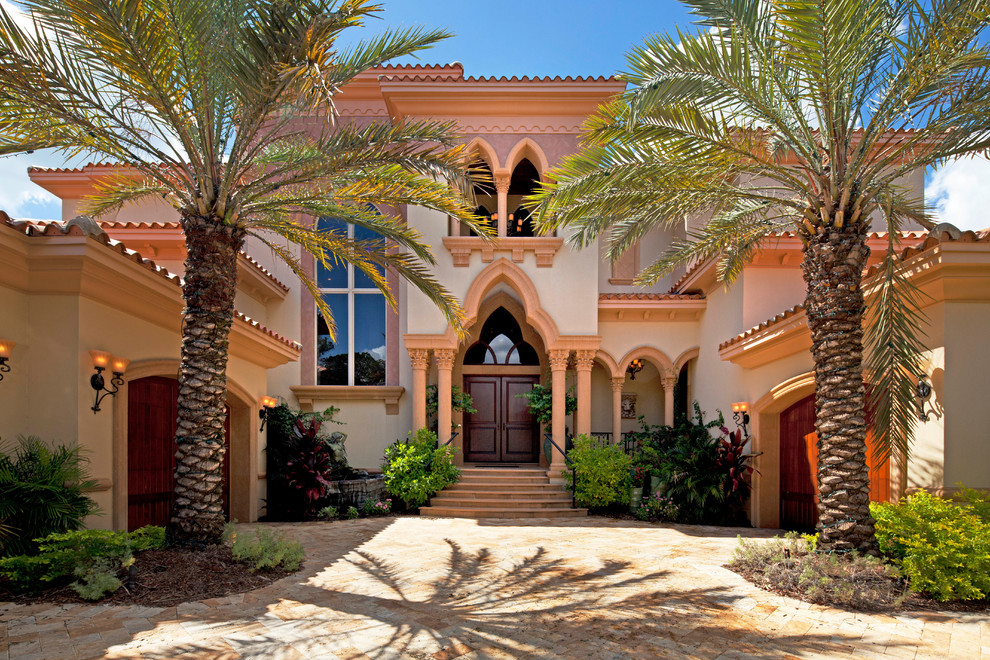 Who doesn't like living in the lap of luxury? This gorgeous Siesta Key waterfront home is everything you could possibly want in a home – and more! I love this home since it feels like you are at a resort and an on-going vacation, each and every day.
The home was decorated in a typical Mediterranean style using light walls; reddish toned flooring and dark wood furniture. The designers used a typical natural, muted color palette compromised of beige, terracotta, soft gold, and a hint of red. It was accented with dark, decorative wood stained furniture in the living room with rich upholstering. The kitchen also features dark wood and natural stone countertops.
Mediterranean, or Tuscan style homes are all about staying intact with nature and using natural colors, and resources. To complement the style of the home, the designers used natural stone materials for the patio, walls, pathways, and flooring inside and outside the home.  To add a little garnish on top of all this luxury, this immaculate home even features its own private beach – you really can't get any better than this!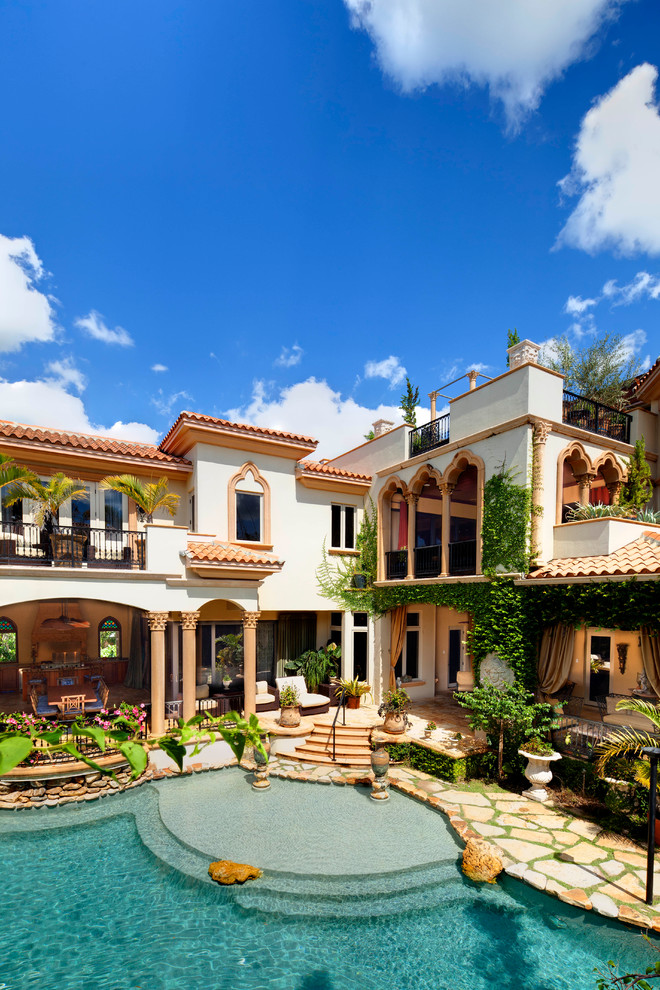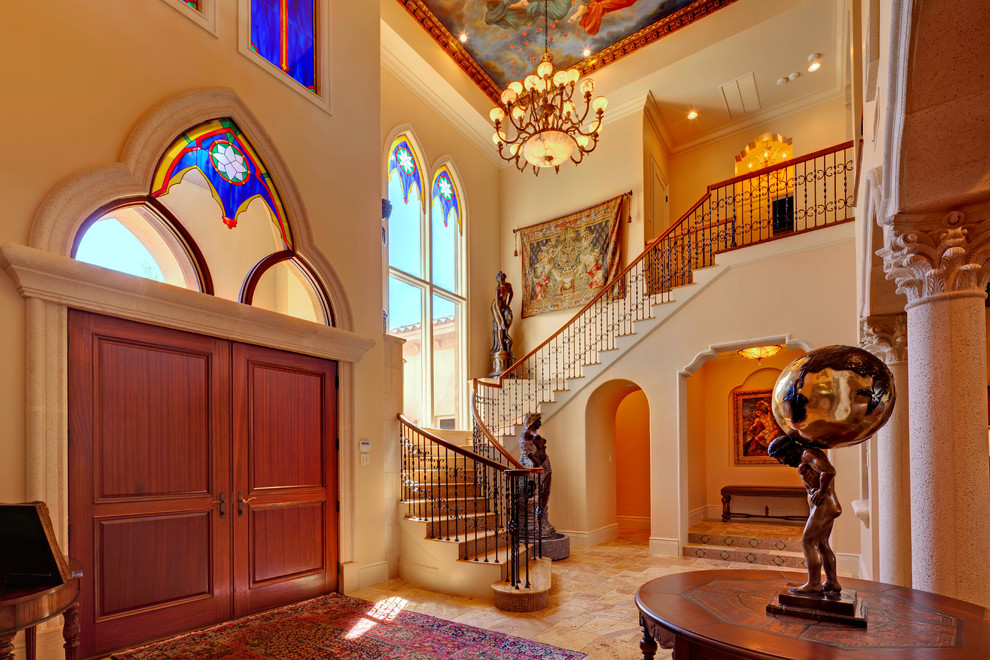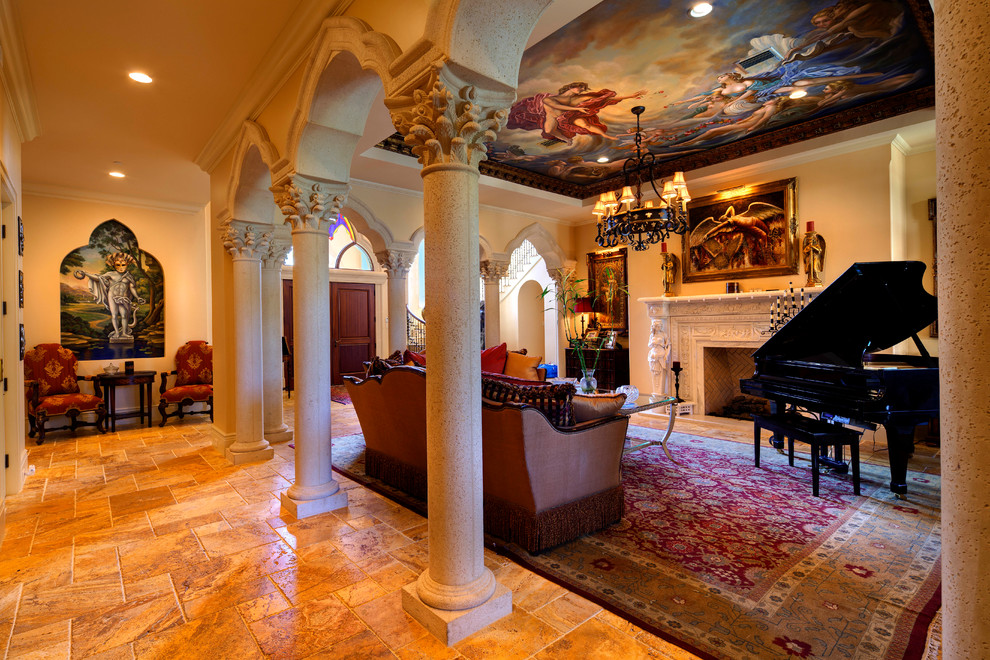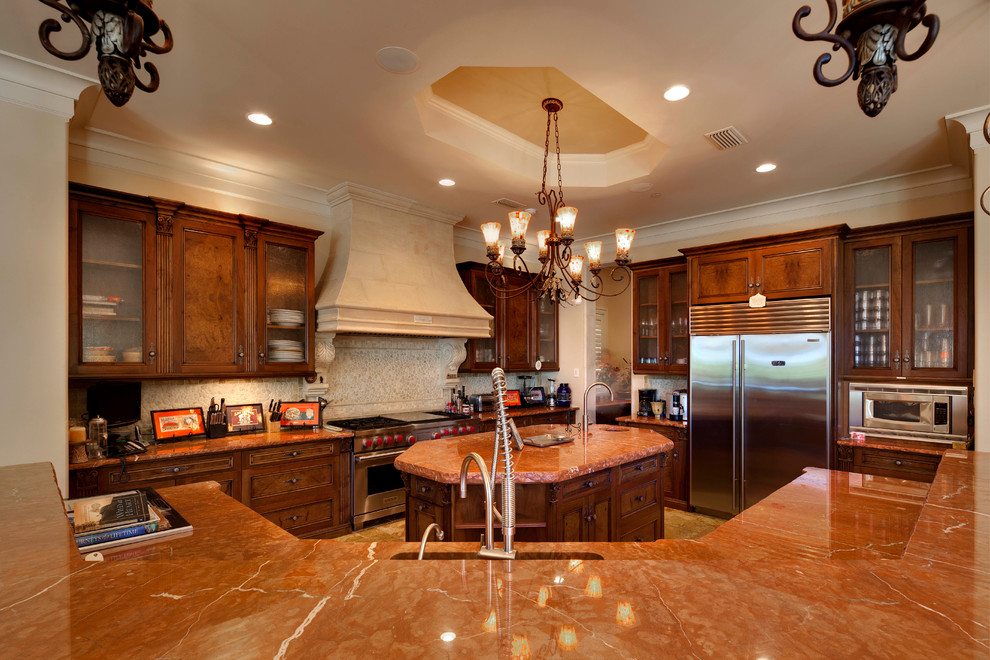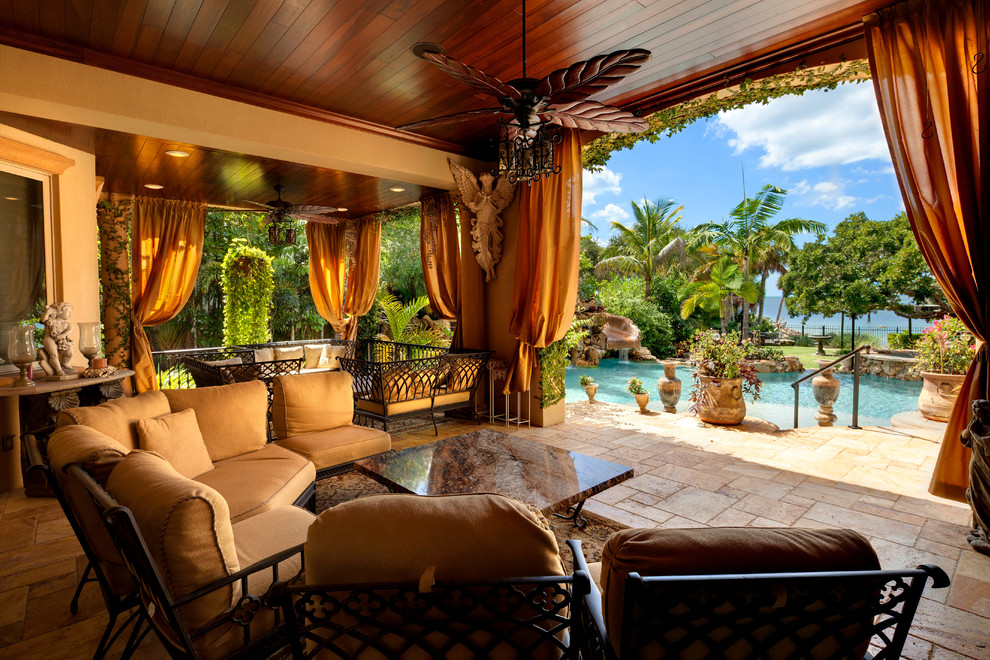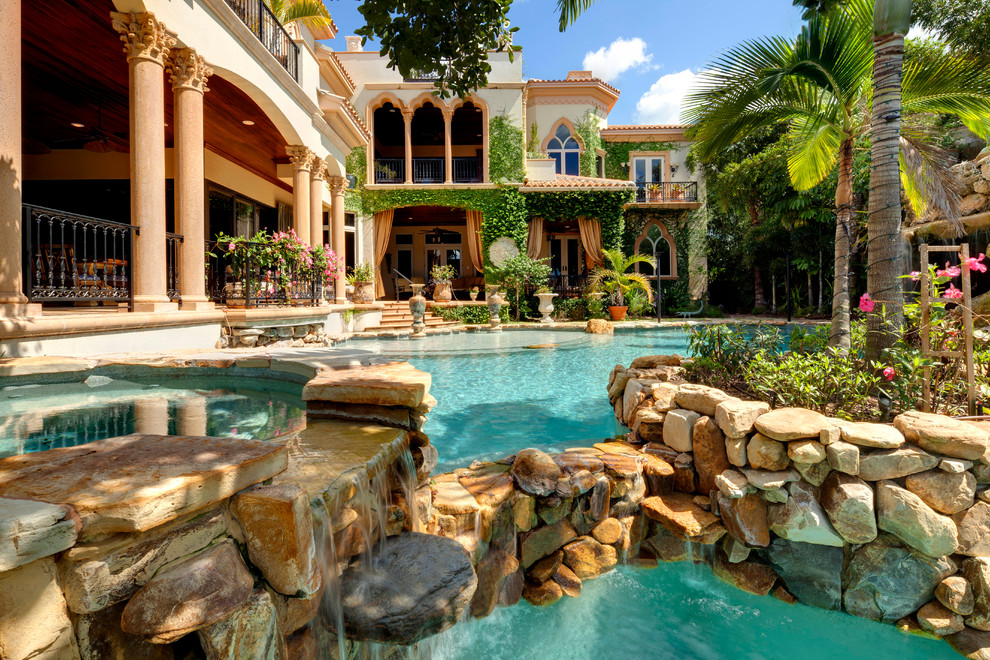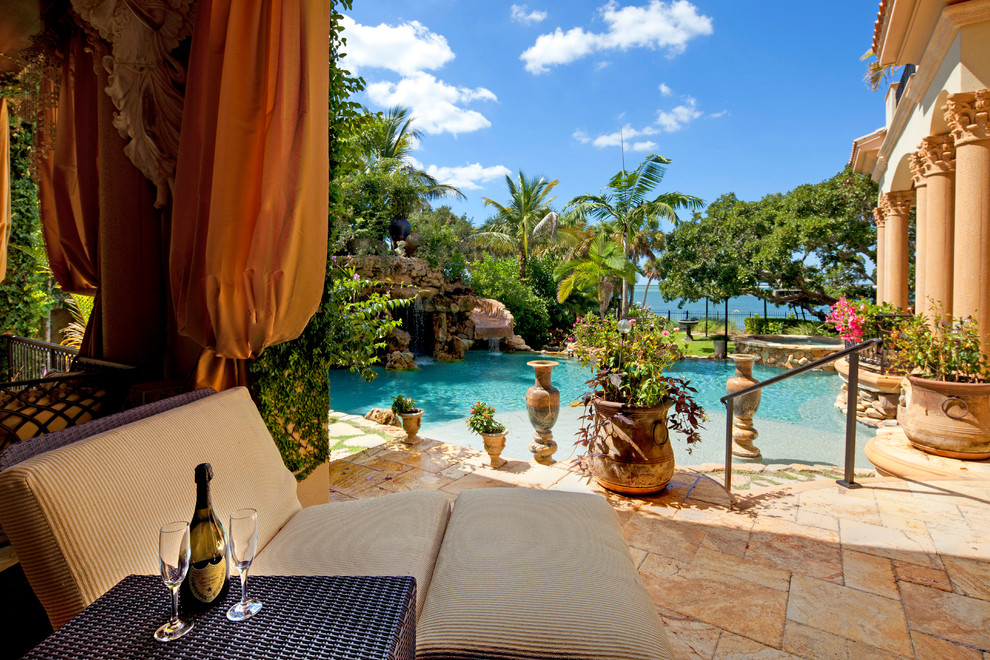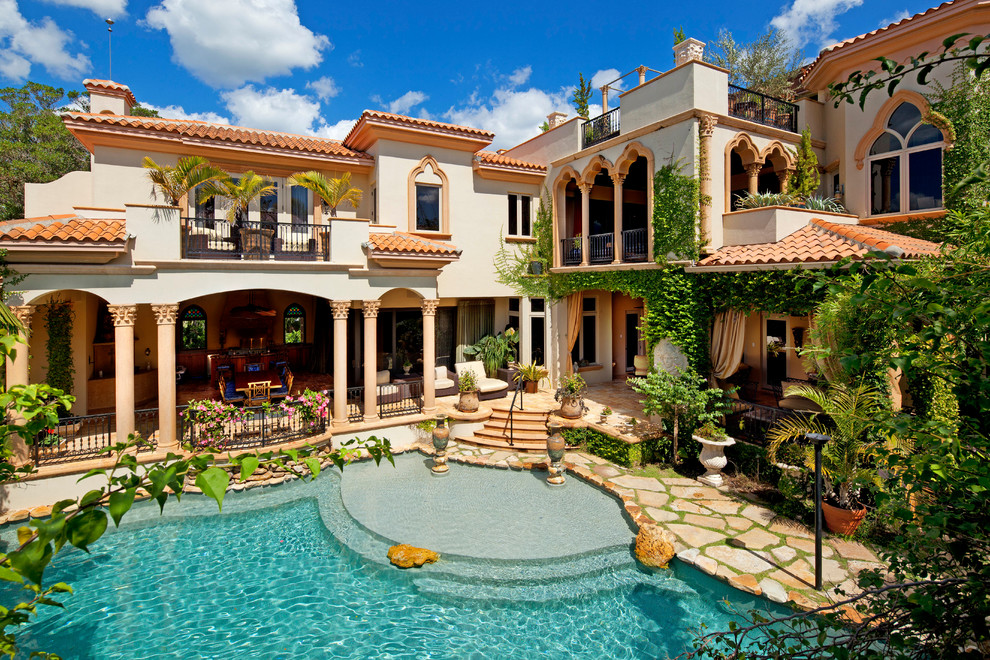 Perrone Construction