Décor 101: How to Mix and Match Patterns the Right Way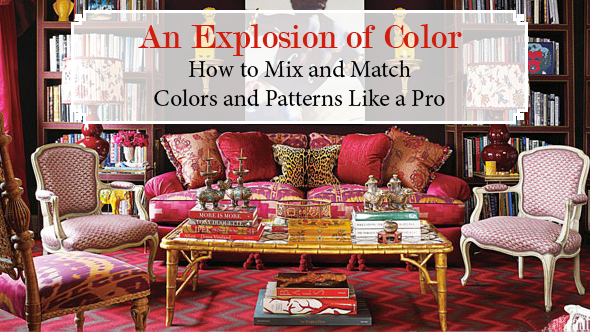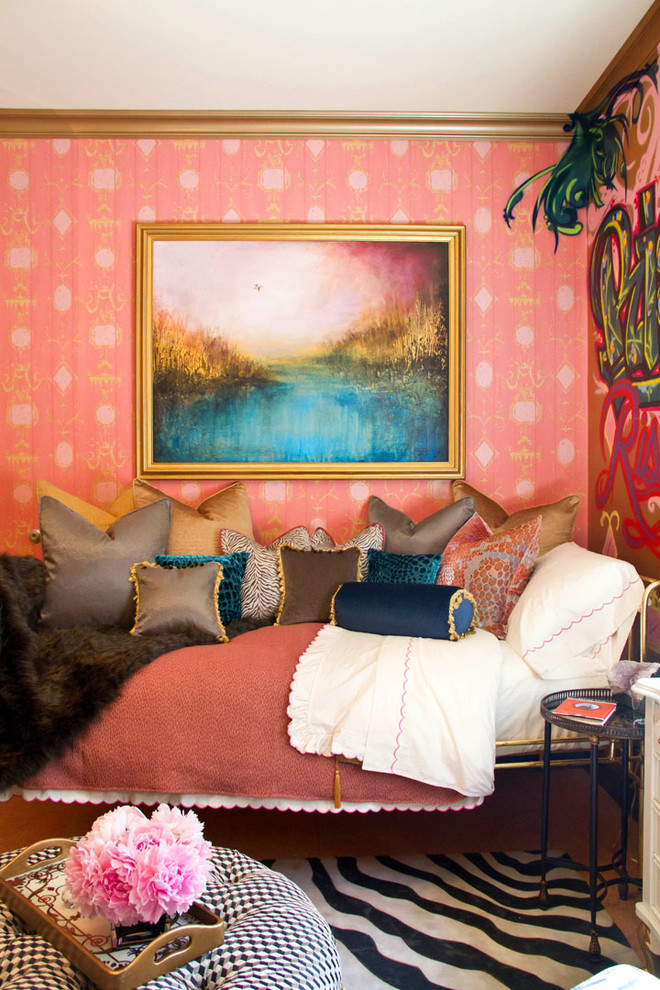 Settling on one pattern for a room can be tuff, especially if you love to decorate your home with different colors, textures, and prints. From personal experience, I usually decorate with just about any color and pattern that I love, and it all seems to work out seamlessly. My trick to making all these colors and patterns work together in one space? Here's how:
Stick to one color in different shades – Mix up multiple patterns but make sure to stick to the same color, but in different shades. Most patterns work together because they're in similar colors. Pull out your swatches of colors and find patterns that match your existing wall color or upholstering. If it turns out hideous, try again till you get it just right.
Build up from one pattern – Use one bold pattern like a striking floor and build up from there using patterns such ad gingham, florals and toile, making sure to keep them in a neutral color like brown, khaki and beige.
Mix up Solids with Prints – Match the swatches of your existing patterns with solid colors to soften up the prints and help them blend in flawlessly. If you are using a couple of prints that seem overwhelming, mixing in a few solids can help tone them down. A gold damask wallpaper can work great with a beige upholstered sofa and white and gold striped curtains. Even a this velvet armchair from Fads is a great starting point to build up with various patterns and shades of purple. Use your imagination and mix up patterns with neutral blocks of color.
Use similar patterns – if you are a newbie at mixing and matching patterns, start off with similar patterns in related shades and smaller prints. White and blue floral wallpaper on walls can work great with white and blue pinstriped throw pillows. A smaller print doesn't demand too much attention and is easier to match with patterns within the same color family.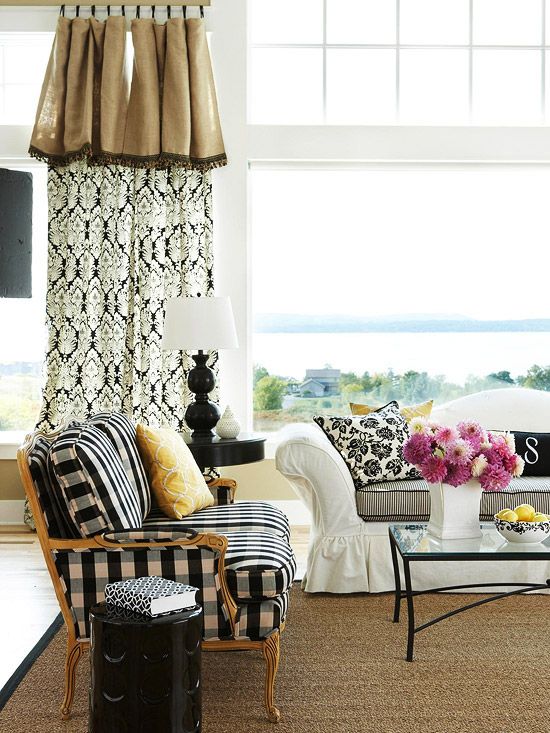 Better Homes and Gardens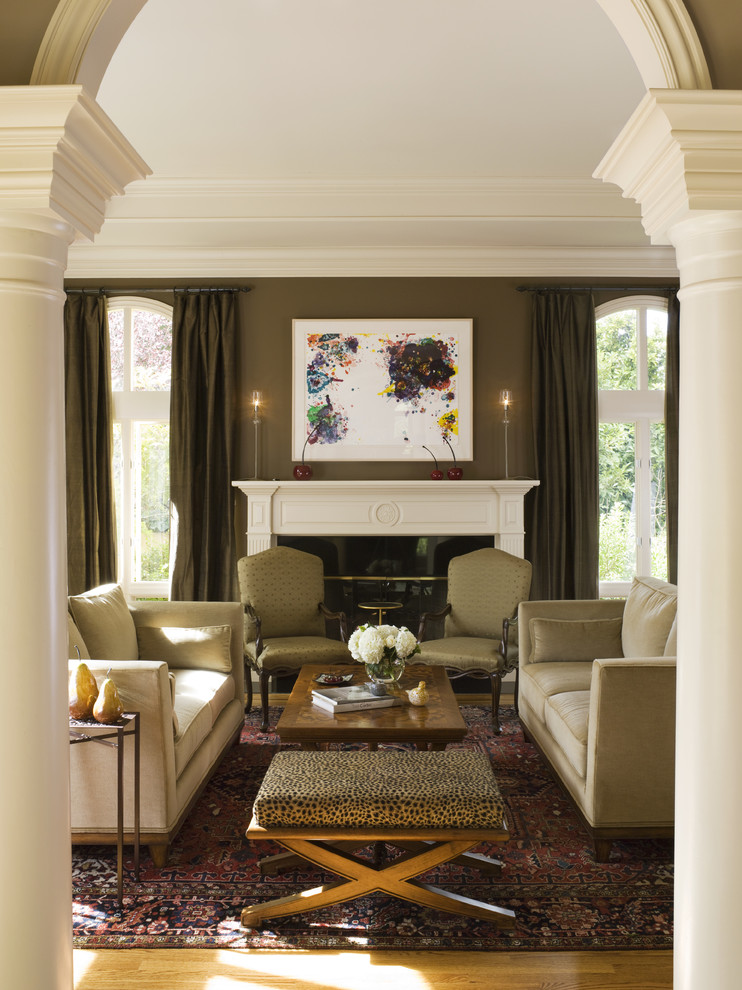 Diedre Shaw Interiors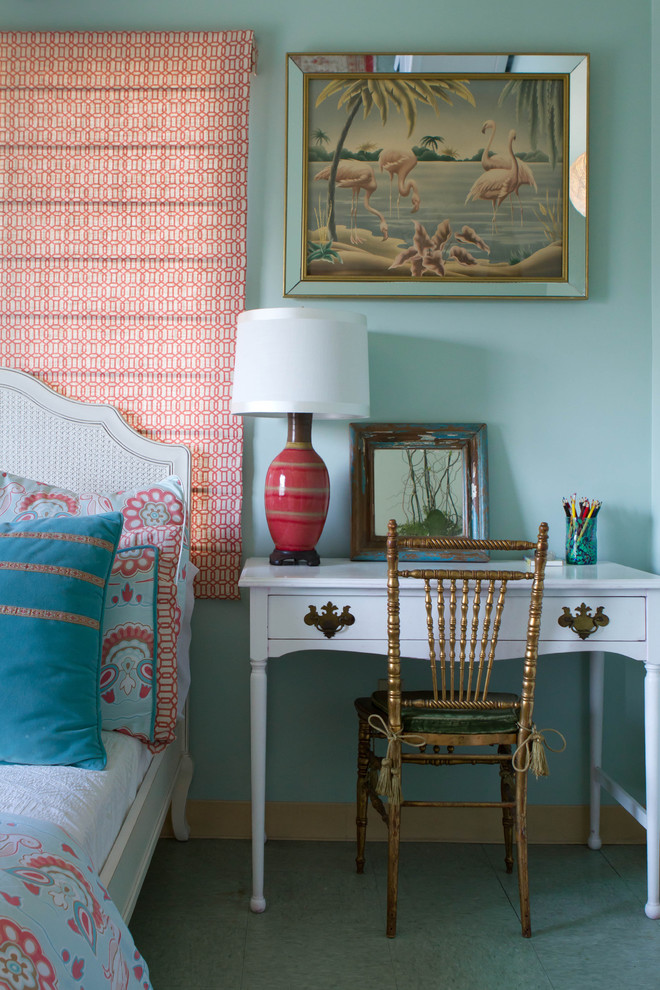 Erica Bierman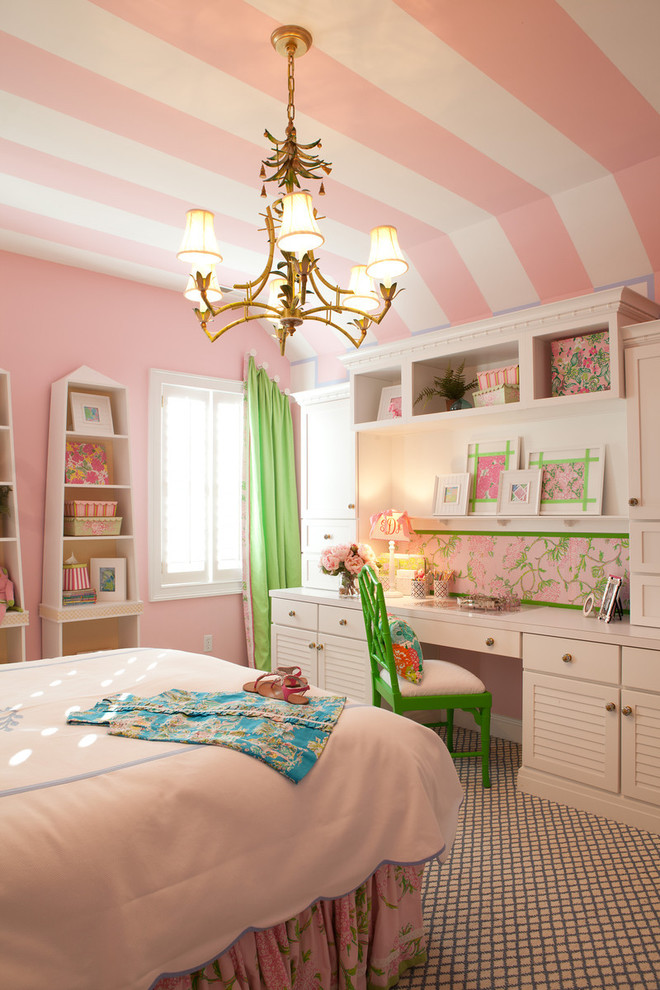 Ewing Cabinet Company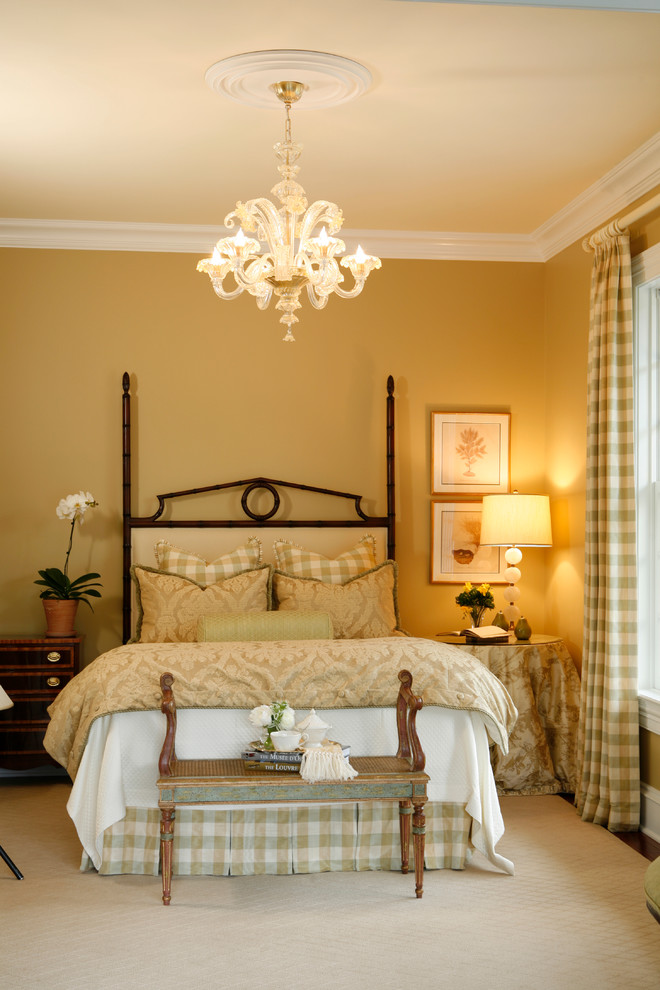 Margulis Interiors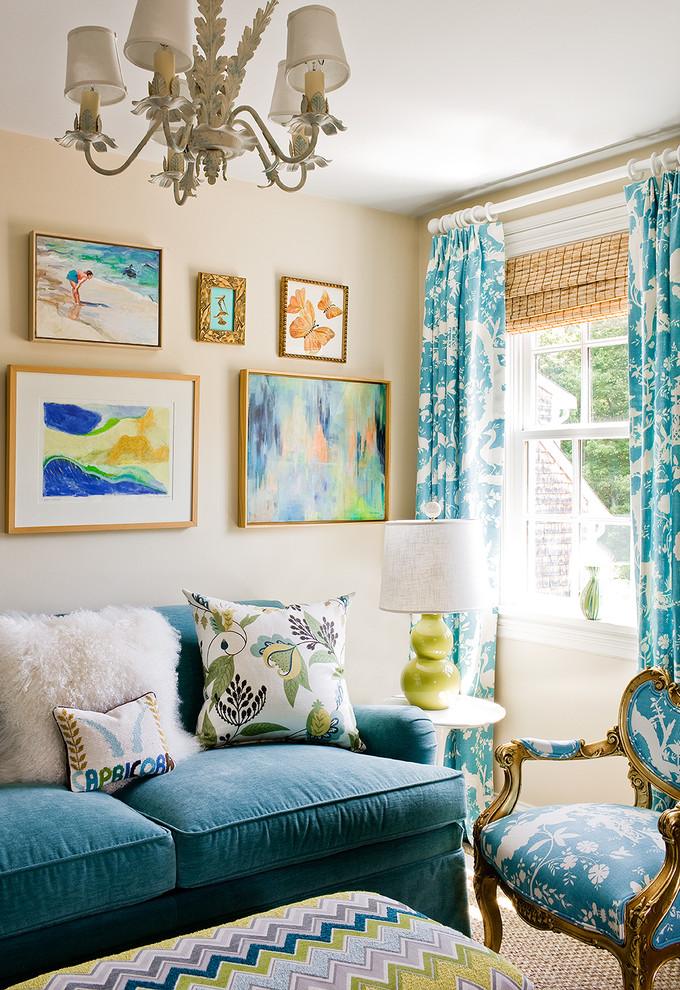 Michael J Lee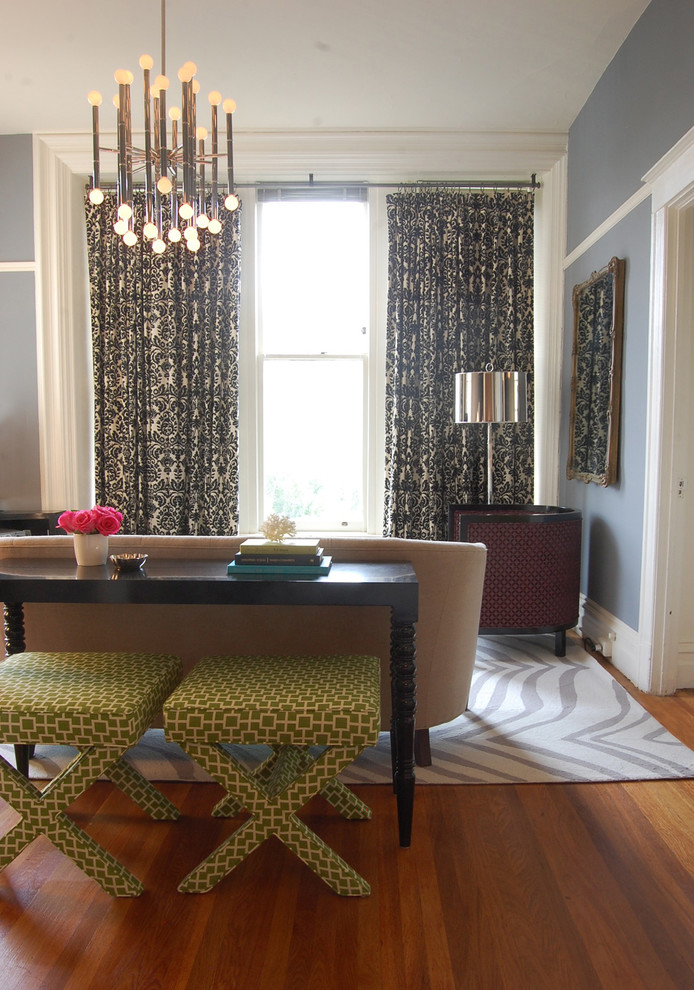 Niche Interiors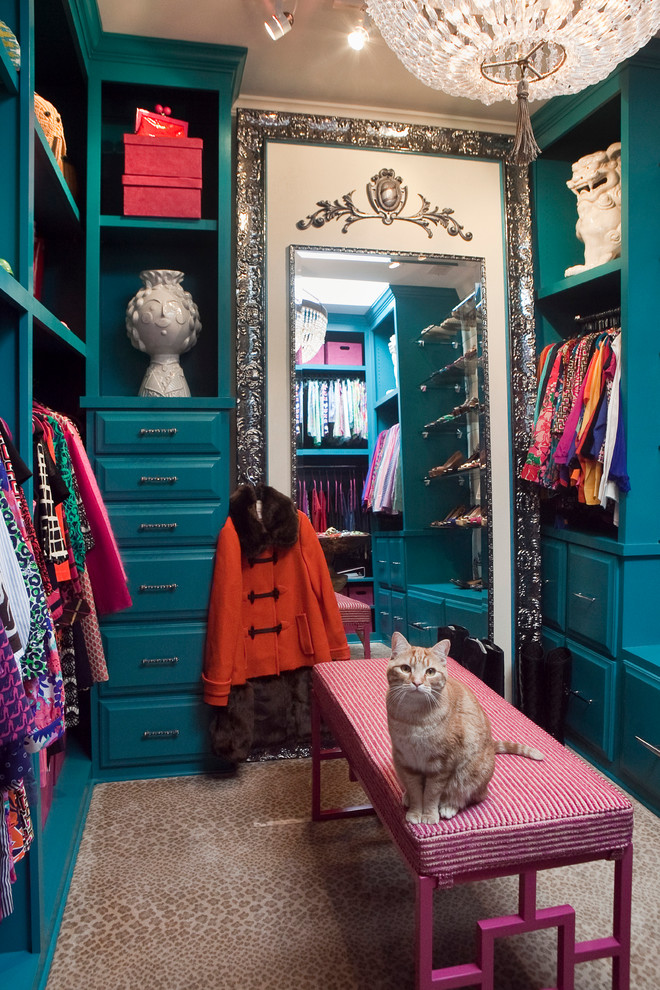 Nicole Norris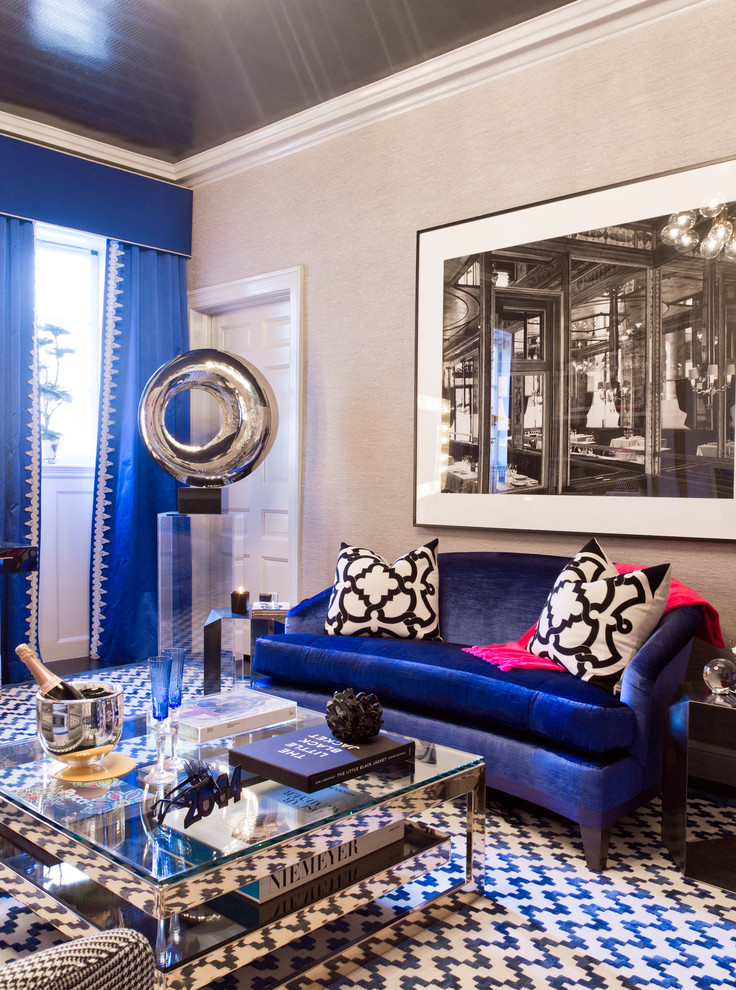 Rikki Snyder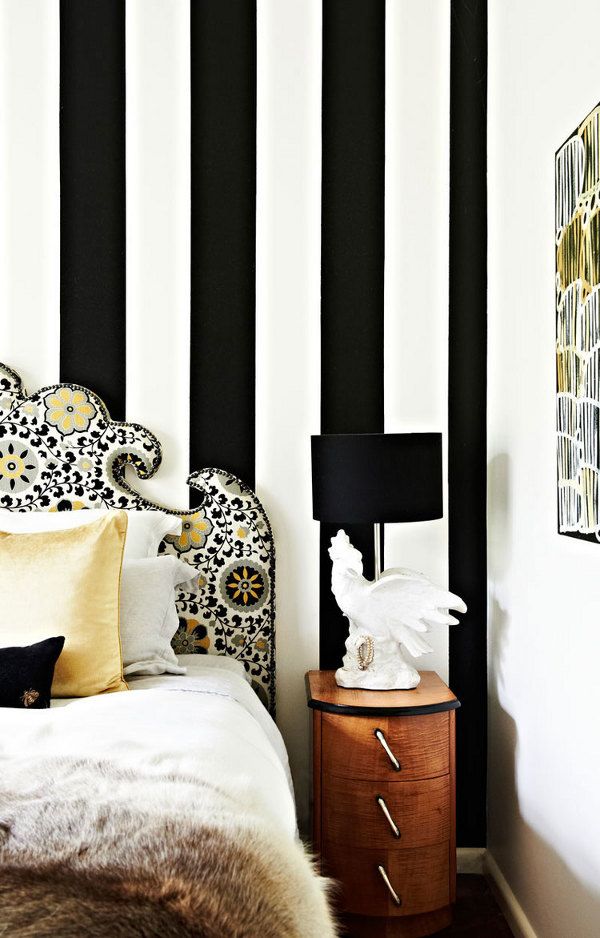 Tumblr