Do I Have Enough Room for an Outdoor Kitchen?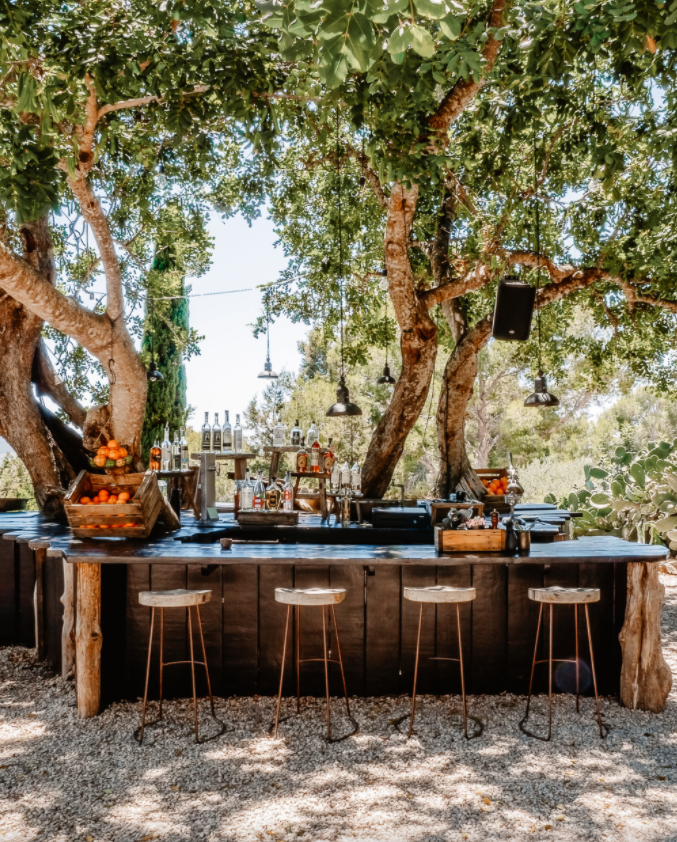 If you're really looking to mix up your cooking for the summer, why not take your culinary skills outside and enjoy the weather?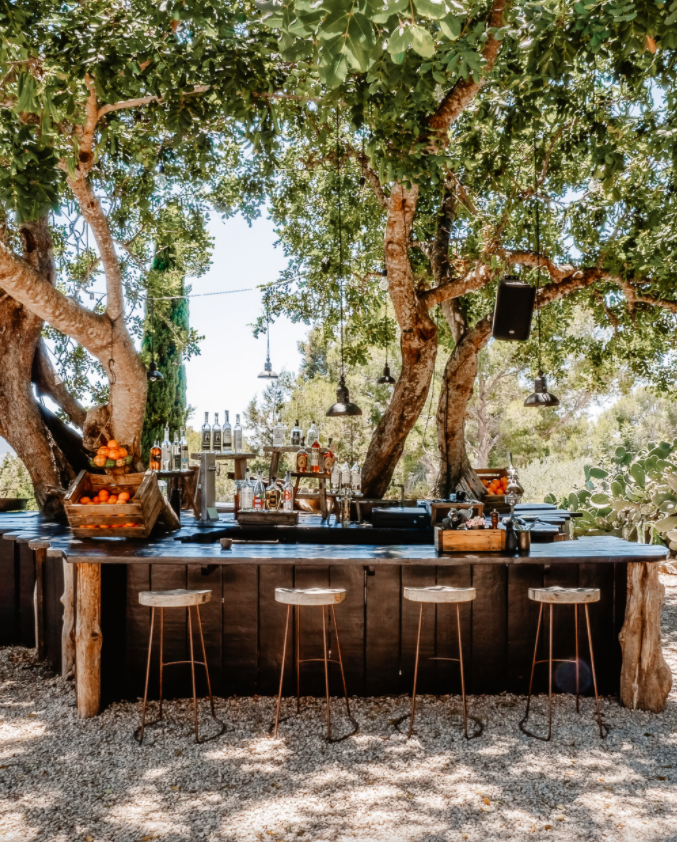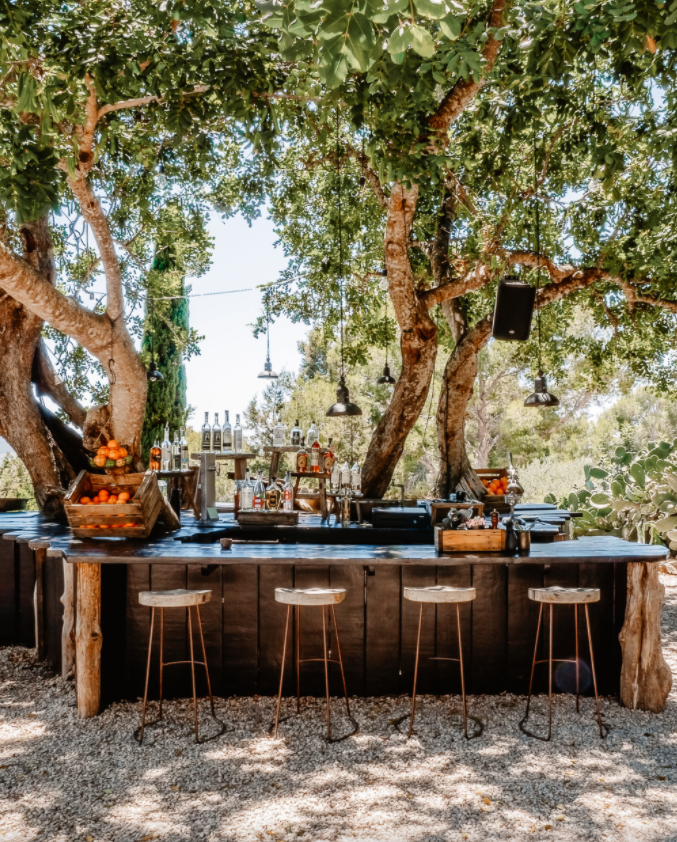 Photos By: Unsplash
More and more people are considering what an outdoor kitchen can do for your landscape. Not only can an outdoor kitchen completely transform your cooking and dining experience, but it can even increase your property value and offer a new space for you to relax and spend time with friends and family.
But the first question on most people's minds is whether or not they even have enough space for an outdoor kitchen. To design an effective outdoor kitchen, do you really need every feature of the kitchen inside your home or can you be more creative? Here, we're taking a closer look at what it takes to design your very own outdoor kitchen. You may be surprised to learn that you don't need a twenty-acre yard to build a functional and beautiful outdoor kitchen. If you have a yard of any size, you can get cooking outside.
What Does an Outdoor Kitchen Look Like
There's no single way to build an outdoor kitchen. With so many options, styles, and features, your outdoor kitchen can be as unique and individual as your home. When designing and building your own outdoor kitchen, the only constraints are your outdoor space, creativity (and, of course, your budget). However, you shouldn't let these constraints keep you from bringing the joys of cooking to your yard. Even small outdoor spaces, with some creativity and smart planning, can function as a useful and aesthetically pleasing outdoor kitchen.
It all comes down to what you envision for this space. Are you looking for more room to cook or just a place to relax and enjoy your meals? Knowing this ahead of time can help you more effectively plan out your outdoor kitchen. For example, if you're more a fan of the dining, as compared to the cooking part, you may not need countertop space dedicated to meal prep. If you love to cook, you'll definitely want some counter space and even storage areas, so you aren't running inside constantly.
Do I Have Enough Room for an Outdoor Kitchen
Simply enough, if you have a yard, you can have an outdoor kitchen. While we may be more familiar with the larger outdoor kitchens that include cabinetry, countertops, and even unique kitchen features like an outdoor pizza oven, an outdoor kitchen can come in many different shapes and sizes. If space is limited in your yard, you can reduce the size of your planning and opt for a half-kitchen or just some countertops around your grill or slow cooker. You can also get creative with your dining space by spreading your patio chairs and table around your yard.
Tips for Designing Your Outdoor Kitchen
No matter the size of your outdoor space, you can bring your outdoor kitchen to life with some careful planning and a little creativity. While every outdoor kitchen is unique, there are some things to keep in mind when you begin planning. By remembering these tips, you'll save yourself on time, money, and cut down on your headaches along the way.
Here are a few outdoor kitchen tips that you will help you along the way:
Location: where exactly will your outdoor kitchen be? For many families, building an outdoor kitchen near the house makes the most sense as you can incorporate a patio area and make it easier to access your main kitchen while cooking. However, if you have more space, you may also build your kitchen further from the house, which can cut down on some potential safety risks and open up a new part of your property. If you do build it far from your house, keep in mind that you might be installing gas or water lines to the kitchen from your home.
Outdoor kitchen materials: while your backyard kitchen might look just like your traditional kitchen, this doesn't mean it'll be made the same way. You'll want to use specific materials for your countertops and cabinets and storage areas to ensure your new kitchen can hold up against the elements. Depending on where you live, your kitchen may also have to endure extreme temperatures and hazardous weather. For outdoor kitchens, concrete, stone, and brick are all popular options that also look great.
Storage space: storage is critical for your outdoor kitchen. Storage space doesn't just help your kitchen stay tidy and organized, but it's also important to protect your pots, pans, and other kitchen accessories from the weather. Ample storage space will also save you on unnecessary trips running inside for extra ingredients.
Electrical outlets: if you're hoping to power up your new cooking and dining space, you'll need some electrical outlets handy. When in doubt, err on the side of abundance and install more electrical outlets than you think you'll need. Especially for the cooks out there, you may need outlets for all your kitchen accessories.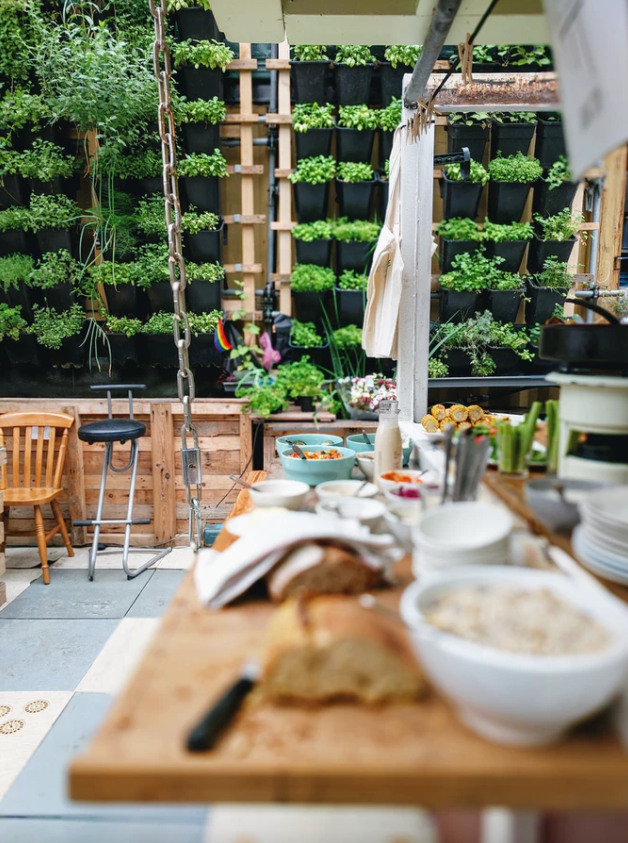 Conclusion – Do I have Enough Room for an Outdoor Kitchen?
Don't let yourself be limited by the four walls of your indoor kitchen. When the weather starts getting warm again, you'll want to take advantage of your outdoor space and enjoy the sunny days and cool evenings. One of the best ways to do this is by designing and implementing your very own backyard kitchen. No matter the size of your outdoor area, you can enjoy cooking and dining outside.
If you have the space, you could create a complete outdoor kitchen that includes cabinetry, countertops, a designated cooking space, and a patio area for dining. If your yard is more limited, you could focus on one cooking option, such as a grill or slow cooker. You can then dedicate more room to dining and relaxing while you're outside. What's most important, of course, is crafting an outdoor kitchen that fits your needs and allows you to enjoy your space at a new level. This summer, it's time to take the cooking outside.