How to Shop for the Perfect Sofa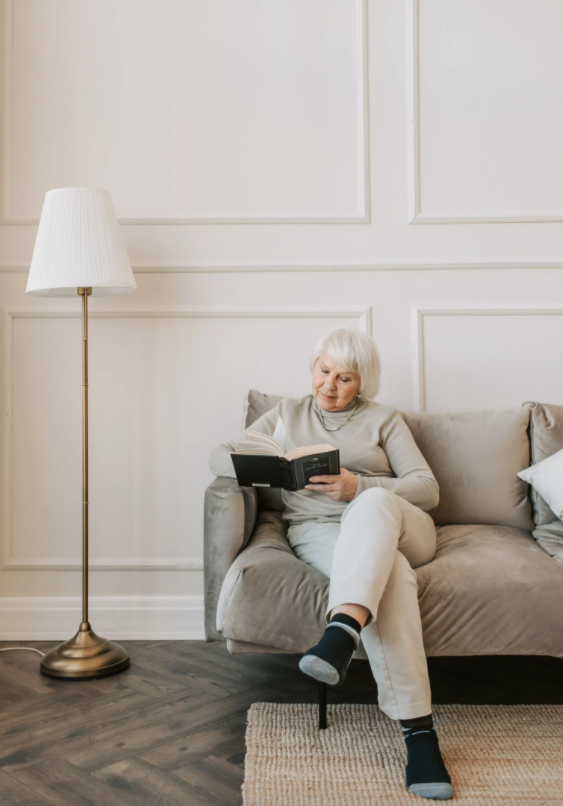 Buying a sofa isn't a decision you should take lightly. After all, so much of your daily life revolves around your living room!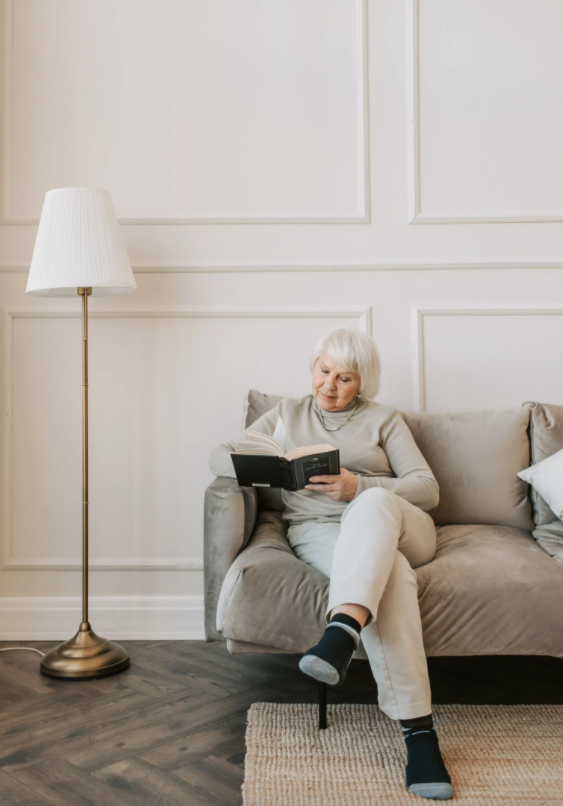 Photos By: Pexels
From entertaining to relaxing, you'll need a sofa that can withstand years of jumping children, guest sleepovers, and lazy Sundays. If you need a new sofa for your home but don't know where to start, these tips can help you narrow down your choices.
Consider Your Lifestyle
There are many different types of couches out there, all of which are typically selected based on lifestyle choices. For example, if you have a family or like to switch up your decor often, you're better off looking for the best places to buy a sectional sofa. However, if you don't have pets or kids, you could get away with a pleated or tailored light-colored Chesterfield.
Consider the Space
Sofas can fit in any room, large or small, but you're probably going to place your first sofa in the living room. No matter where you're putting your sofa, you need to consider how large the space is and how you want to orientate your couch. Will it be up against a wall? Facing another sofa? In the center of the room? This choice can determine what can fit in your space.
Measure the Space
Once you've decided on the location of your new sofa, start measuring to determine what kind of couch your space can accommodate. Measure the length, width, and height of the area and the doorways and hallways. Your sofa will do you no good if you can't turn it into your living space, lift it over your head (in some cases) or maneuver it around a staircase.
Choose the Color and Fabric
Your lifestyle may also determine the color and fabric of your new couch in some cases. For example, if you have children, you may prefer leather or darker fabrics as they're easier to clean. Families or singles with older children or without kids don't have to consider upkeep as their primary reason for color or fabric selection, but all buyers should pick something that fits their decorative style. If you want to make a statement, choose a bright-colored sofa.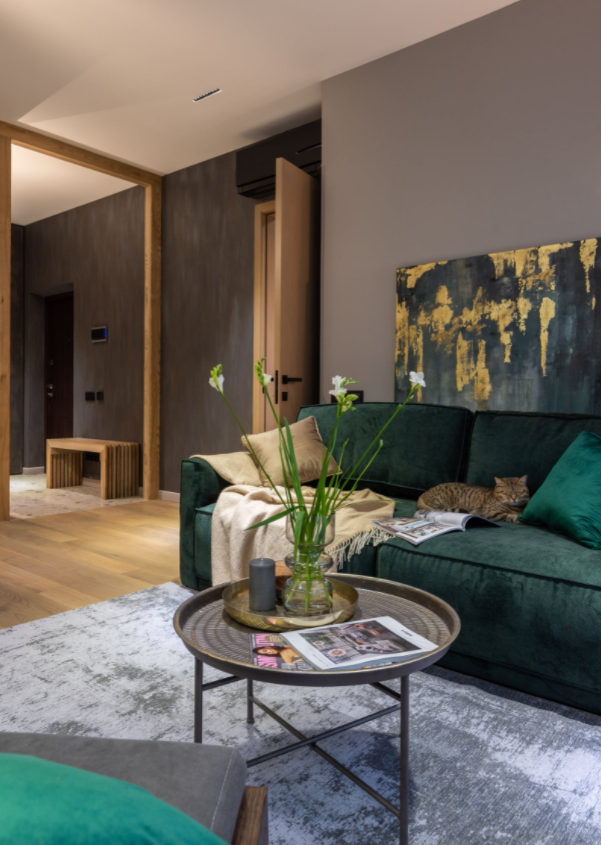 Matching the Couch
Since your couch will be the centerpiece of a room, it needs to match everything else around it and not the other way around. Modern homes with 21st-century trims, doors, and window trims may want to avoid retro styles unless their decor matches the couch. However, this isn't a tried and true rule. Many styles, like boho, look chaotic but still have a consistent, comfortable flow.
Test the Arms, Springs, Operating Mechanisms, and Cushions
Before you jump into the cushions to get a good feel for the couch, test the arms, springs, and operating mechanisms to ensure they're sturdy, comfortable, and well made.
Arms: Consider the arm style first. Do you want rolled, oversized, undersized, or square? The couches' arms can change the silhouette of the sofa as well as the comfort level. When you test the arms, check that they're tight by leaning on them and pushing up against them. If you notice a wobble or lack of cushion, buy a different couch.
Springs: Cheaper couches will have less durable springs or none at all. Avoid these at all costs, as they're prone to breaking. Luxury sofas are fitted with eight-way hand-tied springs, which are comfortable but expensive. A mid-range couch (recommended) will usually come with serpentine springs, which offer good support but sag over time. 
Operating Mechanisms: A reclining or modular sectional will have operating mechanisms that hold the couch together. Try to take the sectional apart and see how secure the latches are. If either the recliner or modular sofa is too loose, avoid it.
Now you can test the cushions. If you're looking for a comfortable piece, opt for something that allows you to sink right in. For formal sofas, shop for something firm and structured.