Everyone knows how much a garden room can become hot in the summer time, here is how you can keep it cool!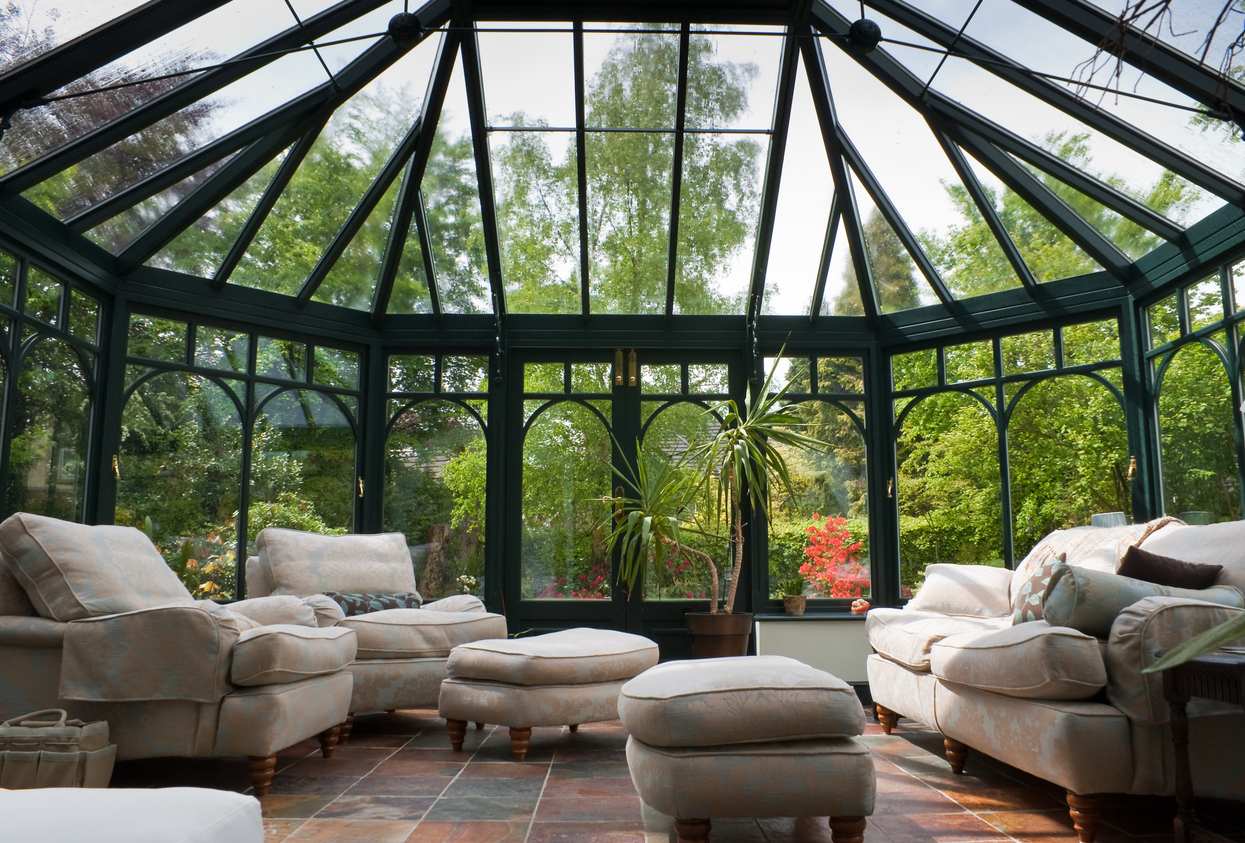 Everyone loves summer, right? The warm weather, the cool nights, the beach, the ice cream. There's not much to dislike when it comes to everyone's (well mostly everyone's) favourite time of year. Except for one thing. The dreaded overheating that comes with your garden room!
If you have a garden room, you'll know exactly what we're talking about. You wake up to see the sun shining and the temperatures soaring, perfect. But as you make your way through your home and towards your glass room, you start to feel the heat like an uncooked egg simmering in the pan. When you finally get to your garden room, the hot thick air fills your lungs making it impossible to breathe while you scramble to the back door to let in some much-needed fresh air. Now, wouldn't it amazing if you could enjoy your garden room all year round, no matter the weather? Well, if you do, then this blog is for you! Here, we'll take a look at some of the things that you can do to keep your garden room cool this summer so that you can avoid overcooking during your afternoon nap.
Blind it up
Adding blinds to your garden room windows is the first way that you can keep it cool during the peak of summer. These can be installed to the sides as well as the roof of your sunroom, drastically reducing the temperature of the inside by blocking direct sunlight shining through your windows. Garden room blinds can sometimes be on the pricey side of life, but with these installed you can look forward to a much cooler sunroom, allowing you to enjoy it more and make greater use out of it. In this sense, you can view blinds as an investment, rather than an expense.
Ventilate
Another effective way of cooling your garden room during the summer is by adding a ventilation system that works to allow the hot air that has built up to escape easily. Ideal for those warmer mornings! You can purchase specialised vents that can be installed in the lower walls and in the ceiling of your garden room to initiate airflow, allowing the hot air to quickly and easily pass through.
Insulate
Garden rooms are often installed onto properties after the property has been built, meaning they don't receive the same building features as the rest of the home, including insulation. This leads to increased temperatures inside the garden room when the weather begins to pick up, which can be avoided if proper insulation is added.
Here, multi-foil insulation can be used as a vapour-controlled blanket that not only keeps your garden room cool but also works to prevent damp, decrease glare and reduce the risk of your furnishings fading as a result of direct exposure to sunlight.
Add Air Conditioning
Installing a high-quality air conditioning unit is the final way that you can keep your sunroom cool during the summer. Albeit this is the most expensive option, it is by far the most effective and provides instant cool air whenever it is needed.
When considering an air-con unit, you must also think about the increased energy consumption that will occur as a result of using one, the professional installation and costs that are often required with the top-of-the-range units as well as any alterations that may be needed to your garden room for the unit to work effectively. 
And there you have it, the different ways that you can keep your garden room cool this summer! If you have a sunroom that tends to get on the warmer side during summer, be sure to follow these tips to create a cooler, more comfortable space.
If you are considering adding a glass room to your property before the summer begins, then considering these points before doing so will help avoid any overheating issues in the future.