If you have finally decided to make the long awaited shift to healthy eating, you probably need to set-up your kitchen accordingly!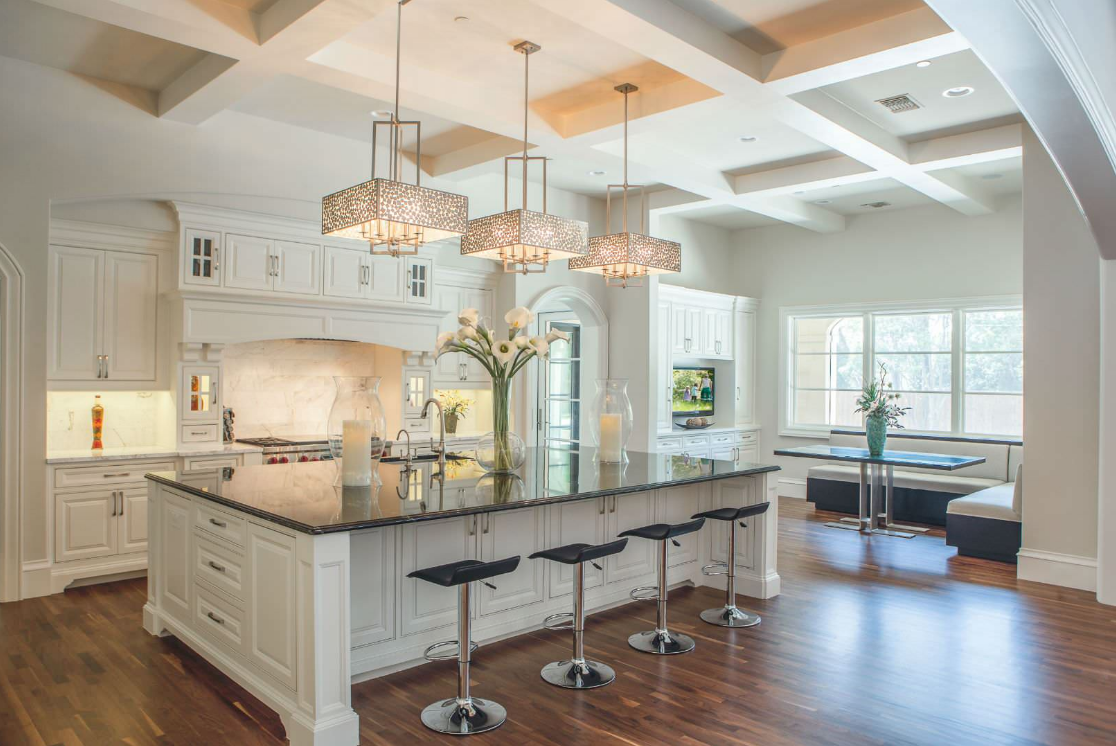 Selection of the right cooking and dining setup will make it much easier for you to accomplish your healthy eating goal. With a bit of help and guidance from your kitchen designer, there are many things you can do to choose healthier eating options. 
If you are looking to create healthy eating habits, it is important to make your kitchen an inviting and comfortable space. Some strategic changes here and there will beautify your kitchen and make you spend more time cooking your favorite healthy recipes. Mentioned below are some simple tips to convert your kitchen into a healthy eating haven. 
Invest in Kitchen Appliances
First and foremost, you may have to invest in certain kitchen appliances that are meant for healthy cooking. It is true that our cooking preferences are often determined by the appliances we own. This is why it makes sense to purchase a few gadgets such as salad spinner, mandolin, food processor, blender, etc. Also, look out for gadgets that are essential for the type of healthy meals you love. For example, if you love zucchini noodles, you may consider purchasing a spiralizer. Similarly, a tofu press can be a nice addition to a vegan kitchen. 
Buy Herbs
Vegetables and herbs are integral components of a healthy kitchen. Buying bundles of herbs every week is not a bad idea, but they often tend to wilt and mold in our refrigerators. If you want to overcome this issue for once and all, windowsill herb gardens can be a great solution. Remember to take proper care of them and water them regularly. 
Remove Distractions
Clear out all distractions from your kitchen. It is always harder to pay attention to cooking, if you are distracted scrolling through your iPad. Therefore, take all such distractions out of the way to embrace mindful eating.
Stay Organized
An unorganized kitchen can make cooking extremely painful and time consuming.  Therefore, it is important to keep everything in your kitchen organized in an attractive manner.  Keep all your healthy cooking items in the front row of your kitchen cabinet and don't forget to keep your chocolate stash hidden so that you are not tempted each time the cabinet is opened. 
Make a Tea Station
A tea station can be yet another excellent addition to your healthy kitchen. Making tea not only relaxes our minds, but the refreshing scent and warm comfort of tea can help control the urge for a junk food. To make tea making as easy as possible, keep your favorite teabags, saucer, cups, and kettle handy.  
Easy Access to Knife and Cutting board
If you are new to cooking with lots of veggies and herbs, you may not have the essential chopping set-up. To make chopping a breeze, keep your knives and cutting board handy, and find out a convenient place to create your chopping station. With a convenient chopping station, you will find it much easier to swipe the stems and seeds right into the trash, sink, or compost bin.
Keep Appliances Organized
Often times, we hate using small appliances that are stored in a messy or inaccessible kitchen cabinet. Therefore, you must find spaces where you can store and access your small appliances and use them on a daily basis. You may consider adding a special cabinetry for this purpose.