A garden room is a great place to relax when you have guests over. Planning the setting is a vital step since you need to know about the size of the garden room you need and the location of the garden will be. This way, it will be able to provide the relaxation you need. Below are the tips to follow when setting up or creating a garden room.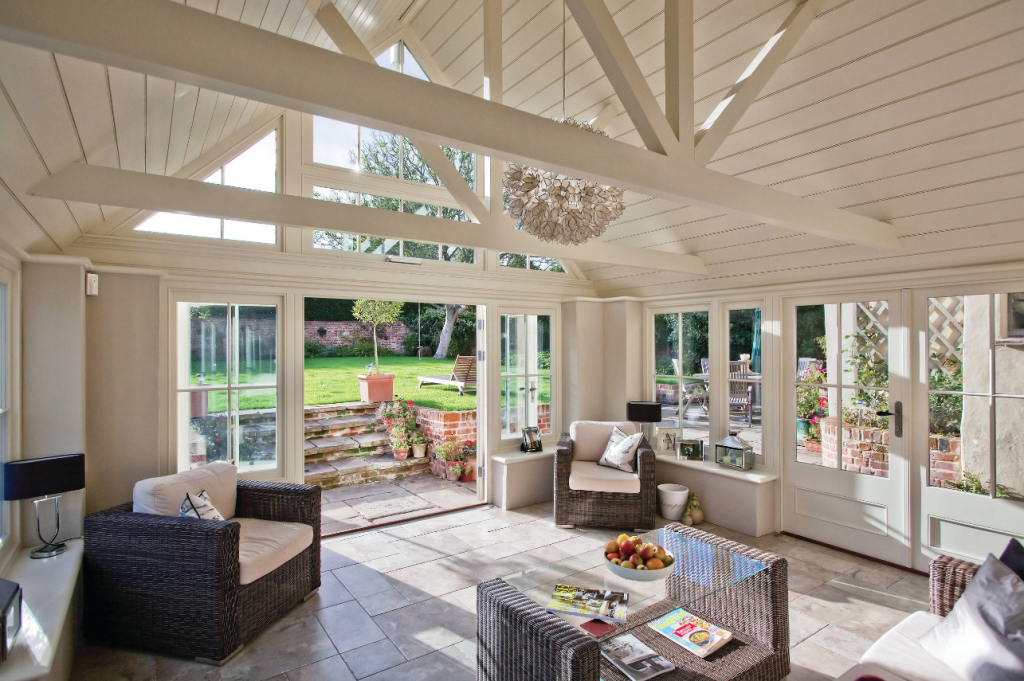 Photo by Westbury Garden Rooms
Make Sure The Position Is Right
It is important to have a concrete and clear positioning and spacing to follow. Have a clear picture of how you want to use the given room. Garden rooms don't necessarily have to be close to your property. Be creative; identify a place that is most suitable for your garden to flourish well. Most of the room gardens that do well are located in a different place away from your property.
Choose A Good Structure
There are good and different custom-built solutions that you can always choose from. They range from fully constructed and insulated rooms to mobile shepherd huts and even tented spaces. You can learn more here if you want to know about the types of garden rooms available. If the room you tend to use is not for a permanent structure, then concentrate on coming with something temporary. If for sure you have decided to go this direction then you must consult with the relevant people or authority for you to be able to get the cost of installing. You will need to know the cost of having outdoor lighting to add some curb appeal and as well as the heating. It is also recommended that you have a store nearby to put in your cushions and blankets just in case there is rain and also create a space for playing outdoor games.
Create The Perfect Match.
Ensure that you blend in well with your outdoor room with your garden. Having proper flow between your outdoor room and garden will create a spectacular view. For you to have this, you need to use materials that directly complement your garden designs. For example, you can leave your fence poles unpainted to match the surrounding. When it comes to the setting area it needs a special touch to bring out the complete height and sense of the definition. Make sure that you have plants that compliment each other planted next to each other.
Decorations Are Important, Too.
Make your garden appealing to the eye. Come up with bright colours and visibly well-drawn patterns to ensure that the whole beauty of your garden is brought out. Choose your designs carefully for they are going to decide the final outlook of the garden. Having unique designs for your cushions, different patterns of lighting and even garden chairs that have an interesting look will bring out a spectacular view of the garden.
Make It Spacious
You can add mirrors to your garden room to make the place look bigger if it is small. Make sure that you take precautions so that birds do not accidentally fly into the mirror, or else you will be dealing with too many dead birds. A floating seat is also another addition to the garden that will improve the aesthetics fo the place considerably. You can also add a planted wall and improve it with some potted plants. These look fabulous if you place them near the sitting area.
Have Heating For Long Evenings
Sometimes when relaxing in the garden you may feel the need to extend the evening. Having a plan for the heating will ensure that you and any guests that you may have are comfortable. You can add a brick fireplace or a firepit. These are not as expensive as long as it is not too big because then it will require more wood. These tips should be enough to have a beautiful garden room.