Are you always running late and forgetting to turn on or off your home appliances? The smart plug is the best way to control your home appliances while on the go!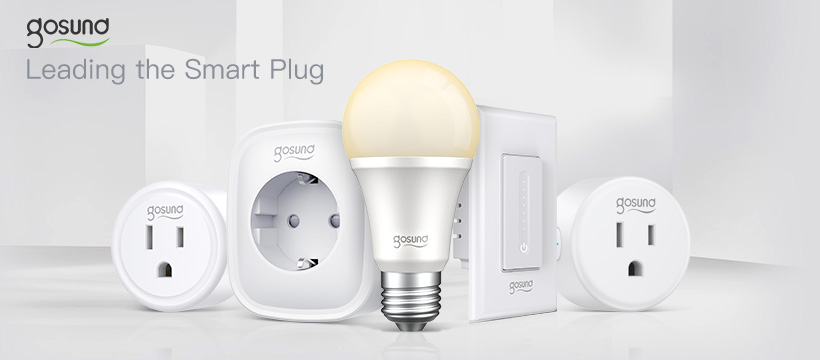 There are so many times where I have left the house and forgot to turn on the slow cooker, or forgot to turn off the clothes iron. This smart plug is probably the best thing to control all of your home appliances with the click of a button. Here's how it works:
The smart plug looks like a regular wall plug except that it's connected via wifi and can turn on and off anything that's plugged into it. If you forget to turn off the stove, electric grill, or forgot to turn on your slow cooker, you can easily do so via your smart phone. The smart plug also works flawlessly with Alexa, Google Assistant and IFTTT. It requires Android 4.4 or above and IOS 8 or above which most mobile users already have installed.
To set it up, all you need is a wireless router that broadcasts a 2.4 GHZ wireless network which most homeowners already have. Then, plug in the smart plug and download the Go Smart app from the Google Play store or from the App store. Once you've downloaded the app make sure to register and login. Once you've registered an account, all you need to do is go to the home screen and add a new device and wait for the Smart Plug to start flashing and you're good to go! You can start plugging in your appliances and controlling them via your smart phone.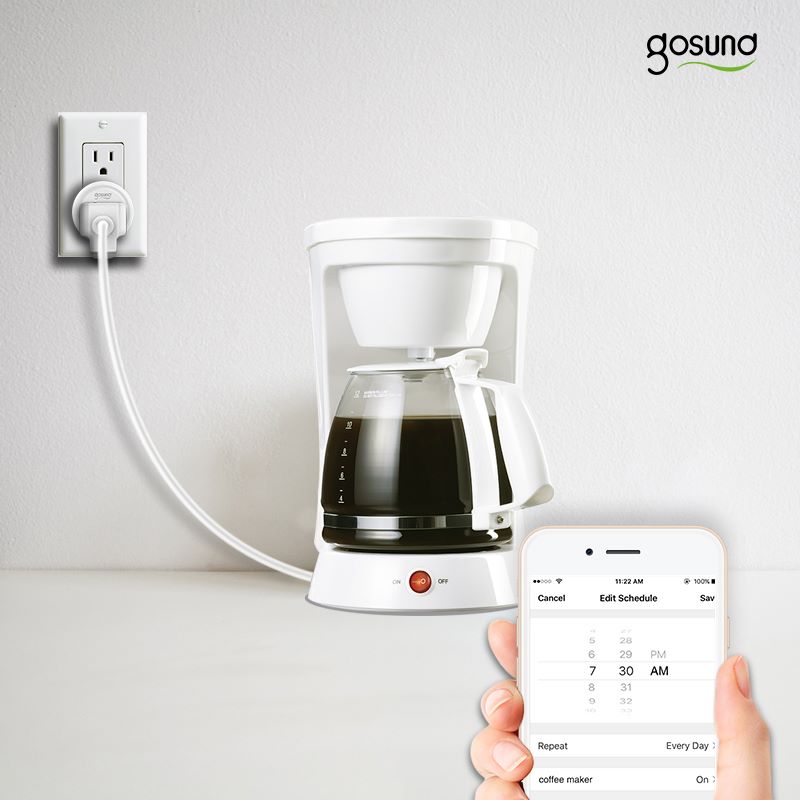 If you would like to control the Smart Plug with Alexa, following these steps:
First open the Alex app on your mobile phone.
Go to the settings menu and tap "Add Device".
Select the type of device that you would like to connect.
Select the Smart App and follow the on-screen instructions. No you're good to go and can begin using your Smart Plug!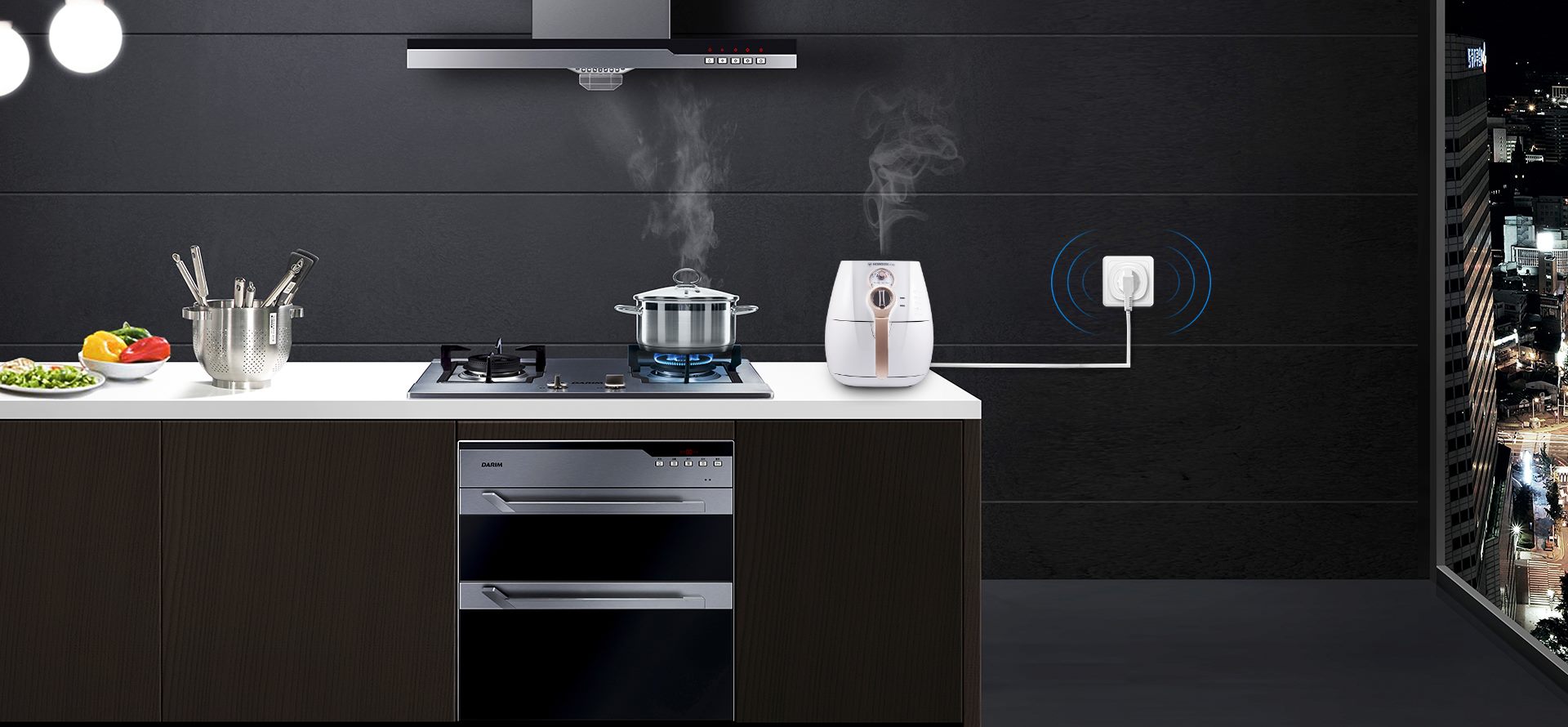 The most important part of setting up the Smart Plug is to have good signal strength, so make sure your phone, router, and smart plug are all nearby and close to each other. You also have to make sure you have a 2.4 GHZ wireless network, so if you are using a 5 GHZ network you will have to change this in order for it to work.
The best thing about the smart plug is that you can control not only 1 appliance and outlet, but you can control up to 50 electronic appliances! This is more than enough for any homeowner, since most of us have fewer than 10 electronic appliances that we would need to turn on or off. Wherever you are at any time around the globe, you can control your appliances via your smart phone. This is great for individuals that travel daily to work, or even for jet setters. If you forgot to turn something off, no worries – just use your smart phone to turn of an appliance!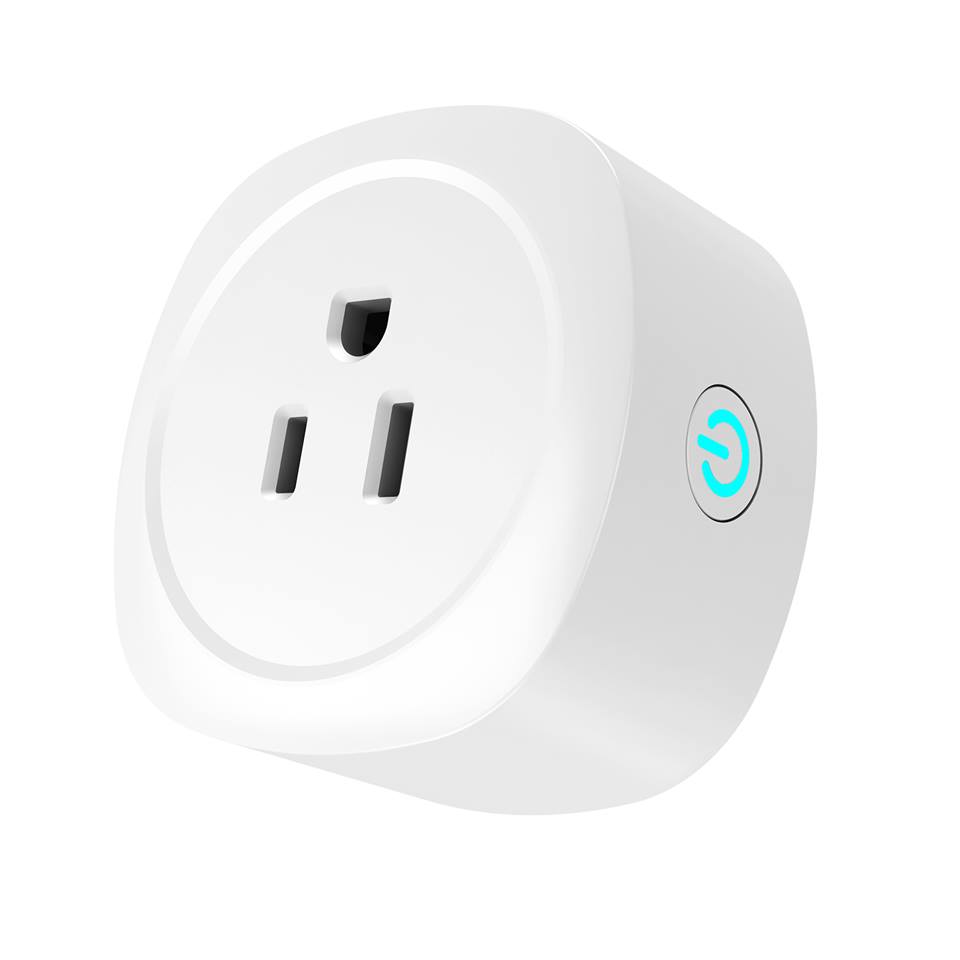 You can also use the smart plugs free app to create schedules and timers. Set a timer to automatically power on or off home electronics and appliances at anytime. You can also schedule power-hungry devices from being left on longer that needed to save on electricity bills. So what are you waiting for? You can purchase the Smart Plug straight off of Amazon right here. If you are feeling lucky enough, do not miss the giveaway on Gosund's Facebook page, you will have a chance to get one free smart plug!