Do you love making barbeques in the backyard? Here are some easy ways that you can become a bbq master at home!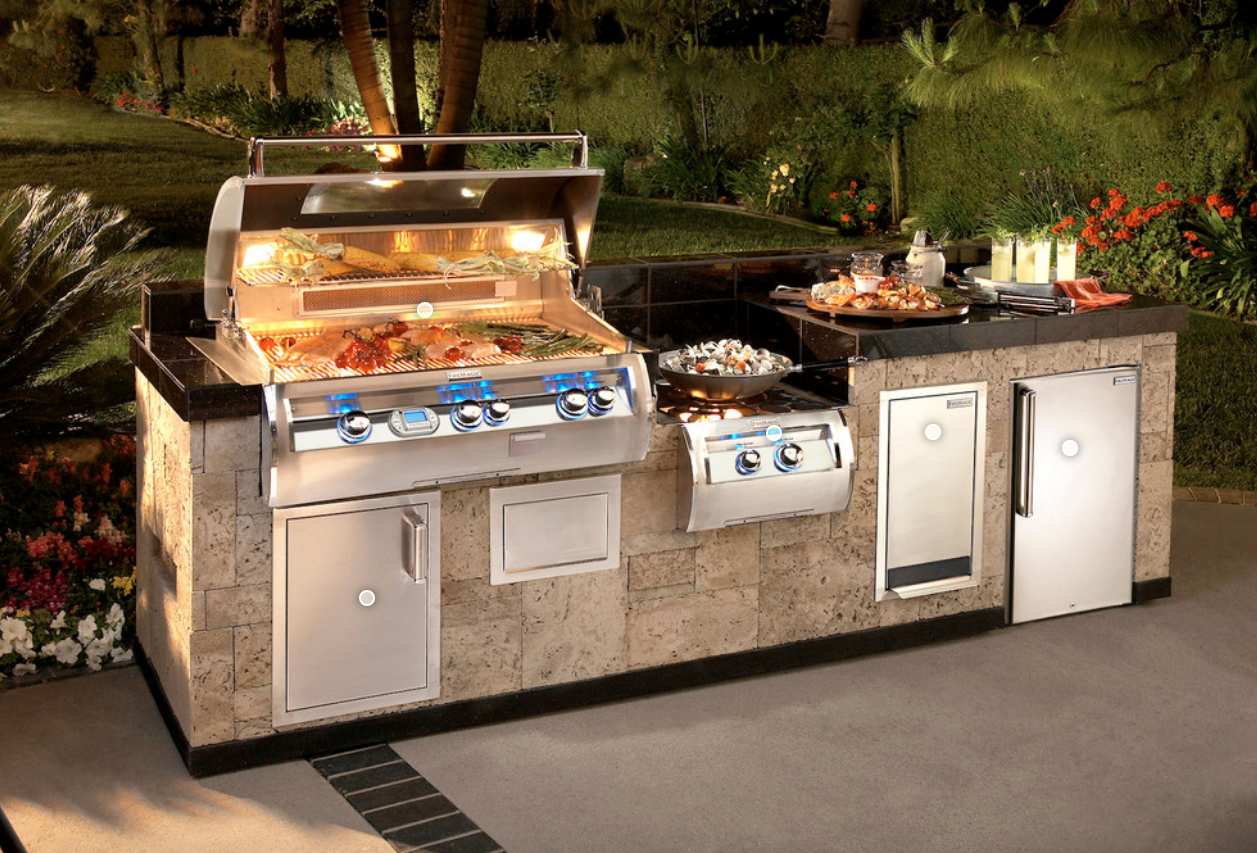 Photos via: Houzz
According to statistics the food and drink industry currently employs over 4,000,000 people and is worth over £22 billion to the economy. There are also over 260,000,000 posts that sit under the #food hashtag on Instagram because let's face it, if we didn't take a picture of our meal, did it even exist?
This era of the foodie certainly involves a lot of eating out and specifically visiting food markets and street food stalls, going directly to the source of tasty treats. However, there are also a lot of foodie folk who want to cook at home, who want to get the best produce and make something Instagram-worthy in the comfort of their own digs.
Cooking in the kitchen is popular, as is cooking in the garden with popular additions like pizza ovens and of course, barbecues. Barbecuing food used to be something that was occasional in the UK (when that one sunny day finally arrives in summer!) but mainly culturally belonged to Australia. However, with the foodie fad, everybody wants to be a barbecue master now, otherwise known as a pitmaster.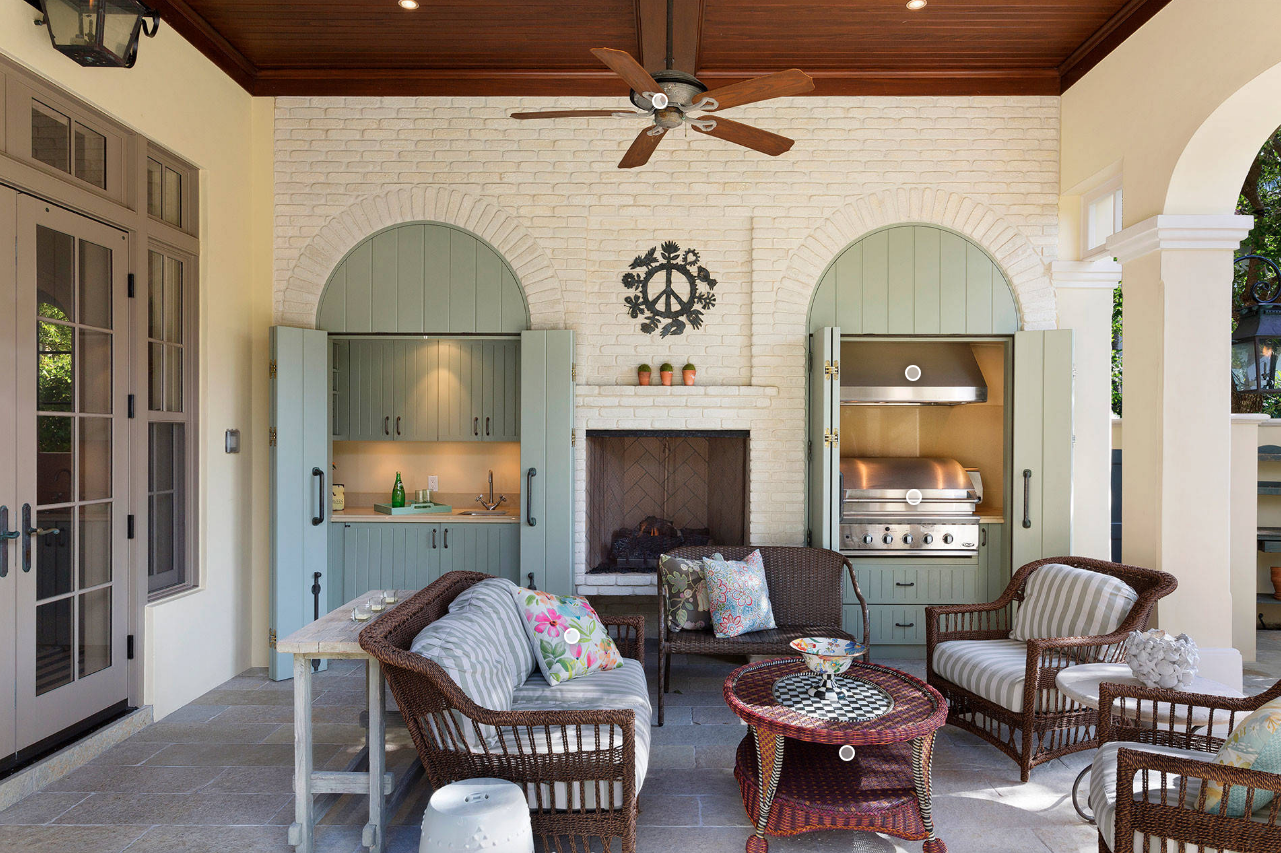 Despite statistics showing that there was a massive 987% demand for vegetarian options in 2017, plenty of us still favour the caveman way, enjoying meat every which way, but especially fall-off-the-bone smoked or barbecued.
If you've always wanted to be the master of the orange coals in your own backyard and you'd love to post pictures of glistening briskets and perfectly barbecued steaks on your Instagram account, maybe it is time for you to become a pitmaster in your own home?
What Is A Pitmaster?
To be precise, a pitmaster is somebody who owns or operates their own barbecue pit which is a construction made to sit above an 'earth oven' or, pit which is used to cook and smoke vegetables and meat. Some people say that a pitmaster is somebody who has mastered the barbecue and who knows how to make excellent barbecue food.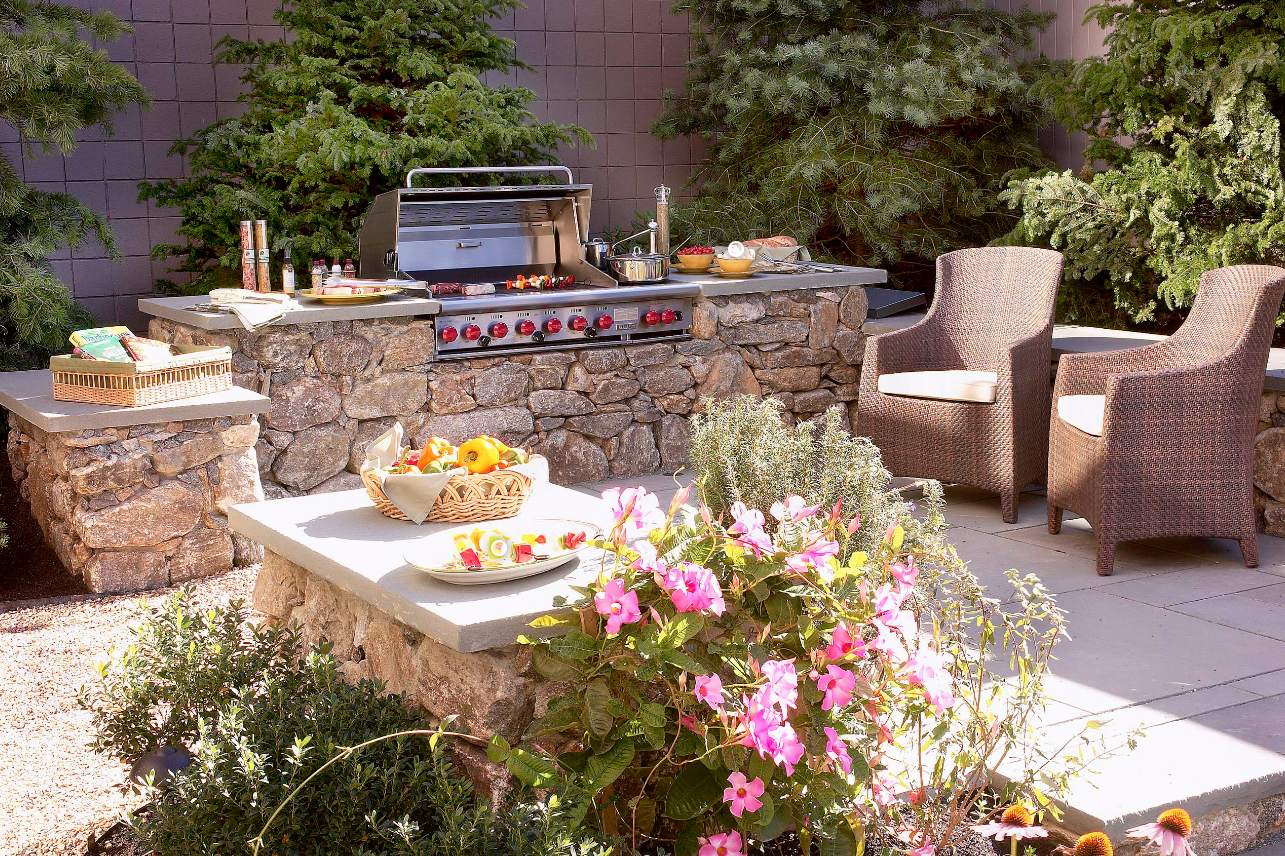 It depends how pure you want to be about the term, but the fact is, if you're not making a living from barbecuing or operating a pit at home, nobody is likely to pull you up on using the pitmaster hashtag, especially not your friends and family who get to enjoy the delicious food you are making.
Should I Install A Barbecue Pit?
If you have a very large garden and you're handy, then you could install a barbecue pit. The process of smoking food is much more detailed than barbecuing so this is a good choice if you want to be a true pitmaster and you want to get really deep on this practice of cooking. Here is a handy video on YouTube to help you construct a barrel smoker which won't affect any ground in your garden. Alternatively this YouTube video demonstrates how to build a brick barbecue and smoker if you want something more robust.
If you don't want to build an actual pit or run an actual pit, then there is nothing wrong with perfecting the art of barbecuing food and sticking to barbecuing only is something much more accessible to the inexperienced pit enthusiast.
Remember That Barbecuing Is Not Grilling
Grilling food is searing a burger, cooking some sausages and quickly cooking up food to put in a bun with some tomato sauce and some fried onions. Barbecuing is slowly cooking food with heat to eventually get the most sumptuous, fall apart, juicy meat. Knowing the difference is so important because there is more of an art to barbecuing than many people realise. Before you fire up your barbecue, check out our article on barbeque season prep!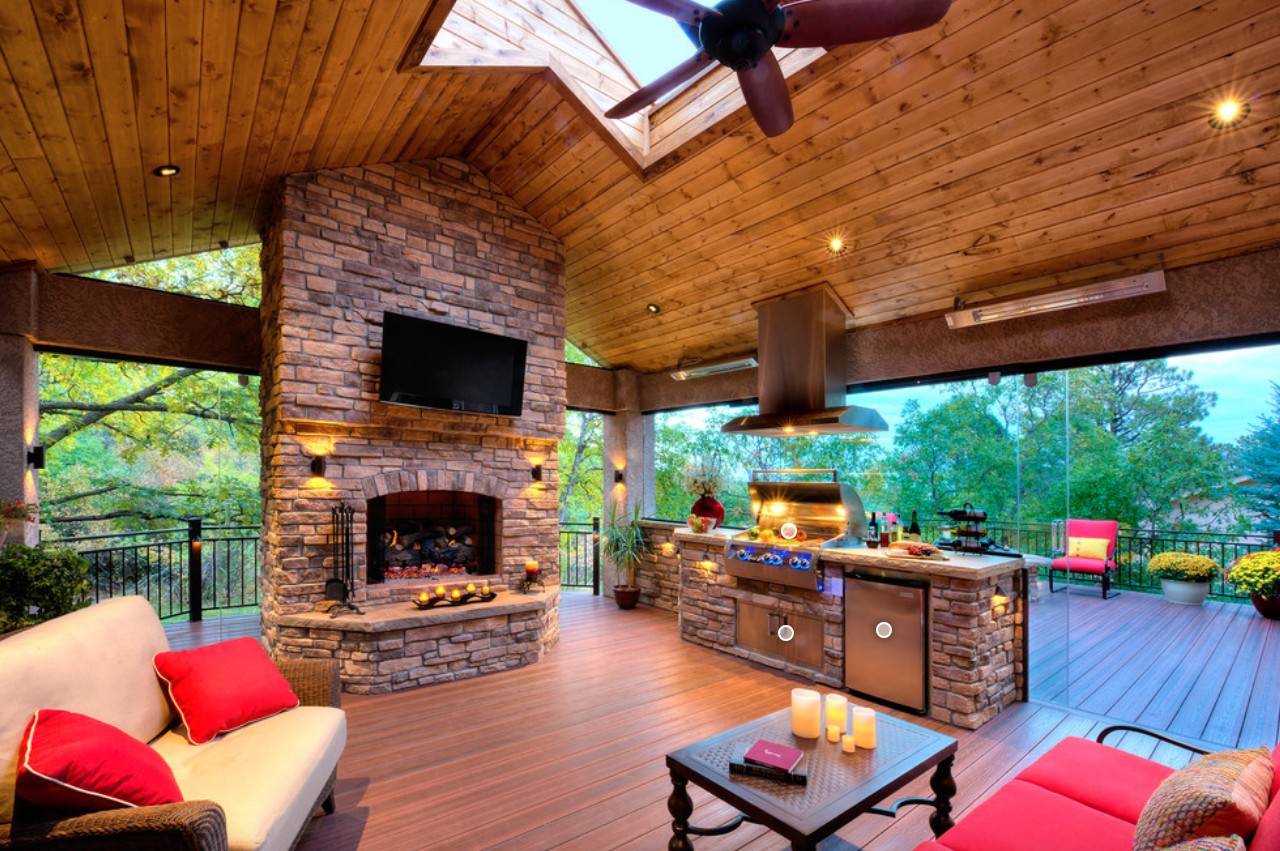 Are You Going To Get Competitive?
There is a huge culture within pitmaster groups and competitions and if you're not interested in competing in the pitmaster competitions then you can look to learn from these groups and make friends. If you are going to get competitive then you may want to look more along the lines of learning from books such as these top 10 pitmaster books.
There are also plenty of Youtube videos, forums, handy articles and even courses you can look at and get involved with. Learning is certainly important but do protect your winning methods if you do really get into barbecuing and smoking food because it could have value later down the line if you do start competing.
Should You Make Your Garden More Comfortable?
If you are going to get into running a barbecue pit as a hobby then your garden needs to be more comfortable. It should be an area you look at improving over the next few months so that the barbecue pit and indoors or your home are separate. Firstly, consider making your garden more accessible with something like external bifold doors such as these examples from Vufold.
Next, look at how you interact with your garden. At the very least a paved area with seating and somewhere that offers weather protection means there is a place for you to sit down and rest between trying out cooking methods. You may also want to consider some level of outdoor kitchen.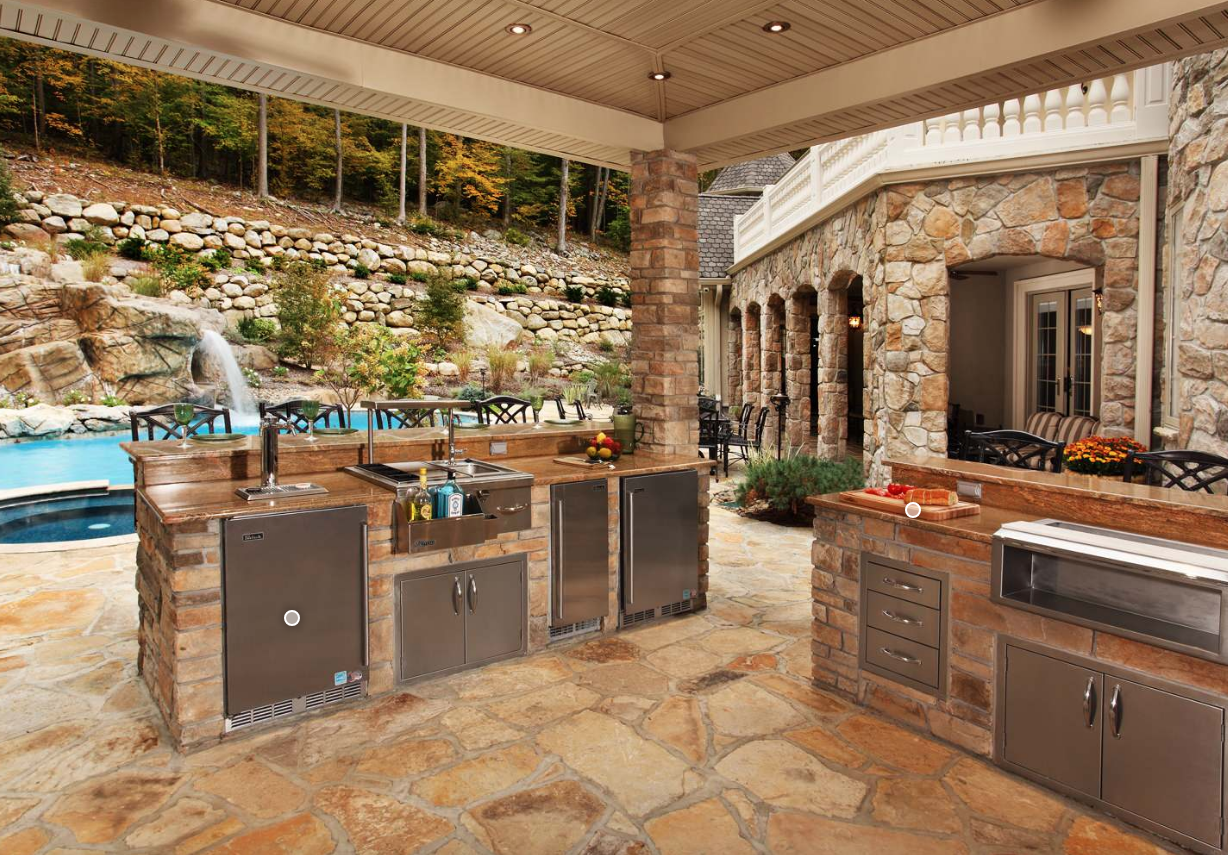 It sounds a little bit extra, but actually, think how handy a sink with running water and preparation area would be if you're taking meat from the barbecue or smoker and preparing it for friends?
Use Your New Hobby For Hygge Gains
Being a pitmaster can be a fun solo hobby but it is much more fun when you share the results of your hard work with friends and family. Capture those Hygge feels often and invite friends around for feasting. Remember that the meat you have smoked and barbecued is the main event so think about pairing the meat with delicious sides such as:
Coleslaw

Mac and cheese

Crisp and fresh salad

Lots of delicious sauces

Artisan bread

Crispy potato wedges

Mashed potato

Corn on the cob or smoked vegetables
Be creative with your meat and keep your sides simple to highlight the incredible cooking you're doing.
There are two different things: there's grilling, and there's barbecue. Grilling is when people say, 'We're going to turn up the heat, make it really hot and sear a steak, sear a burger, cook a chicken.' Barbecue is going low and slow. –
Guy Fieri
Becoming a pitmaster at home could be an amazing hobby for you to invest in if you love meat, you love entertaining and you love cooking good food. Do your research before you invest in anything and consider taking a look at the Jimmy and Jamie's Friday Night Feast episode where Jimmy cheaply makes a smoker as it is an accessible place to start your pitmaster journey. Soon enough you'll be making melt in the mouth, fall off the bone meat that will have you feeling like the master of your smoker, pit or barbecue in no time.