Choosing the right window coverings can be a monumental task if you don't have some sort of guide to follow. Keep reading for a quick guide on how to choose the right curtains and window treatments!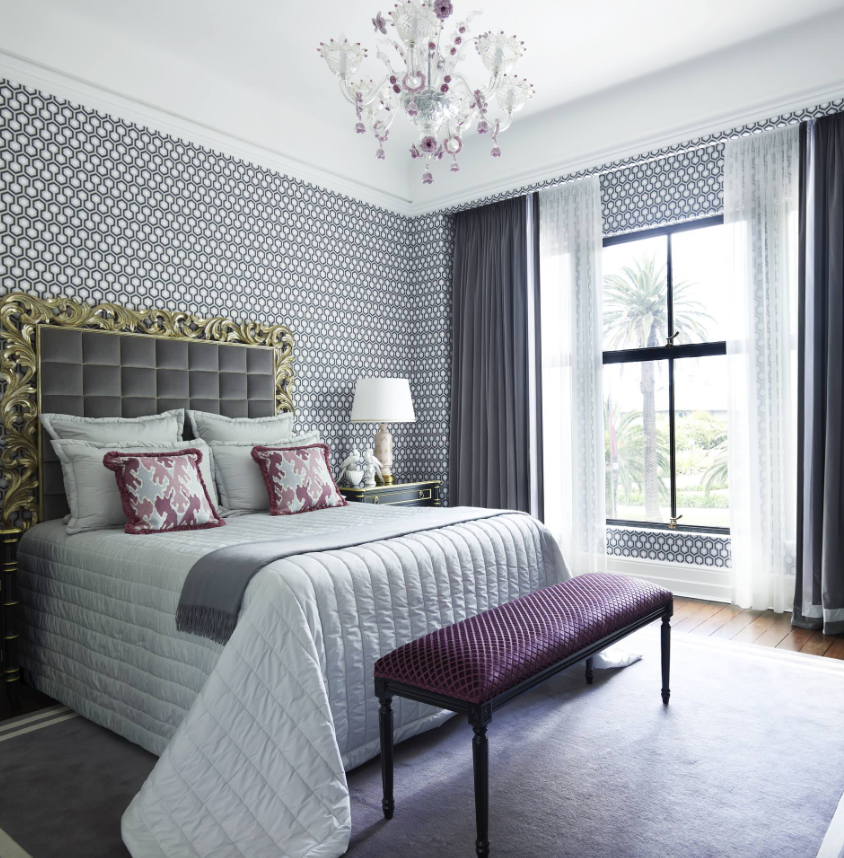 Photo: Greg Natale
It isn't always easy to determine what kind of window treatment would work best in any given room but with this quick guide, you will learn the key points to consider. Whether you are buying window treatments for a new home or for an interior design project now underway, here is your roadmap to success.
Define Your Purpose
Before you can even begin looking for the right window treatments for any room whatsoever, you need to look at just what it is you are trying to accomplish. Are you looking for blackout curtains to keep all light out of a bedroom or to offer maximum privacy? Perhaps you want to allow some light in or maybe even a combination of the two. Other times, it isn't the light you are worried about, but rather décor. Whether you are seeking functional window treatments or design elements, defining your ultimate purpose is the place to start.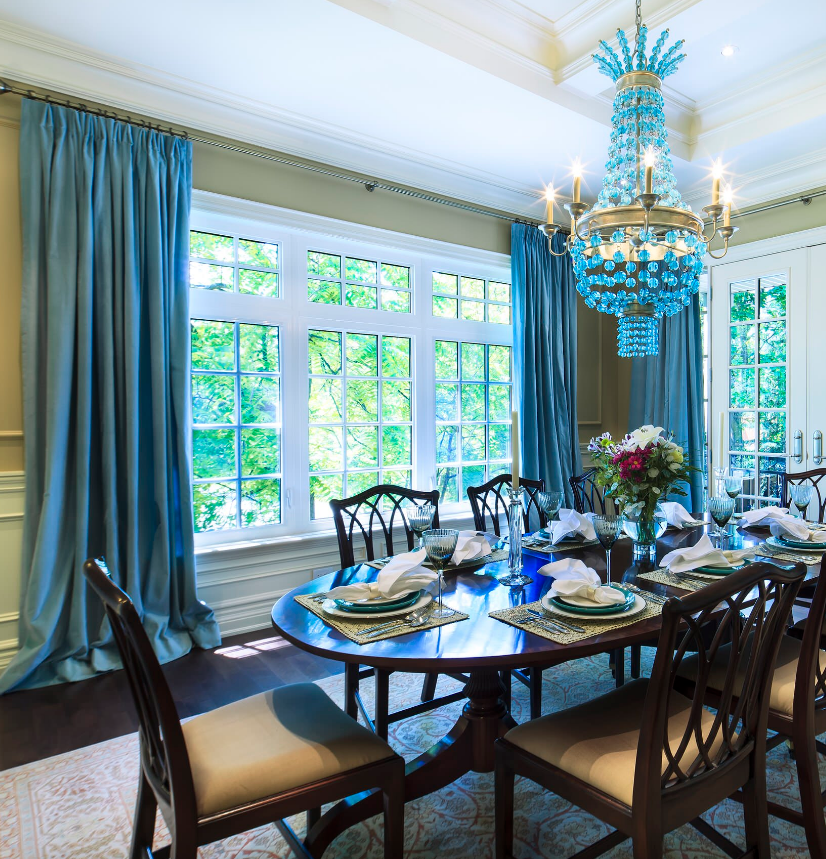 Photo: Hush Homes
How to Choose the Right Length Curtains and Drapes
When it comes to curtains and drapes, there are several points to be aware of. Do you want floor length drapes or are you looking for curtains that hang just to the sill on the interior of a window frame? When choosing floor length curtains, always be mindful of any furniture which needs to be placed directly in front of that window. Whether it is a sofa, table, lamp or chair, will the curtain interfere with anything placed in close proximity? Do you have dogs, cats and little children running about that will get tangled in the material
Choosing Curtains to Match Your Décor
Once you've set your mind on curtains or drapes, it is essential to begin looking for material that will complement your décor. Altogether too often function is chosen over form which detracts from all the work you've put into creating a lovely space. What you should know here is that you can use a combination of blinds and/or shades with curtains and drapes if you are looking for greater control of light in addition to the decorative element of fabric covering a window. To get a better idea of the various types of fabric you can choose for window coverings, check out the selections on sites like https://curtains.com/.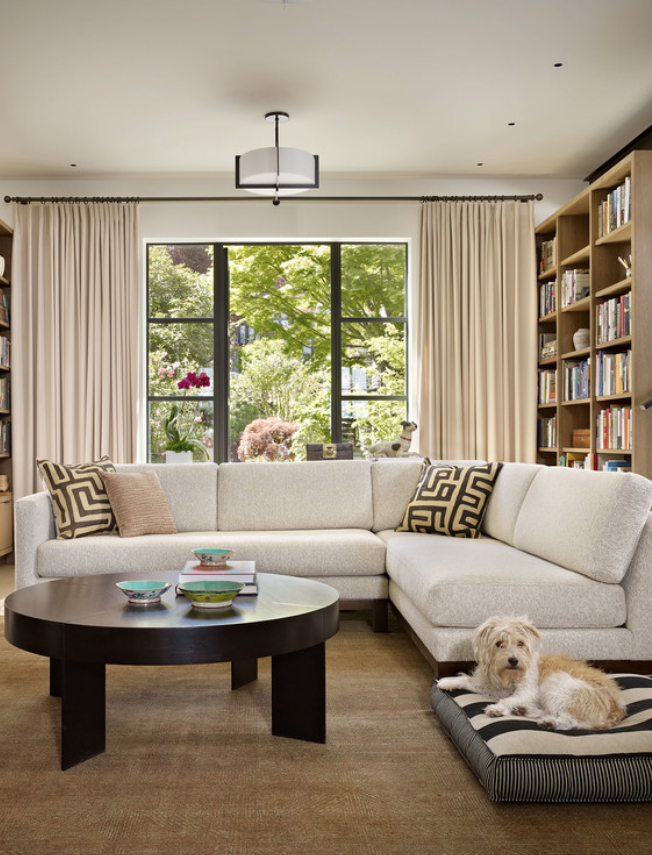 Photo: Via Houzz
Rods and Drawstrings
Then there are rods and drawstrings to consider. Are you looking for tiered curtains that have a valance as well as drapes or curtains? Perhaps you want drawstrings attached to the floor for ease of use. When it comes to choosing curtain and drapery rods, it is important to know that the rod you choose will work well with the design of the curtain or drape you intend to use. Drapes which are opened and closed with a drawstring will probably not work well with all kinds of rods, so make sure to order rods when ordering your window coverings. If you've chosen the wrong rods, your drapier will be able to assist you in choosing the right type for the window coverings you've chosen.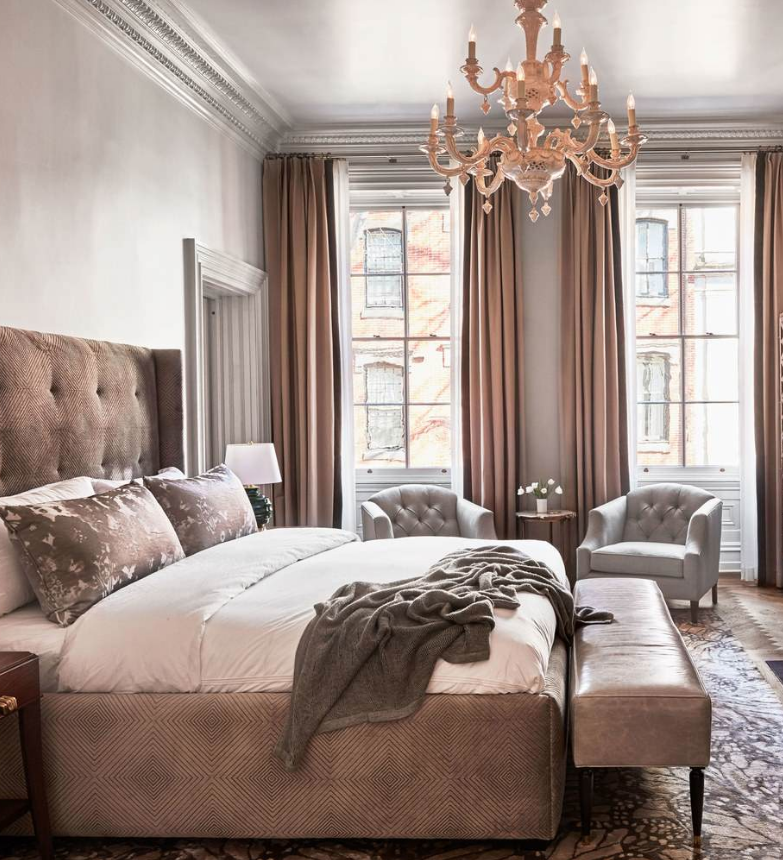 Photo: Via Houzz
When Working with Blinds
Whether using blinds with or without curtains, the one thing you will want to understand is that there are various types that serve different functions. Some, as mentioned above, allow a little light in while others have better light-blocking characteristics. If you want total blackout, it is suggested that you use shades instead of vertical or horizontal blinds. Sometimes blinds are even used in conjunction with drapes and curtains on sliding glass doors so this is where you would begin to think about what it is you are trying to accomplish. Most curtains and/or drapes will not give you the amount of protection from light infiltrating a room as would blinds but when used in conjunction, you can have the greatest level of control possible.
Taking Measurements for Your Curtains
Learning to take measurements for your curtains or drapes can be both an art and a science. Not only will you need to know how far above and below your window you want your curtains to be placed, but you will also need to consider the fact that not all rooms are as level as they should be. Bear in mind that older homes 'settle' over time and so one window may be a few centimetres longer or shorter on one side of the window. This is especially prevalent in older homes with wide windows, but structural settling can happen in any home no matter how old or new. It's all about the foundation underneath. Take the time to learn how to measure curtains for ideal placement and you will get the perfect fit every time.
There you have six things to consider when choosing window treatments of any kind from blinds to shades to curtains and drapes. Once you understand how to blend form and function, you'll be able to choose the right curtains every time.