Decorating Mistakes People Make With Their Smart Home Devices
For the modernists, life is easy because integrating technology with design is an easy task. However, for the rest, assimilating the latest devices into traditional décor can be tricky.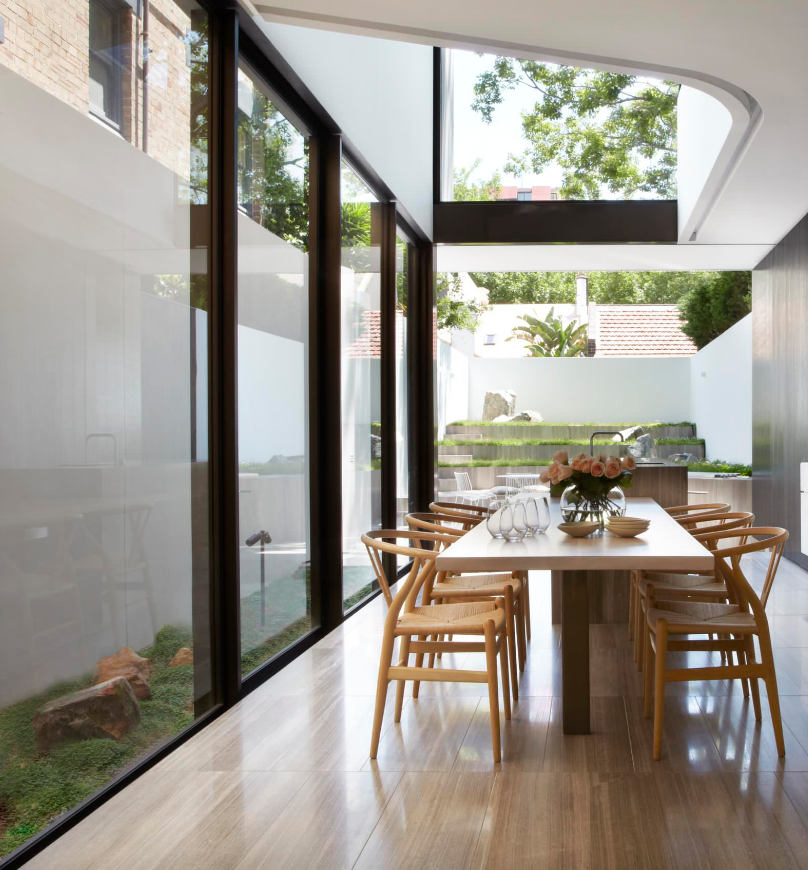 Photo: Smart Design Studio
Today, virtually every family member has a smartphone, tablet or laptop that's accompanied by chargers and cords. However, enjoying the conveniences a smart home brings you should not take you away from the beauty of your home's interiors. Did you know that you can easily blend technology and style, and not have to sacrifice one for the other? Here's how:
Brand Blindness
It is hard to overcome the overwhelming allure of a prestigious brand, especially when you are purchasing smart home products. Such temptations tend to lead people into buying devices that are superficially attractive and don't live up to their expectations after installation.
Keep in mind that not all devices on the market are created equal, and you will find some critical features offered in certain brands are non-existent in others. Therefore, avoid being blinded by logos and instead look at the software and hardware capabilities.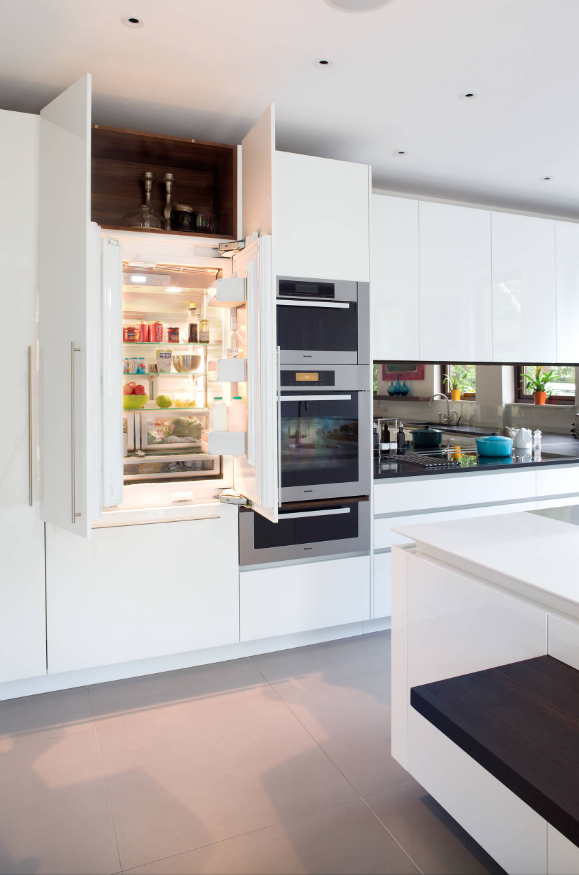 Photo: Paul Craig Photography
Creating Device Islands
One of the biggest mistakes homeowners make during home automation is the creation of little device islands that do not communicate with each other. This happens when you purchase different devices that do not work with anything else in your home or do not integrate to a central control. Such a scenario leads to copious wires and devices around the home that become an eyesore.
For instance, the best smart thermostat devices can be controlled with Google or Amazon smart speakers. Such integration allows for individual tweaking of specific aspects of your smart home for a streamlined experience.
On the other hand, some buyers do not bother to find out if the products they are buying are compatible with other brands. Failing to take this critical step usually leads to disappointment – both in terms of performance and overall home interior décor.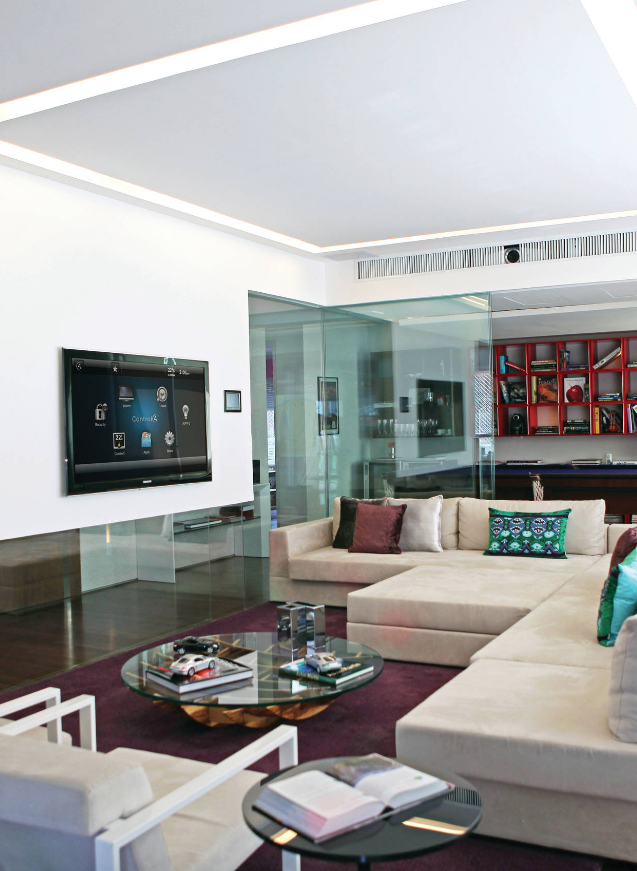 Photo: Control 4
Choosing Cost Over Quality
While you need to stick to a budget when upgrading your abode to a smart home, most people tend to sacrifice quality in favor of savings. Instead of solely focusing on the price, it's important you look at reviews about the smart devices you are interested in.
Some of the things you should be on the lookout for include the product's longevity and parts that tend to fail. Cheap products often require replacement sooner, making the upfront reduced cost a less economical decision. Plus, cheap products can seriously interfere with your home décor a few months or even weeks after installation.
Budgetary Inflexibility
Stepping into the smart home solutions world without an idea of the costs involved can easily tempt you to cut corners that you'll inevitably regret later. As mentioned earlier, opting for cheerful, cheaper devices will come to bite you in the long run.
However, this does not mean that you cannot take advantage of bargains whenever possible. It only means that you need to have a realistic budget. Always expect to splash out slightly more than expected if you want a high-quality product that will pay dividends.
Photo: Black and Milk Interior Design London
Improper Planning
Formulate a smart home plan of action even before you install any device in your home so you have clear goals that will inform in your decision-making. Failing to prepare is preparing to fail, as the old adage goes.
Just as you would consult a professional before a major house renovation project, it's advisable you work with a team of smart home experts. The more devices and systems you want to be integrated, the trickier the planning will be. You might not want to face this daunting task as an amateur.
Make Your Smart Home Stylish
One of the biggest mistakes in terms of smart home automation project is not getting one done. You have the option of dismissing technology and sulk away in a corner. Or, you can join the party by learning from the mistakes above and implementing the following tips to make your smart home stylish.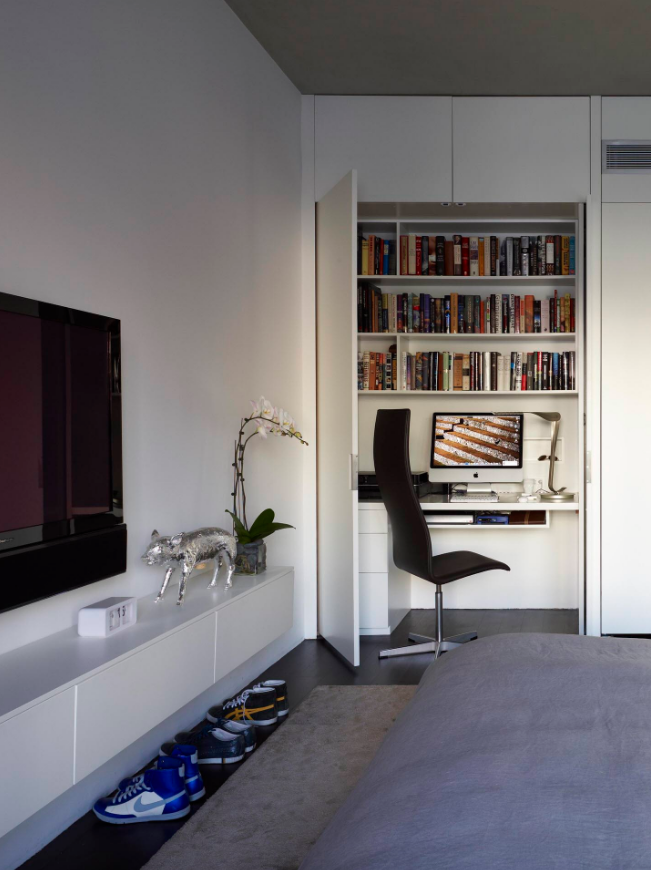 Photo: West Chin Architects & Interior Designers
Create Charging Zones
The first step involves creating a specific drawer in the mudroom or foyer for charging your devices. Having a cut-out in the drawer's back can help manage the charging cords through to your outlet.
Another no-brainer charging zone is the kitchen. The best part of this strategy is that there will be no more chargers randomly sticking out your wall sockets.
Hide Your TV in Plain View
Design-conscious homeowners are ditching the media console for a statement TV. Some smart TVs, like the Samsung QLED 4K TV, can be paired with accessories like studio stands.
When coupled with Samsung's Invisible Connection Optic Cable, any distracting wires are removed from sight. The result is a piece of art that seamlessly integrates with your living room décor, but it's still a TV at the end of the day.
Create Spaces for Unplugging
Today's world expects one to be always on and hyper-connected. However, you can tailor your interiors to specific family member passions like books, music and art, and yet de-emphasize the smart tech. For instance, you can have your dining room function as both a library and reading nook that's devoid of technology.
Hide Virtual Assistants
Smart tech devices like Siri, Echo, and Alexa can easily be placed behind cabinet doors featuring screens. You can easily customize a laser-cut pattern or screen, which will allow Wi-Fi, signals to reach your smart home devices, and sound from your device to travel to the room. In addition, you can place your Nest under an end table, in the media console in your living room, or even set it up in your kitchen if you have extra cabinet space.