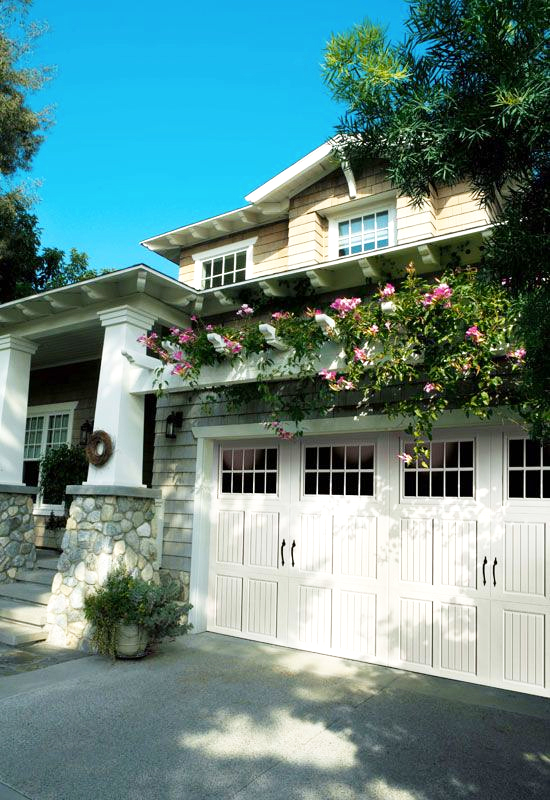 Photo: GarageDoorWowNow
Did you know that the garage door opener uses the same type of mechanism that is used for bomb detonators? What a practical use for an otherwise scary item! Garage door operators have been around since 1926, when they were invented by C.G. Johnson. They have added convenience to everyday life, providing benefits such as additional security, easy access and other advantages that have made them a staple accessory for many homes. Over time you will need to have garage door repair performed to ensure everything is working properly.
Additional Security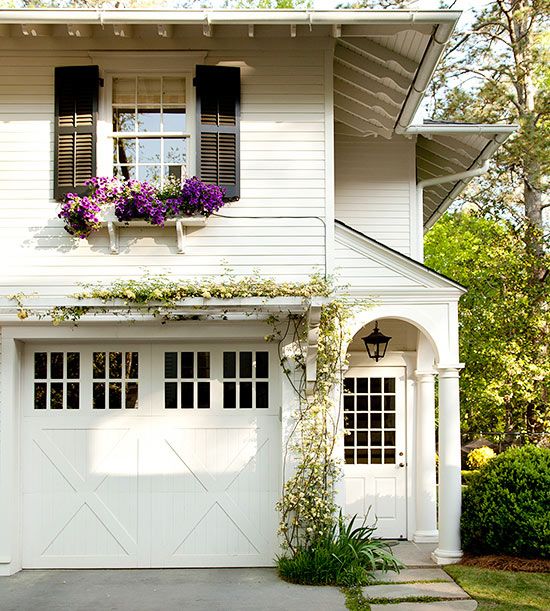 Photo: Bhg
Today's world is one where caution and security is a necessity. An electric garage door opener provides the ability for you to securely lock your home, and have access without even having to exit your vehicle. Rolling codes, lights and other features also provide advanced security.
Some of the garage door openers will even close the doors automatically once you have left, which means you no longer have to wonder, "Did I close the garage door?" This is a feature that provides you with peace of mind, especially if you do not have time to turn around and check if the door is closed.
For additional security, you can place a lock on the door that goes from your garage to the interior of your home. While getting into the garage will be a challenge in itself for a burglar, they will be met with another obstacle once entry has been gained.
Weather Protection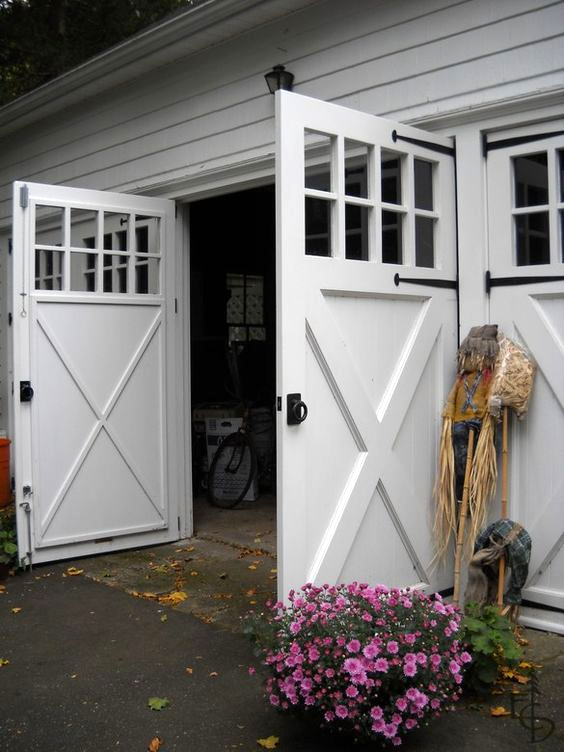 Photo: Evergreen Carriage Doors
Another huge benefit that makes a garage door operator a must-have piece of equipment for your home is the fact that you no longer have to get out in the rain, snow or other adverse weather conditions to open and close the garage door. This is an extremely appealing feature for homeowners that have had to overcome, or simply deal with, this obstacle in the past.
Vacation Mode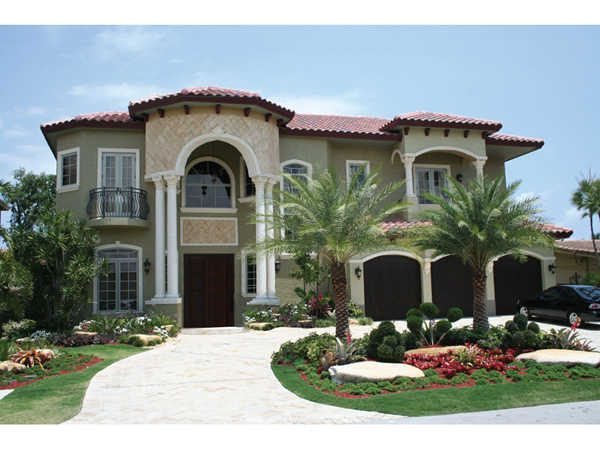 Photo: HousePlansandMore
Most modern electric garage operators that are feature a setting called "vacation mode." This option should be used when you will be away. You can disable some of the functions of the system, as well as the remote controls. The only way that the door will be able to be accessed is via the installed control panels. The control panel will feature a button that you press to either activate or deactivate the vacation mode. This mode is created specifically to ensure that your home is secure, even when you are away.