Everything You Need to Know About Decorating Your Dressing Table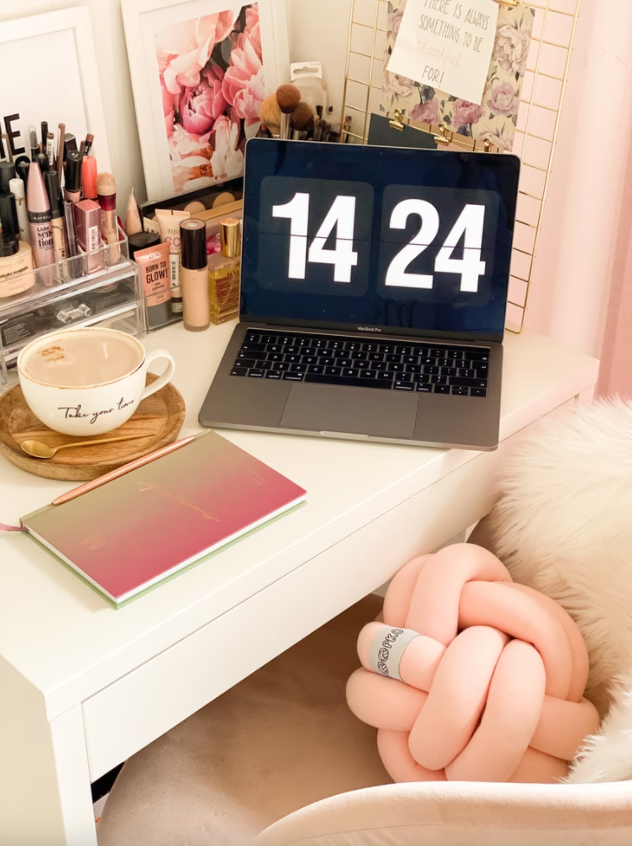 Your dressing table should be functional as well as aesthetically pleasing in order to complement your overall bedroom design!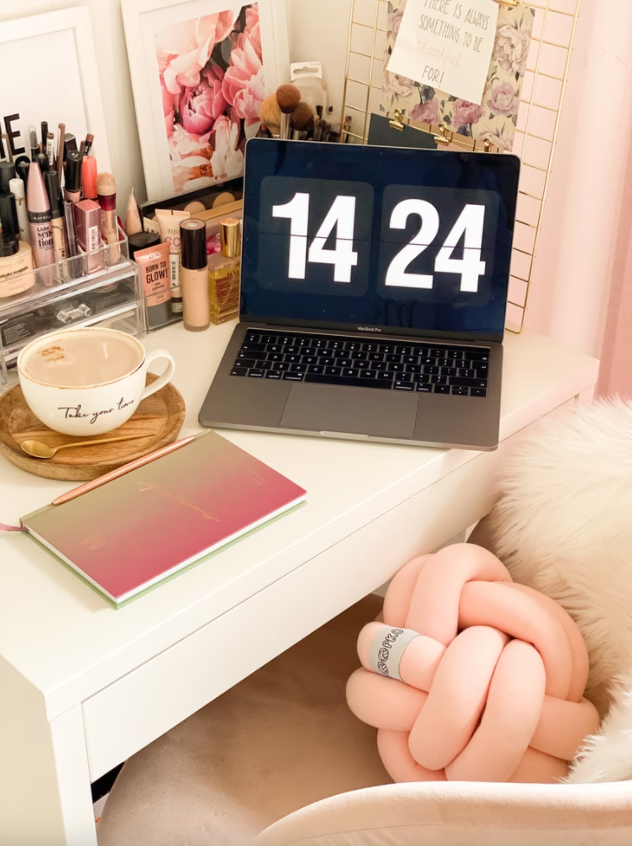 Photos By: Unsplash and Pexels
It's where we spend a lot of time – whether it's styling our hair, applying makeup, or getting ready for work – and is an essential part of our morning routine. However, with tangled-up jewelry on the side and toiletries that should be left in the bathroom, a vanity table can easily become neglected. Raise your hand if you're guilty! An unruly dressing table can make your bedroom appear cluttered and unappealing. We've compiled the best dressing table ideas to eliminate your guilt. Also, we have compiled some pro styling tips and tricks from expert interior designers, to help you make a dresser a luxurious part of any bedroom.
1. Focal Point
To provide visual balance, your dressing table requires something large on the wall. If your dresser is beneath a window, nothing is required. But if not, you could hang a large mirror, which will also make your bedroom appear larger.
You could also hang a single piece of artwork or a collection of smaller pictures to add style and depth to your dressing room. Experts recommend hanging your focal point at least half the width of the dresser's top but no wider than the dresser.
2. Tall Accessories
You should include something tall to stand next to your hanging mirror or artwork to help zone your space. A second lamp would work well. If your room already has a tall bedside night lamp, you can go for a tall houseplant. Even a tall pillar candle would be a better choice. This gives your dresser personality and creates a balance with your focal point.
A tall, narrow vase is also a good choice. For a chic dressing tabletop, go bold with a pop of color and a single stem. Faux flowers would work well in this setting. You can also go for a tall and appealing perfume packaging design to give your dresser a unique look.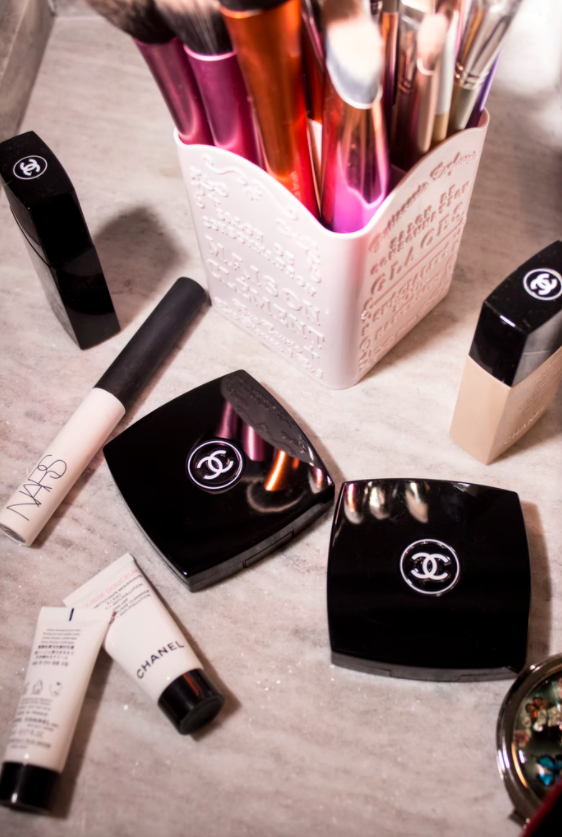 3. Use Trays
What is the best way to keep everything on a dressing table organized? Use a tray to keep them in order. Aim to have a separate tray for makeup and jewelry. In this way, you can find everything when you need it rather than having everything tangled up in drawers. If a tray isn't available, a jewelry box with multiple compartments is ideal.
If you have a small dressing table, choose one with plenty of drawer space and purchase drawer dividers. You can make your own or purchase them online at Amazon. When you see everything neat and in order, you will be satisfied!
4. Lighting is Magic
When it comes to any space in the home or office, lighting is very important. If not the most important element. Even some of the biggest exhibit companies Las Vegas claim that lighting can make or break a major event in no time. A dull booth is never as attractive and welcoming as the one that is sparking. The same rule applies to your dresser. You can get ready in optimal illumination with a Hollywood-style mirror. It will also add a touch of glam to your space if you want full-on luxury. 
If you want to add some atmosphere, go for mood lighting hung above your ceiling. This will free up surface space on your dresser for more items.
5. Chair Style & Sizes
The seating for your dressing table is important. With this in mind, choose one with texture and color so it stands out in the bedroom. You can even add a different texture to your current chair. It can be faux fur, to keep you warm while you're getting ready. 
Make sure your chair isn't too big for your dressing table and room. This is because it will make your room look cluttered and chaotic. Looking for an alternative to a chair? It is a stool. While there will be no back support, it will easily fit under your dressing table. As a result, making it ideal for saving space. You can choose a velvet stool for the ultimate in opulence.
6. No Space
If you have a small bedroom, don't worry; there are still creative ways to have your own dresser. There are many small dressing tables on the market. Of course, if you have a study desk, for example, you can double up on furniture. You can also make the most of every nook and cranny. Why not buy a corner storage unit and use it as a makeshift dressing table?
7. Get Creative With Colors
We're not afraid of a splash of color, right? Well, a colorful vanity table, especially in a neutral or pared-back bedroom, will add some personality to your space. Bold use of color is fun when it comes to your dresser. Also, it will get you in the mood for your night out.'You can also upcycle a vintage table and paint it to get a low-cost result. Nice idea!
8. Inspiration
Your dresser can still be fashionable and personal to you. In fact, because it is your personal space, it should reflect everything about you. You can decorate your table with things that make you happy. It can be photo frames, mirrors, candles, and even mementos. Having a few books and magazines on hand means you'll always have inspiration!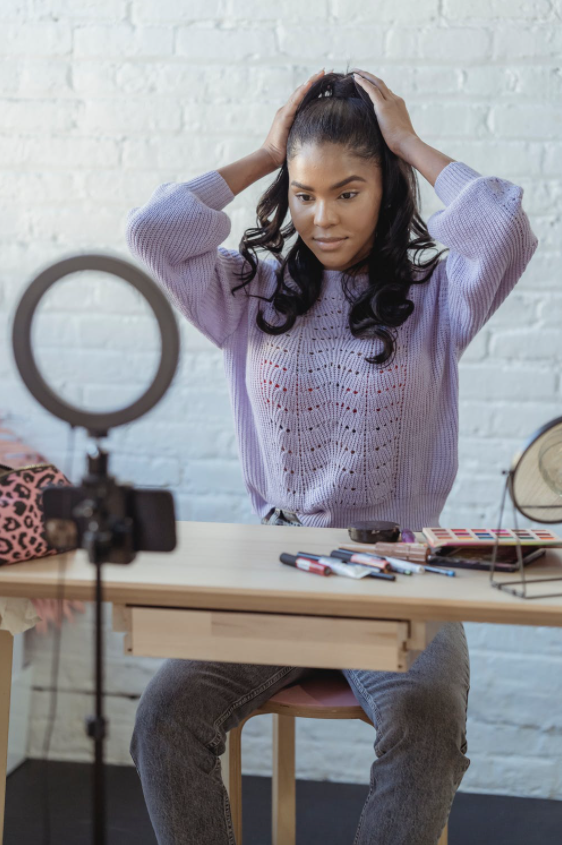 9. Think About The Mirror
We've all come across a mirror in a shop, cafe, or hotel that shows us at our worst. Every wrinkle, spot, or pore appears magnified. Under-eye bags appear darker, and we appear chubbier than we are. It may be beneficial to spend a little more money on a higher-quality mirror. You should also consider the mirror's style, shape, and size. Find something that complements the room and fits your desired style. Shop around and find your favorite, whether it's a round mirror, a large wall mirror, or one with lights around the edge.
10. Keep Things Organized
Let's face it: after searching for the perfect lipstick, slides, hair curlers, and perfumes, your dressing table can quickly resemble a bomb that has exploded. Powders were left strewn, eye shadow brushes were strewn as you searched for your hair grips, and now everything feels messy plus horrible. Rather than having a single makeup box, purchase a number of small storage containers. Keep your hair and makeup items completely separate. Next, organize things like makeup brushes into a pot and makeup mirror items based on what they are used for. You won't have to spend a fortune, and it will make getting ready much easier!
Wrapping Up
After all, your dressing table is your personal space. It's a place where you can unwind and pamper yourself while also looking good. Make it a comfortable place to sit by adding small plants or candles. What are your best tips for making the most of your dressing tablespace? Please share your thoughts in the comments section below!