How to Choose the Right Colour Kitchen Flooring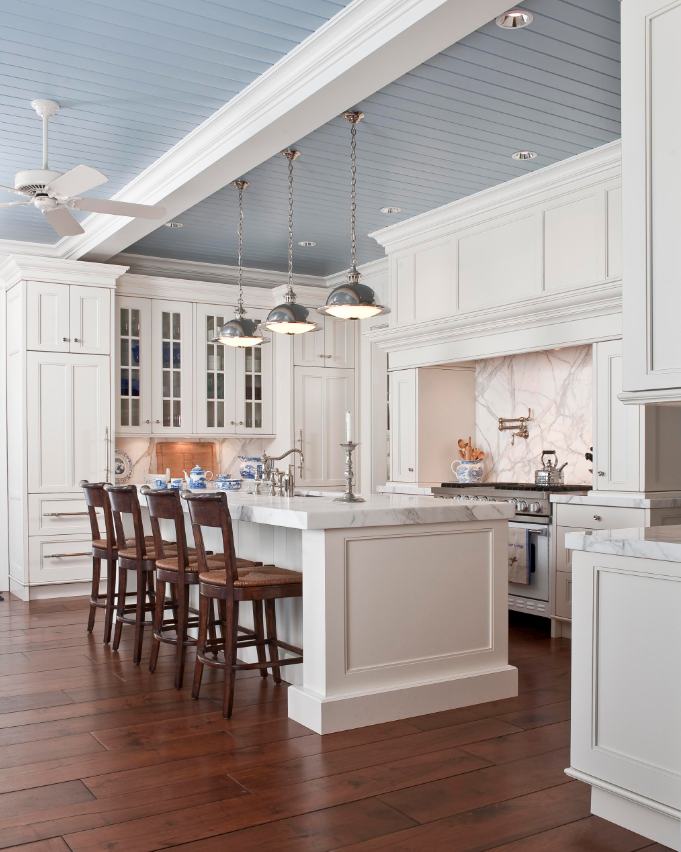 Are you thinking about changing the flooring in your kitchen? Here are some smart flooring ideas to get you started!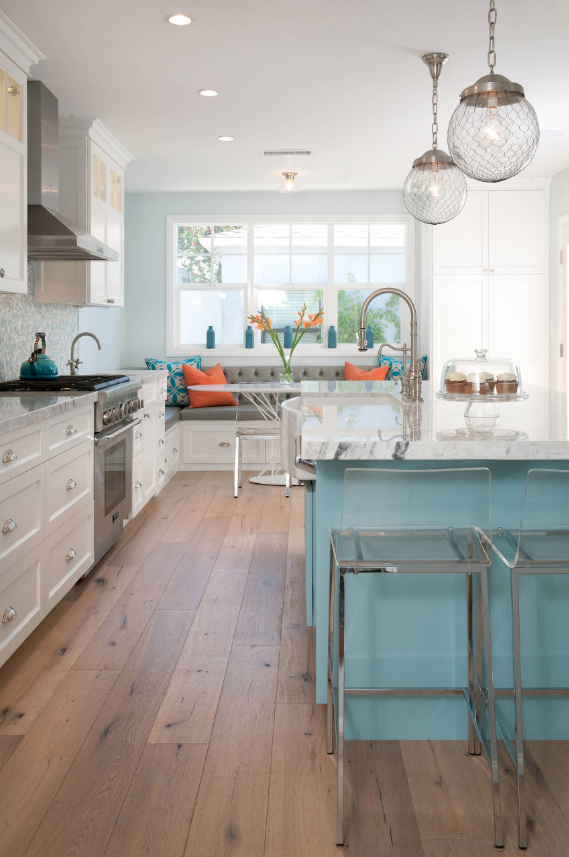 Photo By: Lauren Shadid Architecture and Interiors
We spend hundreds of hours every year in the kitchen. From preparing food to washing dishes and everything in between, it can be argued that this is one of the most functional rooms within the entire house. However, there is nothing wrong with adding a bit of style to brighten up the environment. Have you been considering a kitchen upgrade? If, so adding a new floor can make all of the difference in the world. The main question involves what colours will work the best and how to make the most informed choices in advance. Let us briefly examine a handful of professional interior design suggestions.
Taking Dimensions Into Account
The size of the kitchen is the first main variable to address. This is important due to the fact that the tone of the underlying floor will have an impact upon the perceived dimensions of the room. One of the most well-known interior design recommendations is to employ lighter tones within smaller spaces. This is the very same reason why closets and bathrooms are normally associated with white or off-white hues. Vinyl floors and their laminate counterparts offer this tone as a standard option.
The only caveat here is that white has a tendency of getting dirty rather quickly. This is why you should choose a provider of high-quality flooring so that the material will be able to stand up to a significant amount of wear and tear. You can therefore wash the vinyl on a regular basis without worrying about causing any unintentional damage to its protective layers.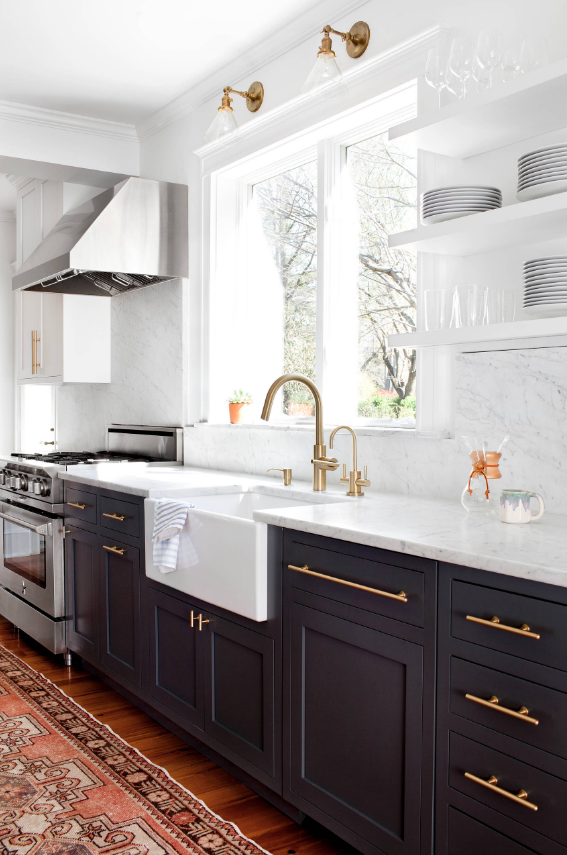 Photo By: Elizabeth Lawson Design
Achieving an Aesthetic Balance
Aesthetics is just as important if you are considering a kitchen upgrade. Not only will this quality provide a visual appeal, but the room itself will be more welcoming to your family and any guests. Once again, the tone and style of the floor will come into play.
In terms of colours, try to incorporate other elements within the kitchen when making a decision. Common variables include (but might not be limited to):
* Cabinetry
* Any mouldings that may be present
* Tables
* Counter tops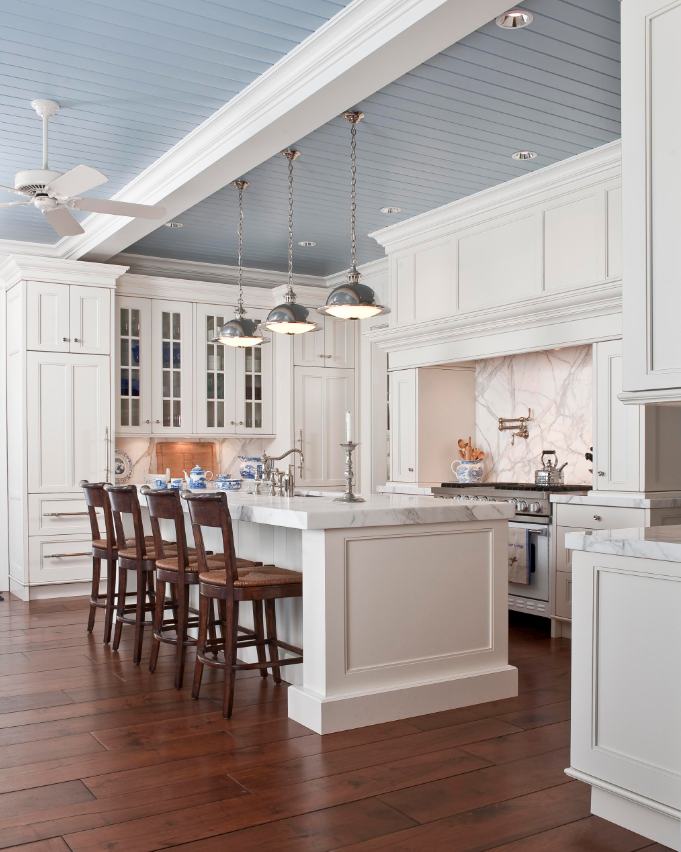 Photo By: SANTAROSSA MOSAIC & TILE CO INC
It is always a good idea to compliment the colour of the floor with these areas if you hope to tie the entire room together. However, style also needs to be address. This is why alternatives to vinyl might be a good idea. Laminate flooring is unique in the fact that it can be imprinted with various patterns (such as simulated wood or stone). This is excellent in terms of creating a bespoke synergy throughout your kitchen. Feel free to experiment with different samples, as these are normally offered by the provider. You can then make an informed (and stunning) decision.
Why not add a bit of spice into your kitchen with these useful flooring suggestions? You could very well be surprised with how much of an impact such changes can make. Above all, never be afraid to think outside of the box!