Creating your Custom Closet on Budget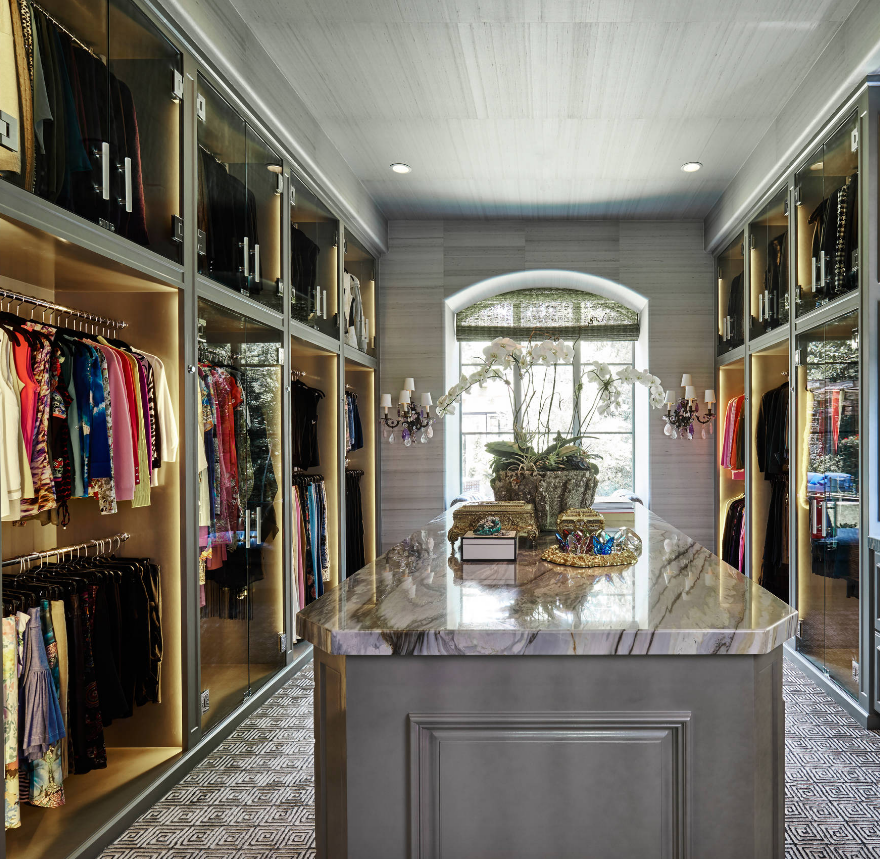 Are you dreaming about having your own dream closet one day? Here are some ways you can finally make this dream come true!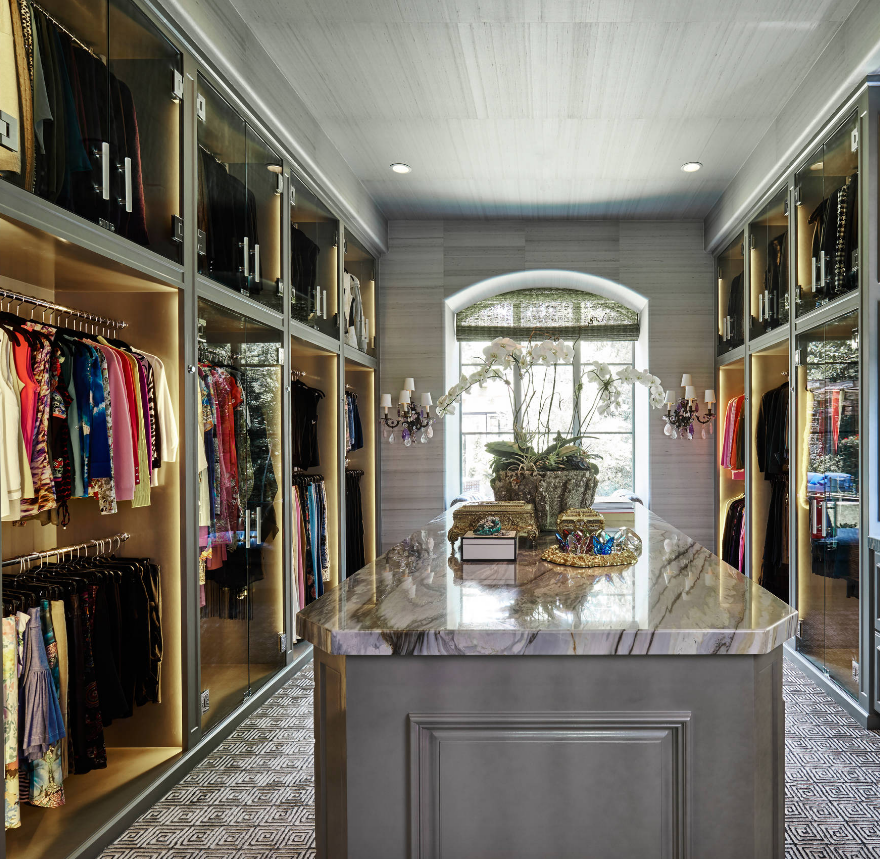 Photo: Kathleen Jacobson, The Couture Closet
You don't have to spend every morning opening a dreary and disorganized closet just because you live on a budget. Getting the custom closet you desire doesn't have to involve robbing a bank. This article will explore some great options for your custom closet design, and include ways to keep them affordable.
Away with the Clutter
This initial step should cost zero dollars. It's truly in your best interest to donate all those shirts that don't fit, dresses you never really liked, or shoes that hurt your feet. Before you can truly customize a closet and start purchasing helpful accessories, you have to be very serious about getting rid of unwanted things that are taking up space. You will likely find that doing this will ease a lot of stress that normally accompanies choosing an outfit in the morning.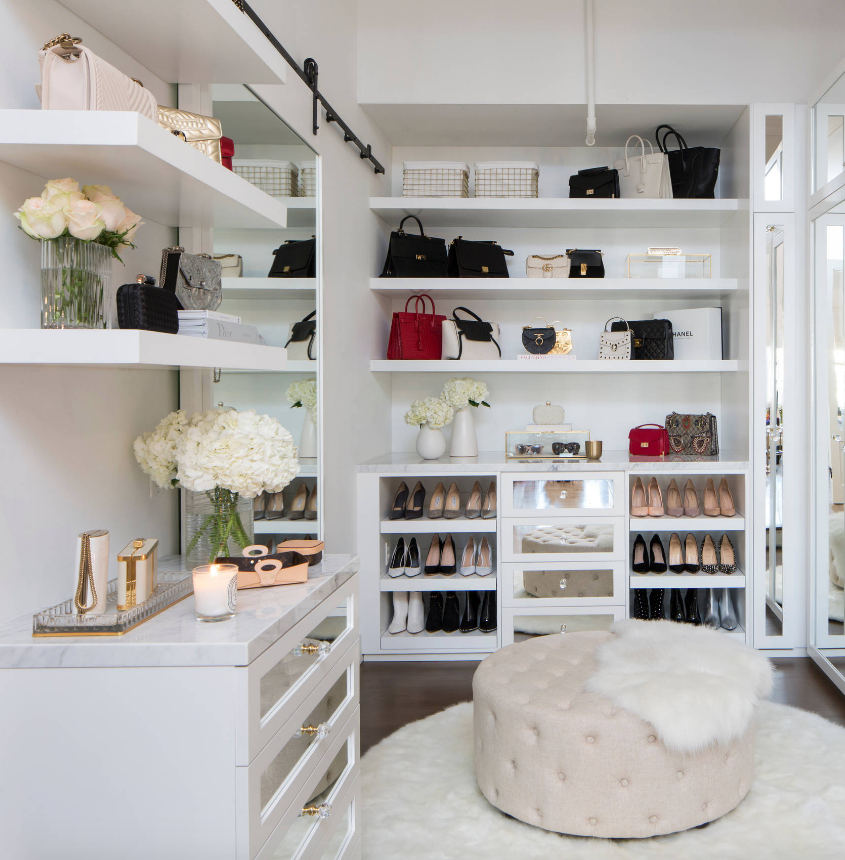 Photo: Lisa Adams, LA Closet Design
Hire a Professional
According to Professional Closet Designer from FiveStarMoulding, unless you're a very seasoned do-it-yourself person, you'll be amazed at the benefits you can obtain by using a reputable company to design your custom closet. Professional closet designers has resources and experience that aren't available to the average individual who wants a better closet. Options exist for custom closets that you've probably never considered, and they can keep your budget in mind throughout the entire process.
The final cost of a custom closet will vary significantly, depending on what options you choose to include. But remember that upgrading your closet not only benefits you each day when you choose your day's clothing, but it adds value to your home.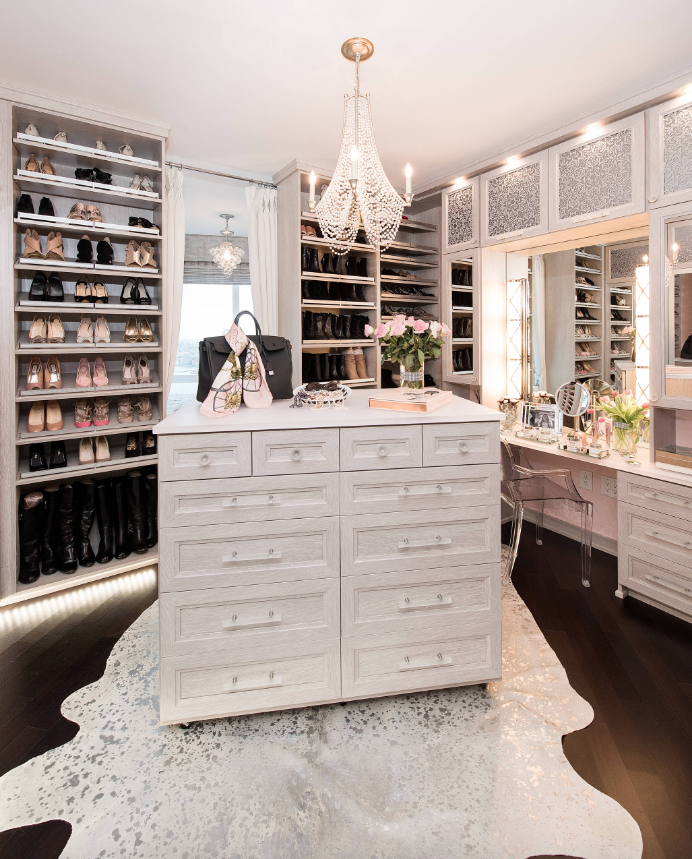 Photo: Via Houzz
Choose Your Desired Materials or Finish
Options are abundant, and the best one to choose will depend on both your preference and your specific budget. Custom closets often use melamine, which is a human-made wood. It's less expensive than solid wood but is still a quality product. Options exist in colors of melamine, with the availability of a solid color, a wood grain, or a textured choice. Working with a seasoned professional will be a key asset in helping you make these decisions.
Furthermore, you may choose to decorate your closet with some solid wood veneer, and you'll have options for different types of wood for that. Oak or maple are options frequently chosen, and selecting a custom stain will be another decision. These woods are moderately priced, but hold up very well.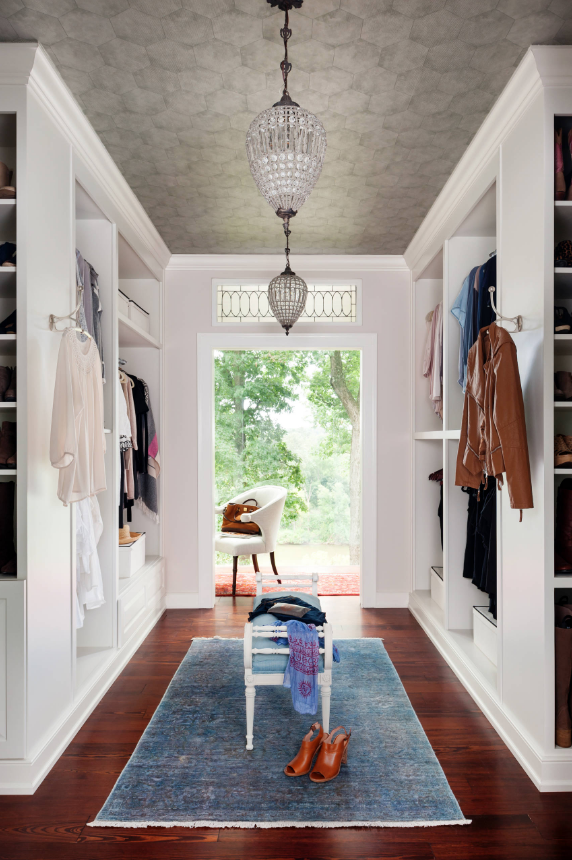 Photo: Bella Designs Studio
Choosing the Ideal Accessories
If you've chosen to fund a custom closet, you'll want it to be convenient and meet your needs. Many accessories exist to make it easier to store your items, so you'll want to take advantage of these options.
Perhaps you'll choose a fold-out ironing board for your custom closet. Those are very affordable and convenient for those who need it. Some other accessories to consider include drawers for jewelry, hamper baskets, pant racks, racks for ties or belts, or custom shoe racks.
There are an accessories available for just about any item you typically store in your closet. Choosing the perfect accessories are often the final touches on the project, but they provide much of the enjoyment once you start using your new custom closet.
If you're weary of dealing with your current closet's lack of organization, adequate space, or functionality, you may be ready to install a custom closet in your home. It doesn't need to be overly expensive, because the choices listed in this article allow for selection based on your budget. Think of all the value and pleasure you'll experience when waking up to use your dream closet every day.