Home Tour: Christian Siriano's Connecticut Home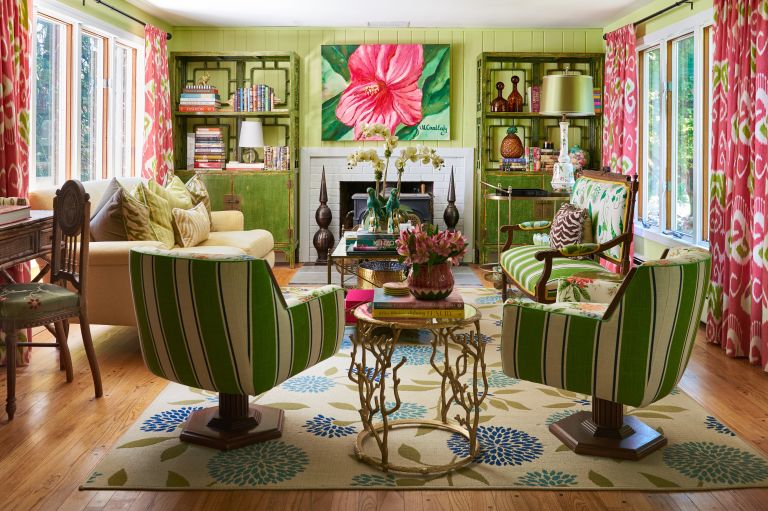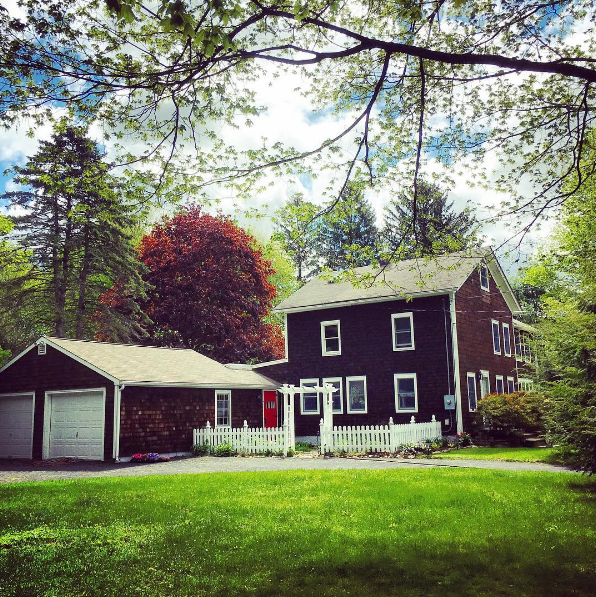 Welcome to Christian Siriano's colorful and energizing home nestled in Danbury Connecticut! This home is anything but boring, so grab a seat and take a tour of this home decorated by the designer himself.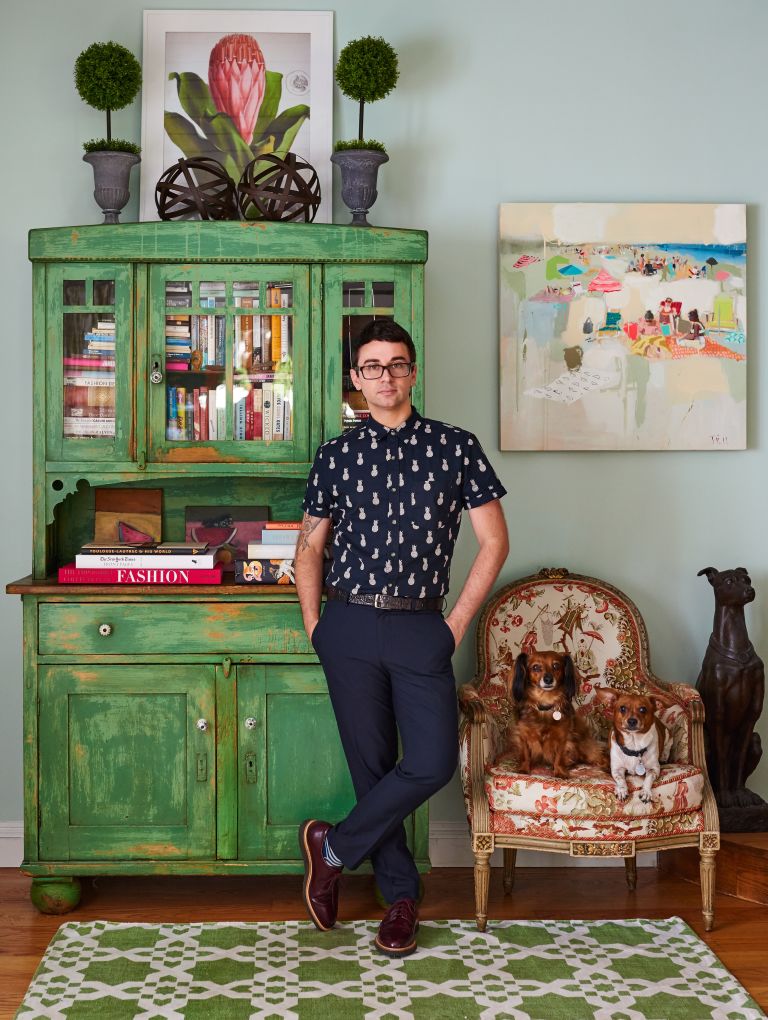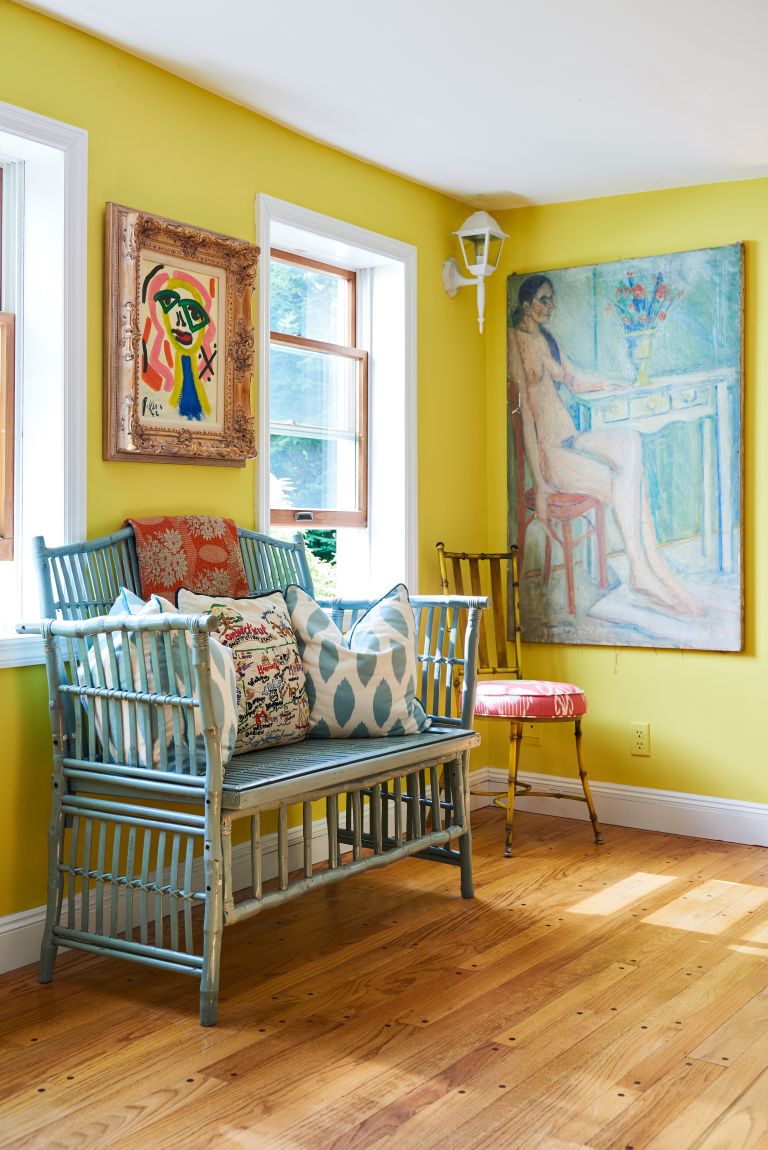 From the outside of Christian's home, you would never guess what is hiding inside. A gorgeous space full of artwork, antiques, beautiful prints, fabrics, and one-of-a-kind decorating. His home tour starts in this yellow seating area where he is known to spend weekends here greeting friends that come from out of town, New York City.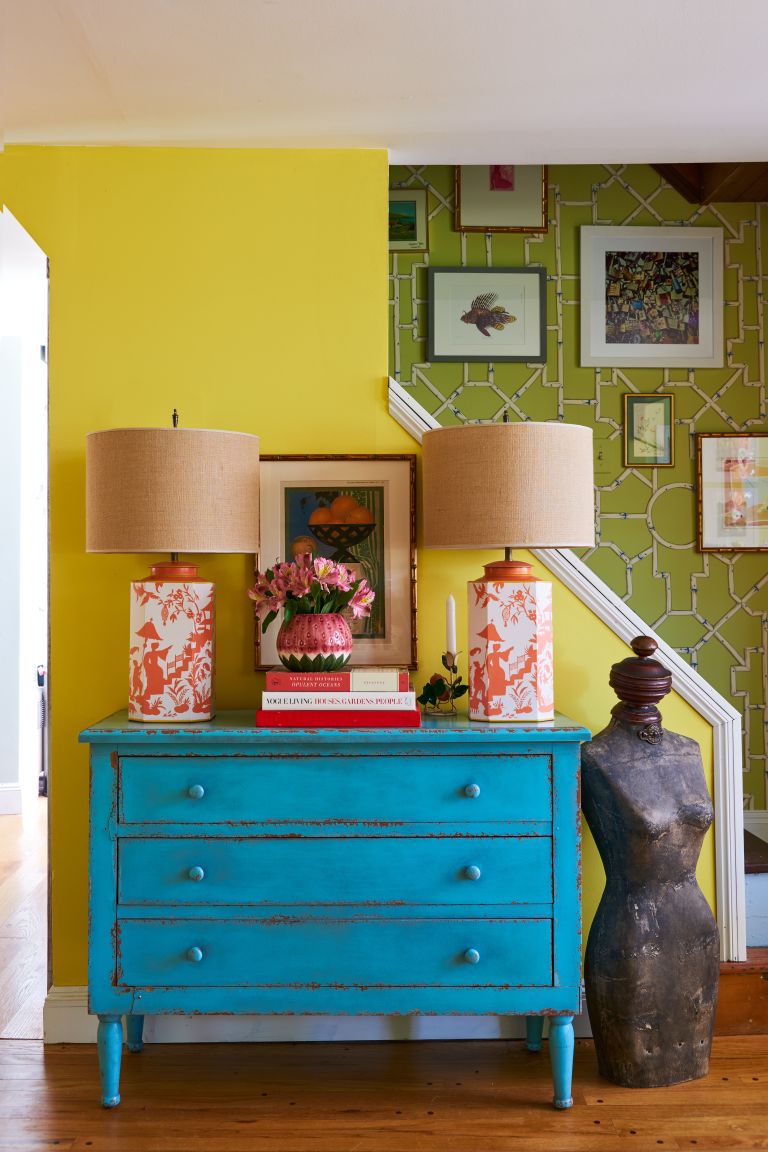 His 19th century colonial home that he shares with his husband is not his full-time home, Christian uses it as a getaway to escape the hustle and bustle of the big city. After he's done dressing Michelle Obama, Victoria Beckham, Sarah Jessica Parker, and Taylor Swift (just to name a few of his glamorous clients), winding down in the secluded nature bound home really comes in handy.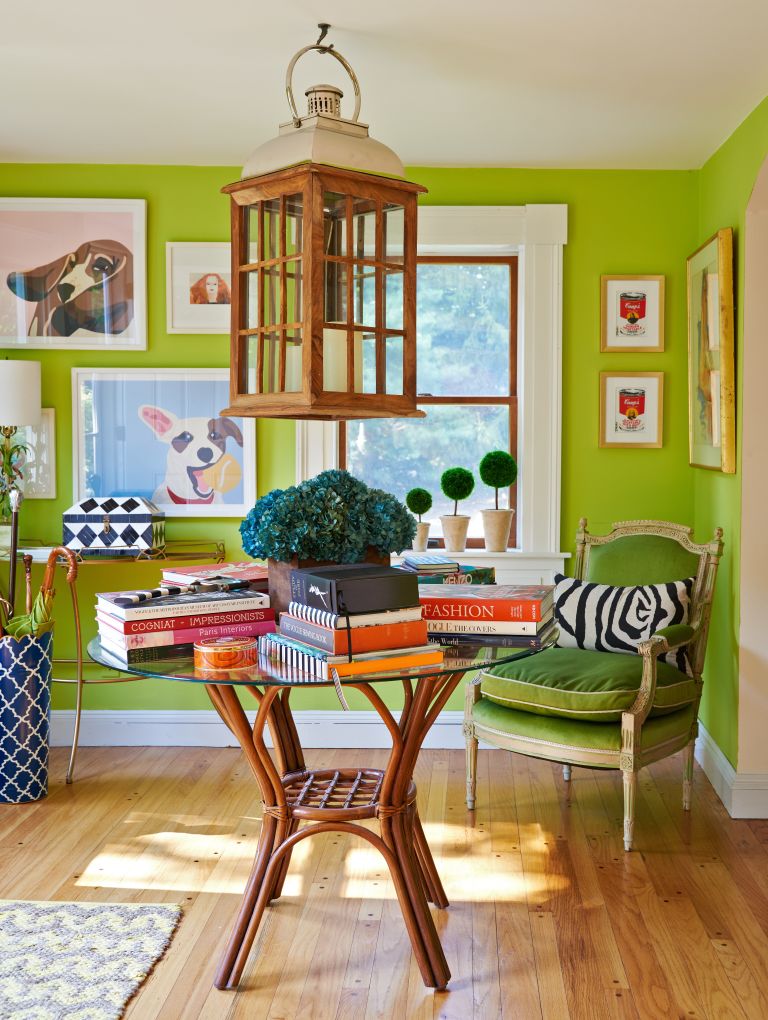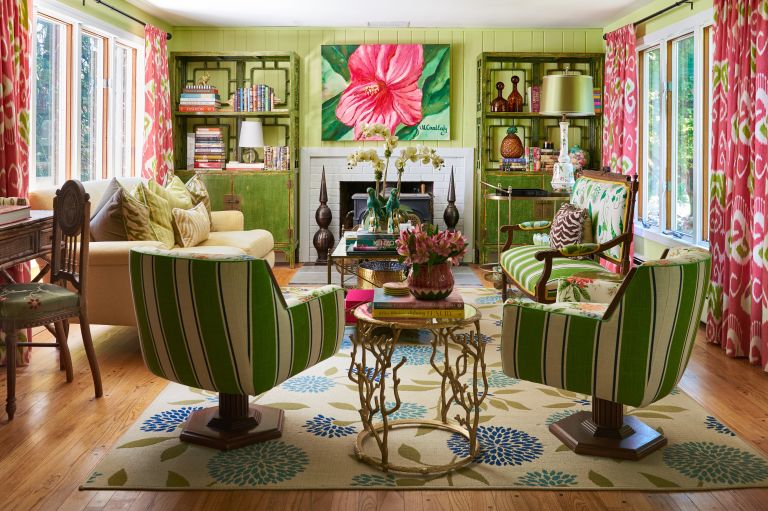 If you've ever taken a look at Christian's home collection in Bed Bath in Beyond, you will know that he has amazing style. A while back I purchased a leopard purse by Christian Siriano that was sold in Payless and boy was that the best bag I ever bought there! He has such an amazing sense of style, a good eye for color, and always manages to keep up with the latest trends.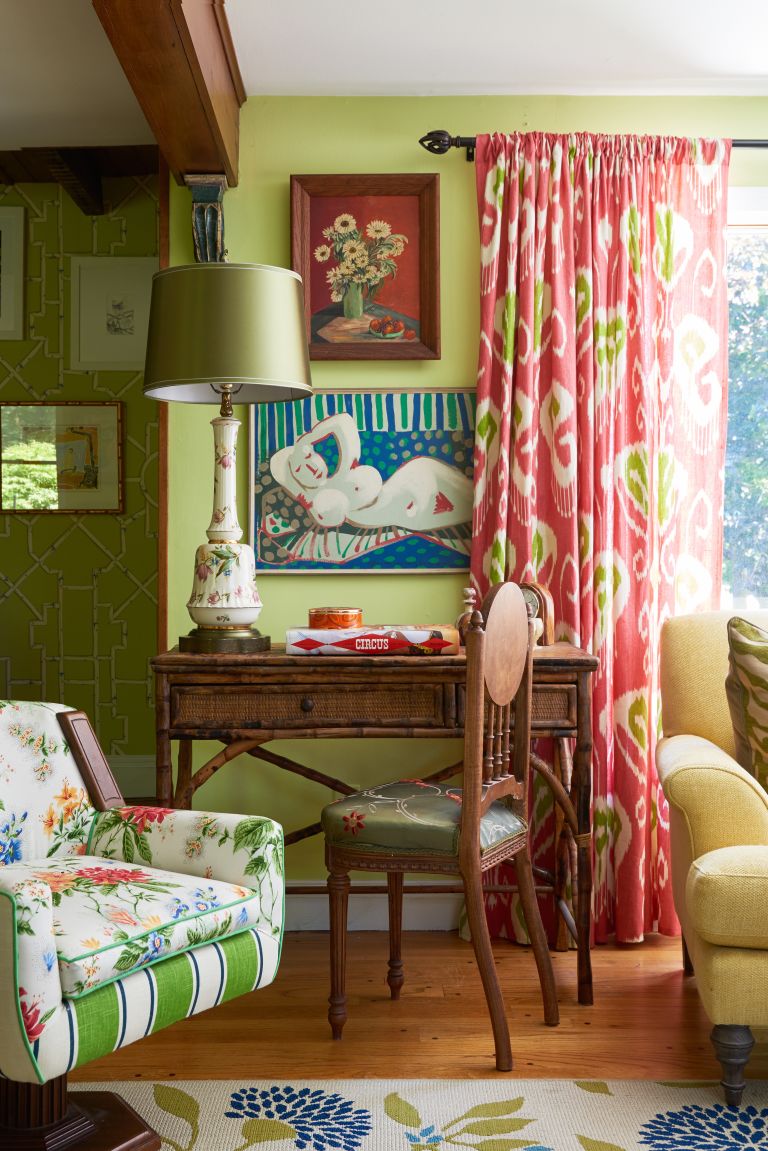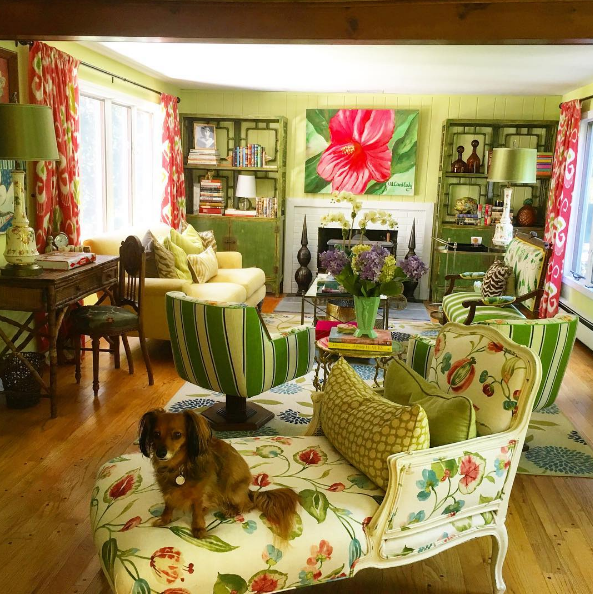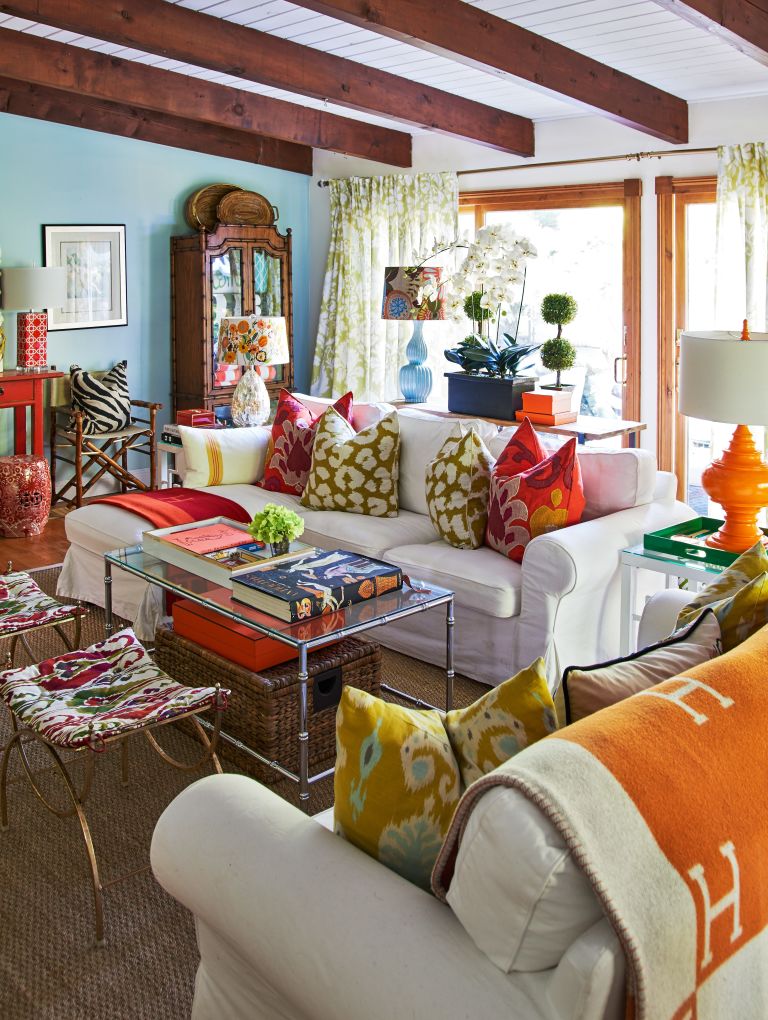 His country home's living room is so vibrant, fresh, and airy. I absolutely love the orange Hermes blanket, I have the black one at home and it makes such a wonderful statement piece.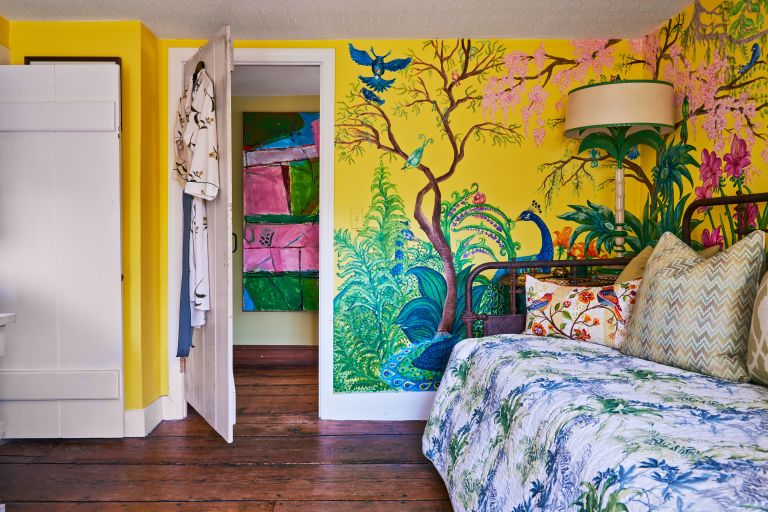 Another thing that is really trending is hand-painted wall murals. It doubles as artwork so there is no need to hang up any photos or painting. Christian had this mural hand painted by pal and artist, Anna Hafner.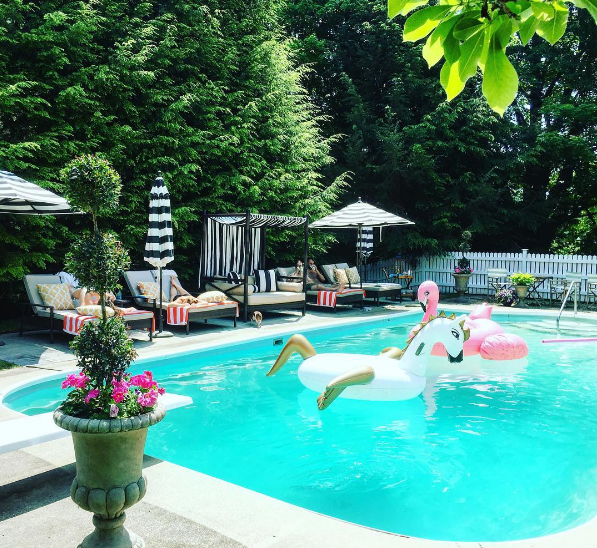 How beautiful is his pool area? Plus with all the fun pool floaties, who wouldn't want to be invited to one of his parties!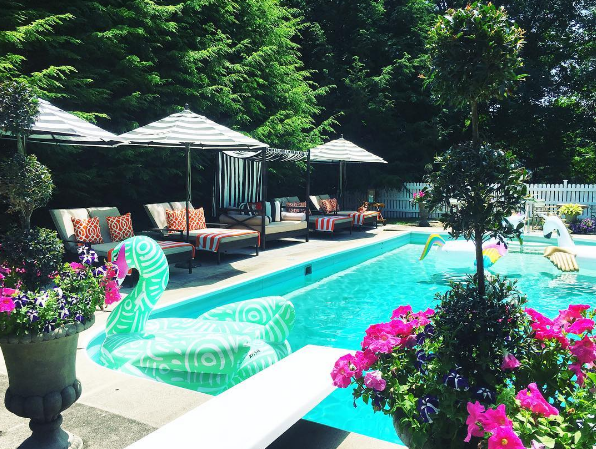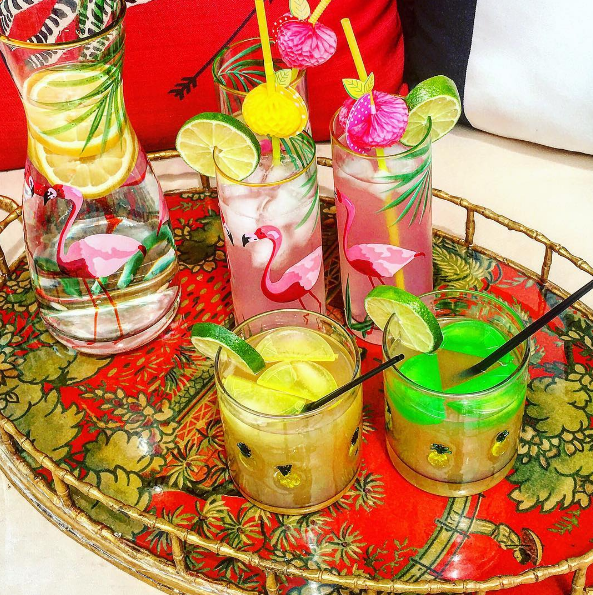 Even his drinks are glamorous, being held in a custom hand-made tray.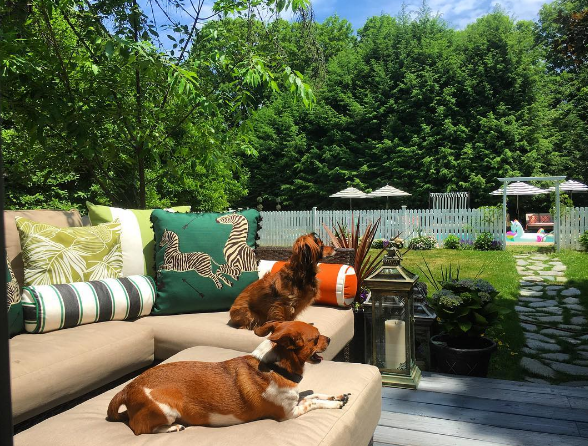 His two dogs know how to soak in the sun's rays and truly live a up-beat designer lifestyle. If I get a chance I will be featuring his next home tour showcasing his creative New York City apartment! Stay tuned…
All Photos From House Beautiful and Christian Siriano's Instagram