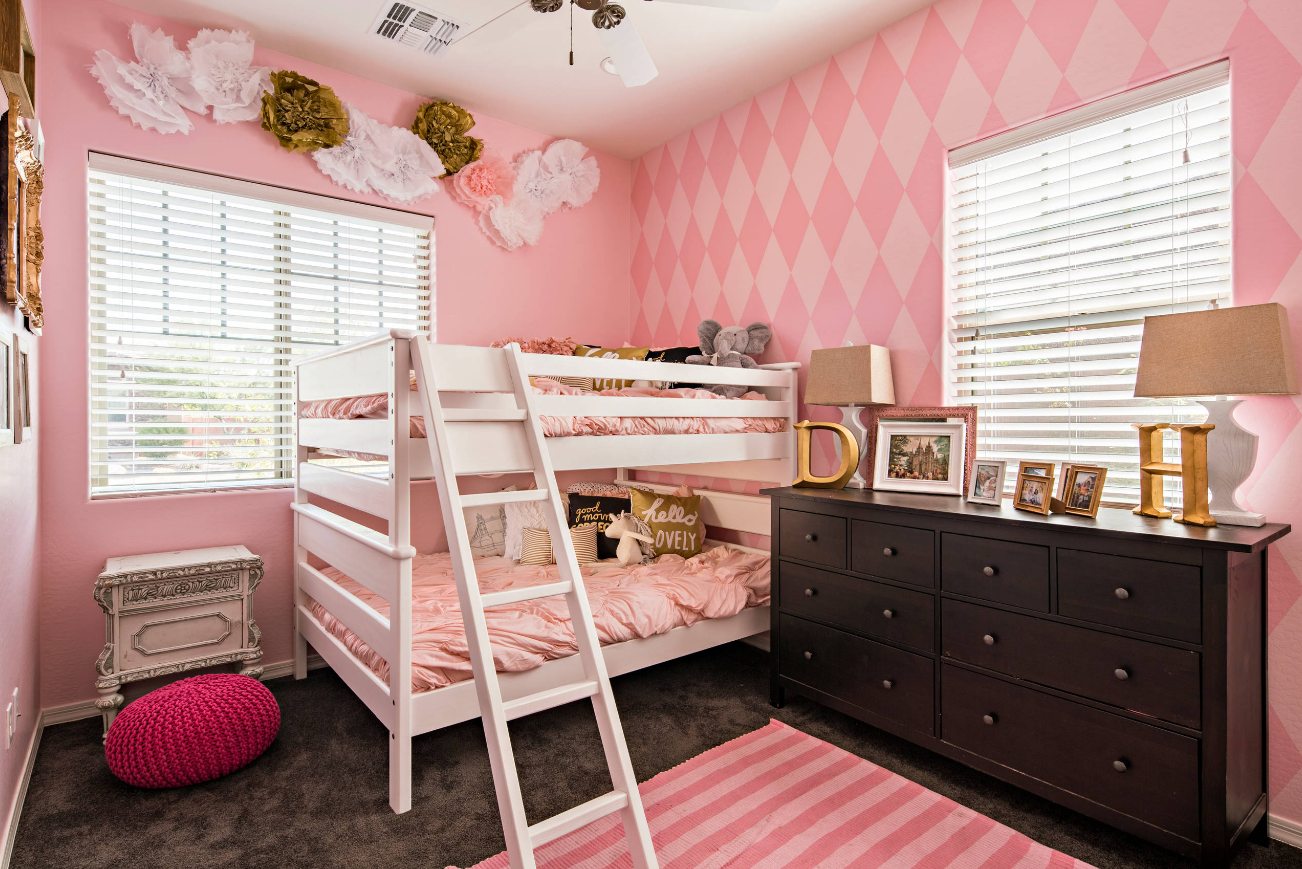 Photo: A Finer Touch Construction LLC
Decorating a child's room can be tricky, especially if you want to avoid the junky look and keep up with the latest trends. You can easily transform you child's room into their very own kingdom, with the use of furniture, rugs, wallpaper and curtains.
We're sharing some great ideas that your kids will love, plus they can all be adopted into any theme you wish!
* Tips:
While our ideas may not be perfect for your children, you need to take into account what your child enjoys. Your little girl may not be a big fan of princesses and horses, so they wouldn't like their room painting all pink. Your little boy may not like motorbikes and cars, so they might not appreciate posters plastered all over their room. Make sure to talk to your child first and find out what they like.
The age of your child is equally important, whether they are a girl, or a boy, and whether they are a teen or a toddler. Little children have different tastes to teenage children, so make sure you acknowledge this before decorating their bedroom or playroom.
Choose The Right Flooring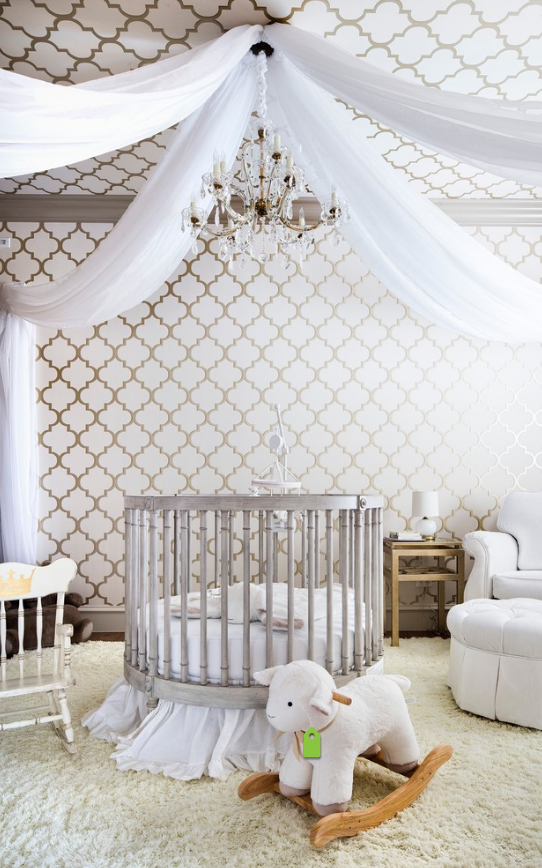 Photo: Wright Interiors, Allied ASID
With children, wooden floor is amazing. Not only can it complement other colours perfectly, it is neutral and not too heavy on the eyes. You can use any type of children's rug with wooden flooring, and it will look great. Many rugs can also act as a play mat, meaning a comfortable surface for your child to play on. Children often love soft, cuddly items, so a large, plush rug in their bedroom or nursery is a great idea.
Decorate Your Walls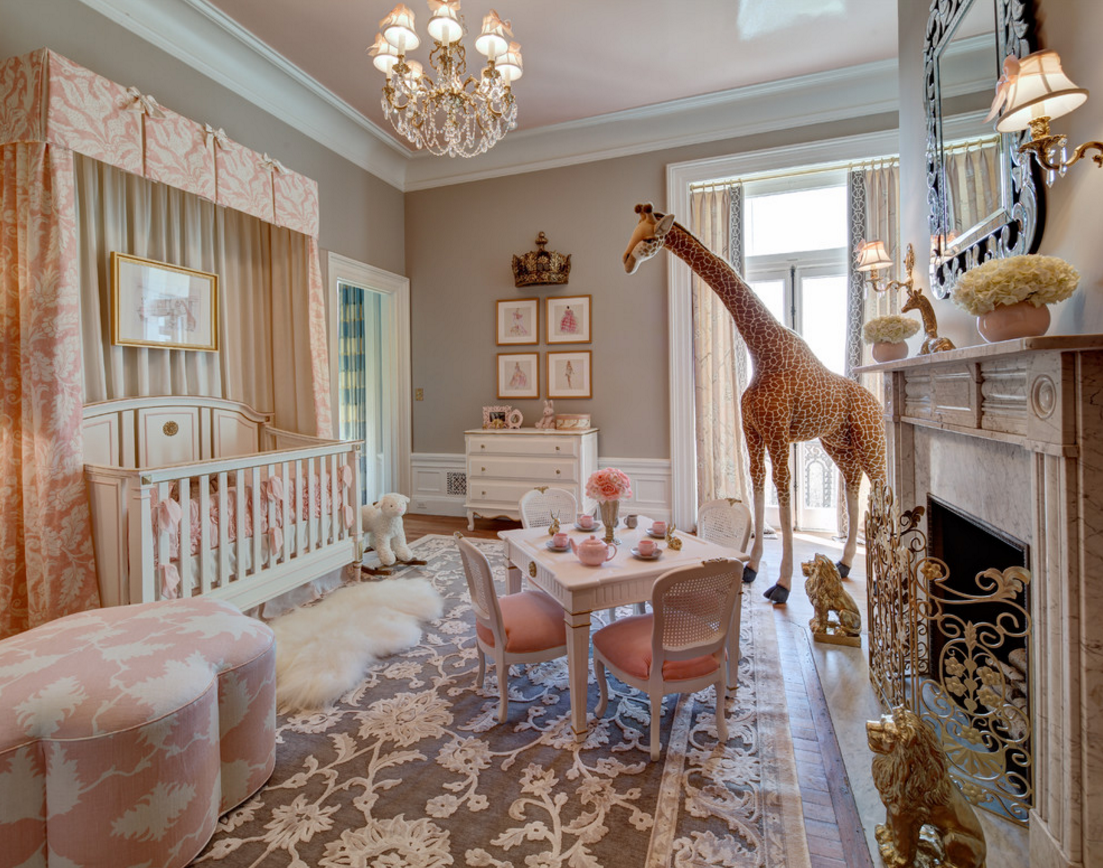 Photo: Kristin Ashley Interiors
You can either wallpaper your child's room, or paint it – this all depends on what they want. If they love patterned paper or a wall mural with their favourite cartoon characters featured, you'll have to use wallpaper. If they would prefer a solid coloured wall in their favourite hue, then it's time to get the paintbrushes out! You can also use their children rugs to complement the walls, as well as adding artwork and wall decor if you wish!
Choose the Same Color Furniture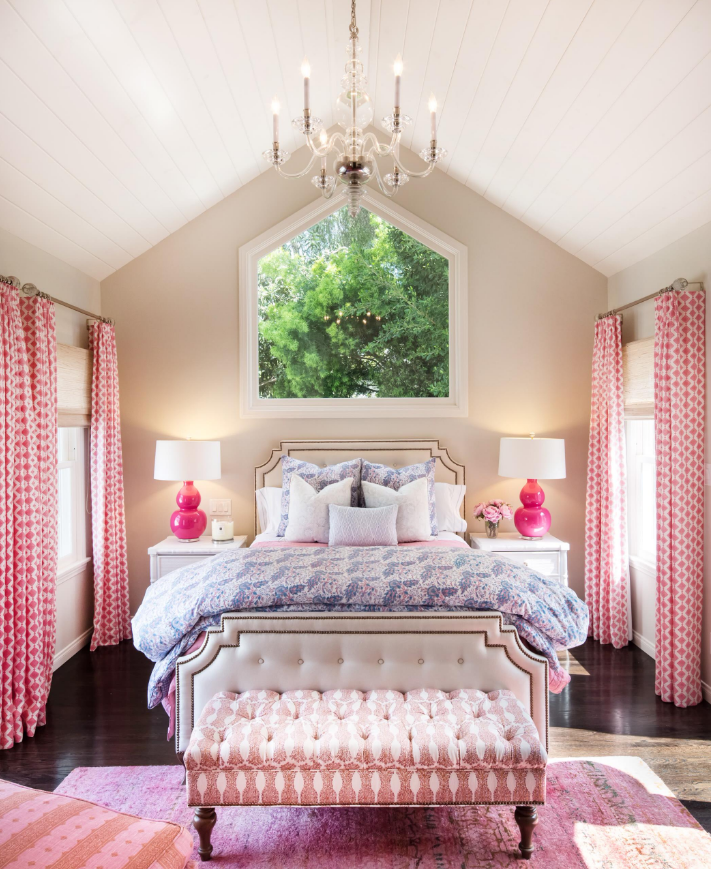 Photo: Bennet Lerner Interiors
Furniture ideally all needs to be the same style and colour. This makes the room look more symmetrical and less busy. There are tons of great deals at stores like WALMART, IKEA, or Furniture.com that carry kid's furniture at low prices. We recommend using white furniture, as not only will desks, bedside tables and bedframes all be wiped clean, but also white can easily work well with any color scheme.
Create a Fun Environment With Misc Decorations
Any bedroom looks empty without a bit of your personality in it. Use some photo frames or bobble-heads of your favourite characters to spice up your room, and make sure everybody knows it's yours! If you love Disney, consider adding some Disney posters or artwork on the walls! Go wild, your room needs to be fun!
Choose a Functional Furniture Arrangement
This all depends on how large your child's room is; we recommend making sure it is functional while still being aesthetically pleasing. This means that their TV can be viewed from bed, and that the light switch can still be accessed. If it is a small room, consider placing the bed parallel to the wall in the corner, with a desk at the end of the bed. They can even sit on the edge of their bed while at the desk if need be! A bedside table naturally needs to be next to the bed, but other than that – the rest is up to personal preference.