South Carolina Home Tour: Take a Rare Glimpse Into This Italian Inspired Waterfront Villa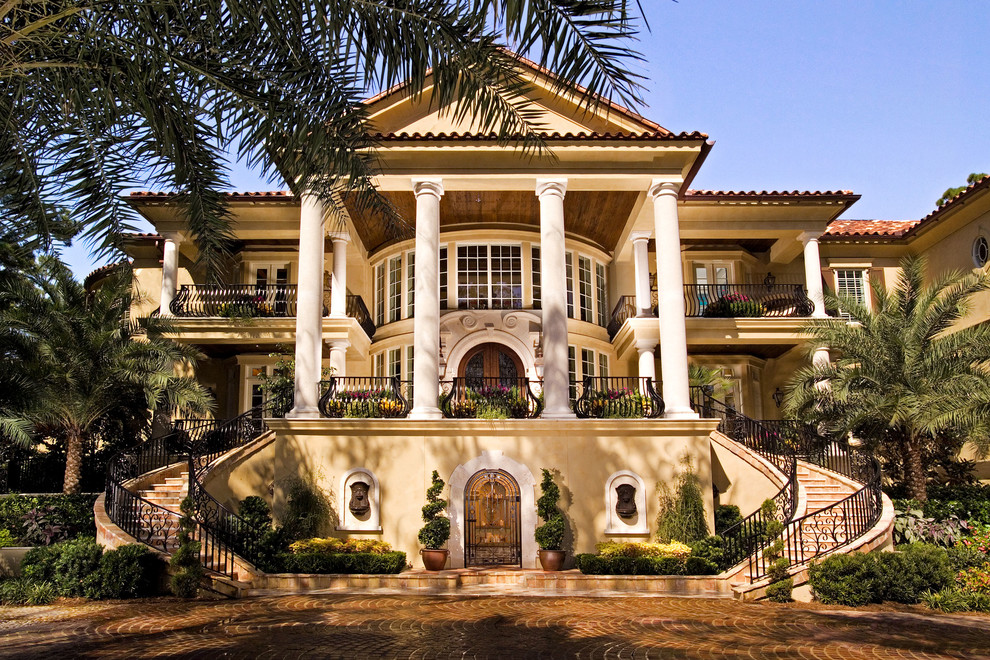 An expansive South Carolina mansion brings Italian architecture, and décor into the heart of Hilton Head Island.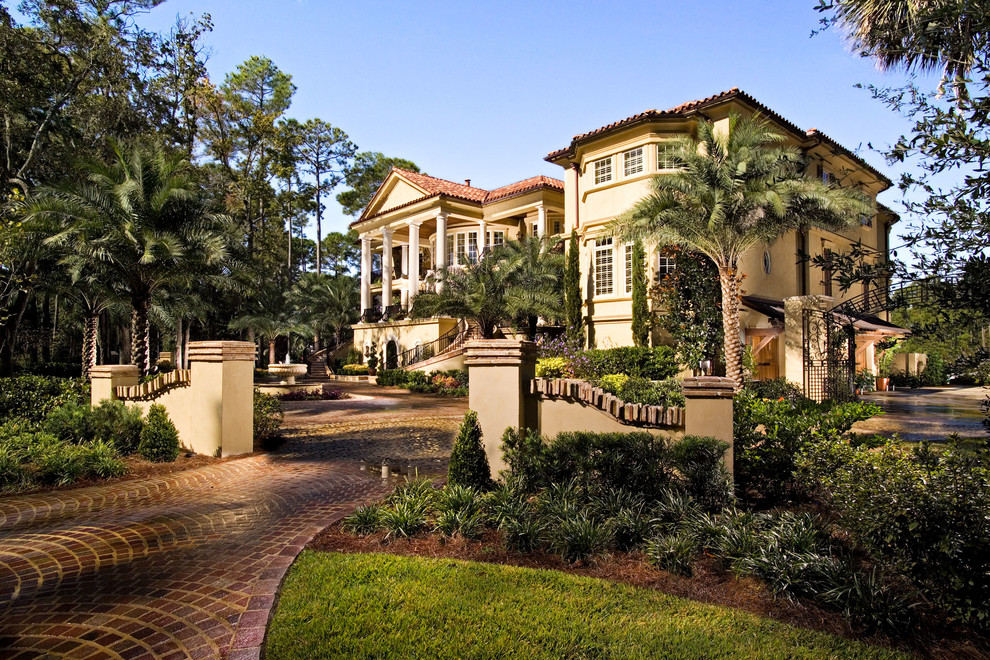 Let's warm things up a bit with a surprise home tour feature of this massive Italian inspired villa on Hilton Head Island, South Carolina. Talk about a dream home and a lifelong vacation – this beautiful estate has everything you need and so much more!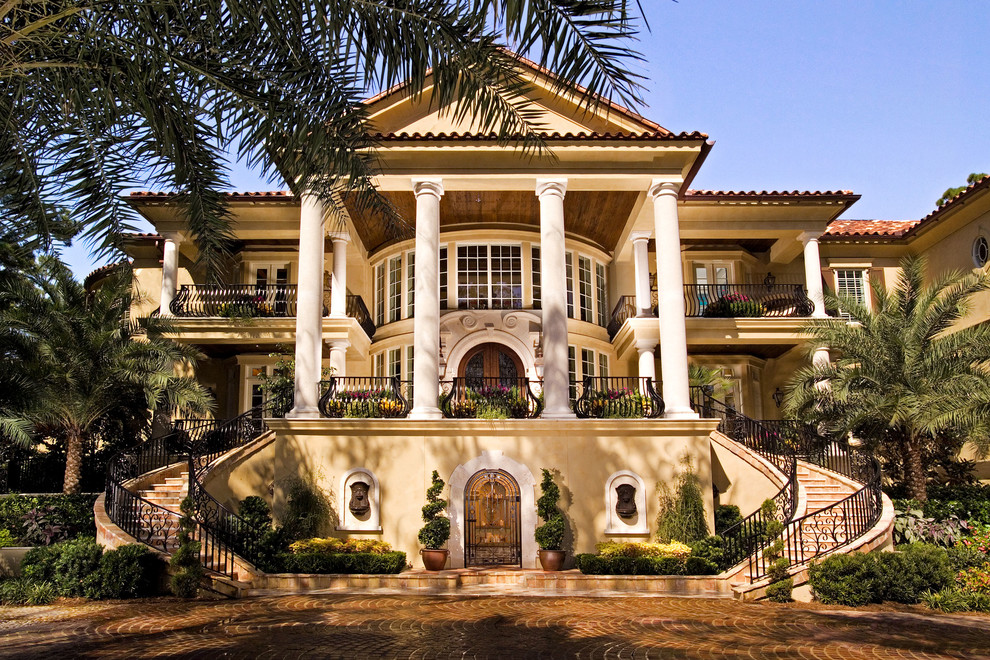 The home was designed by Denise Stringer who took inspiration from the Almalfi Coast, a sunny coastline along the southern edge of Italy's Sorrentine Peninsula.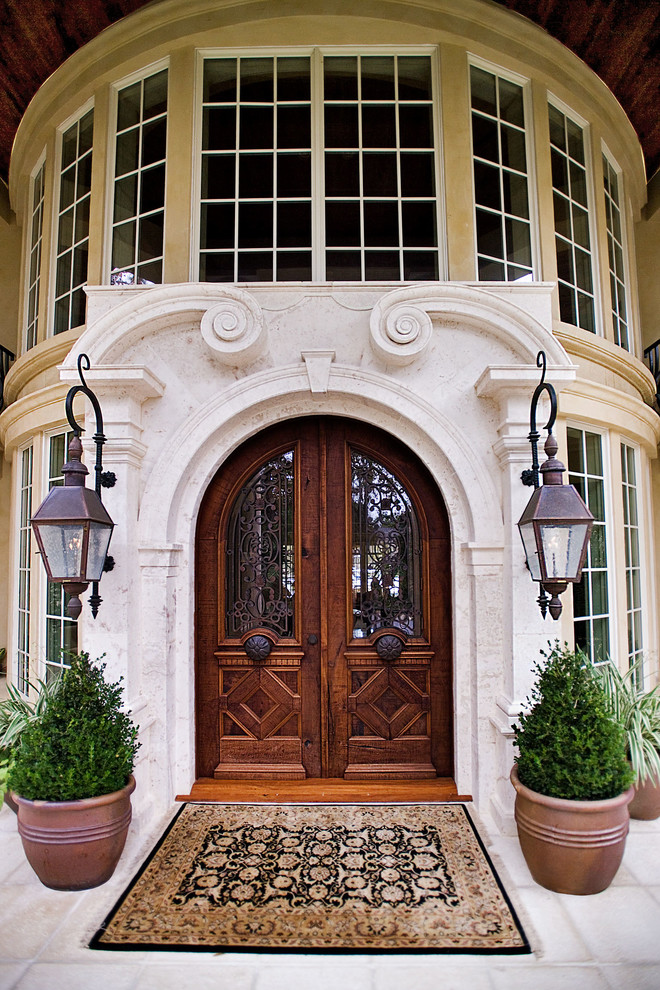 Now this home (or should we rather say estate!) isn't something ordinary, the relaxed exteriors bring you way back to Italy's leisurely slow paced lifestyle of warm weather, great food, good company, and beautiful scenery!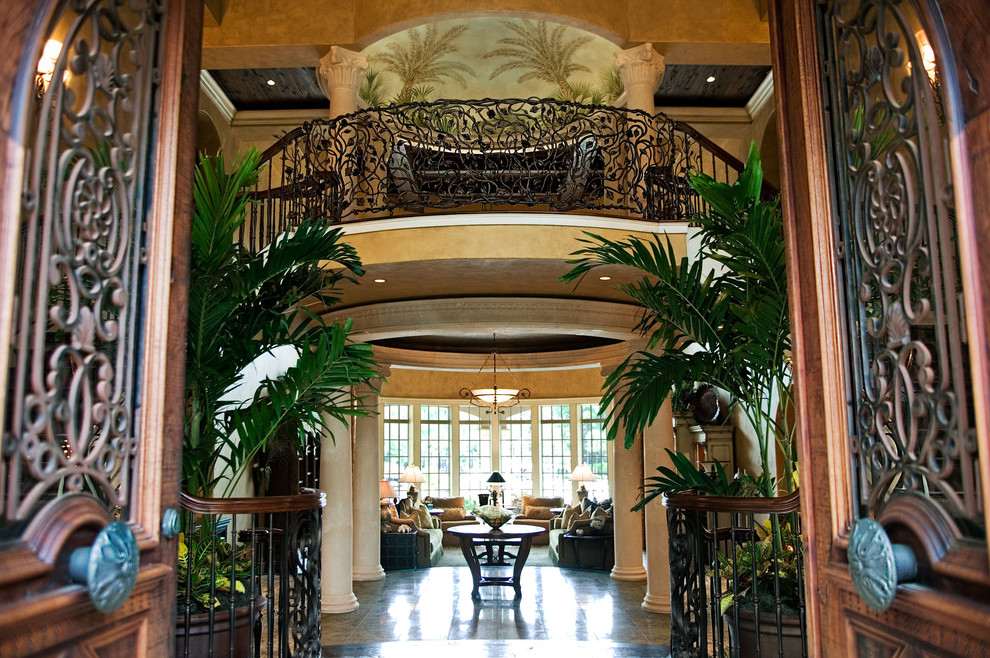 Step inside and you're guaranteed to be wowed. The entrance is downright impressive and so welcoming! The wrought iron railings are custom made to look like vines and to further mimic a traditional, Italian style home. Talk about clever details!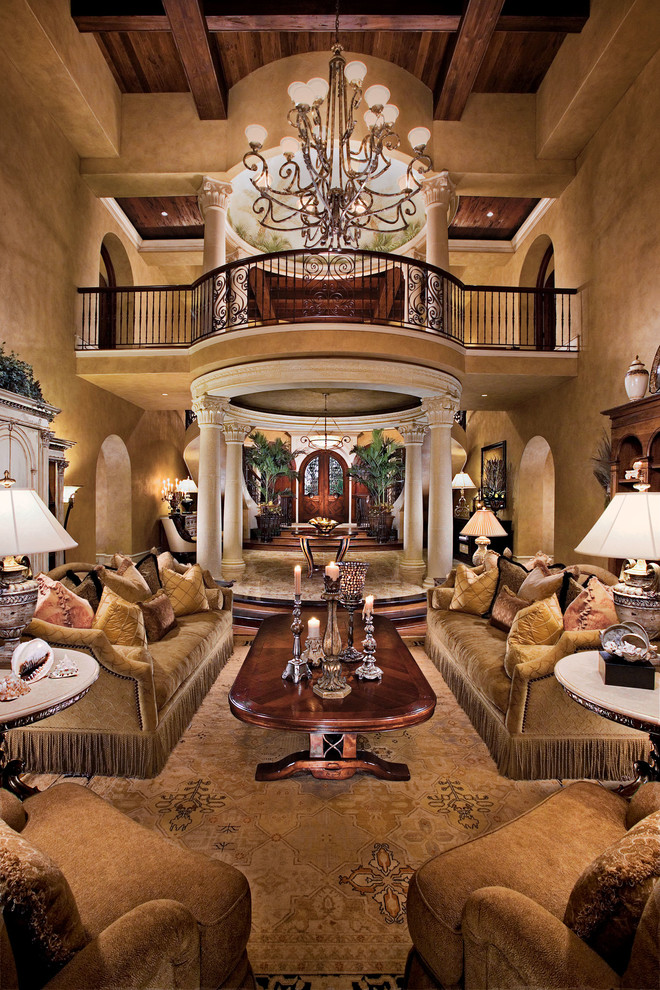 In the living room, the high ceilings and open-to-below feature make the space airy and full of light. Another great staple of good architecture in hot weather, the higher ceilings the better and the cooler your home will be. Etched granite floors and carved stone columns tie the whole look together making it look impressive and built-to-last.
Throughout the whole home, you will notice that most is designed using earthy, natural tones. No fuchsia eye-popping hues in this home! The designer did an amazing job mimicking a Italian country style home that looks like the perfect place to raise a big family. Almost all of the walls have a faux stucco finish, which makes the walls look a little rustic and rugged, a staple element in Tuscan homes.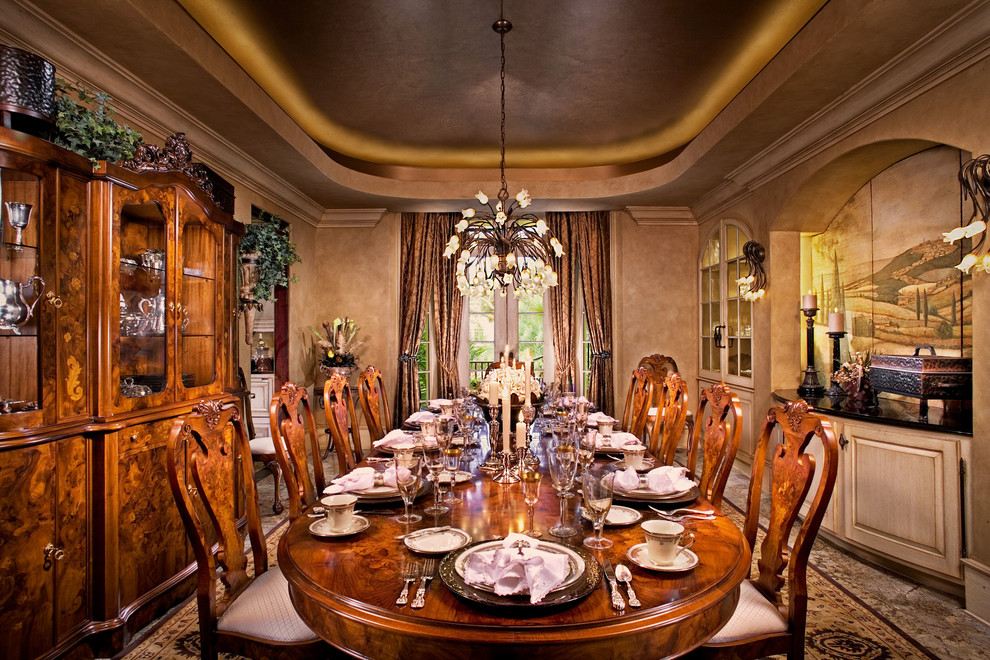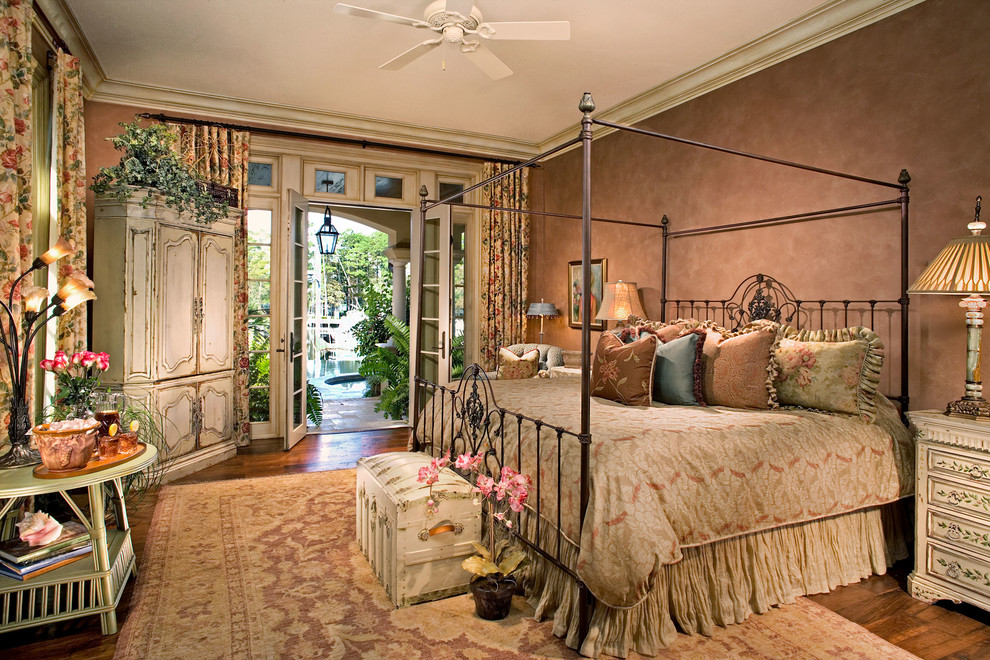 The first floor bedroom calls for a magical design moment – romantic country chic furniture mixed in with rustic Mediterranean walls and flooring. This ingenious design gets the best of both worlds and really makes an artfully tailored guest room.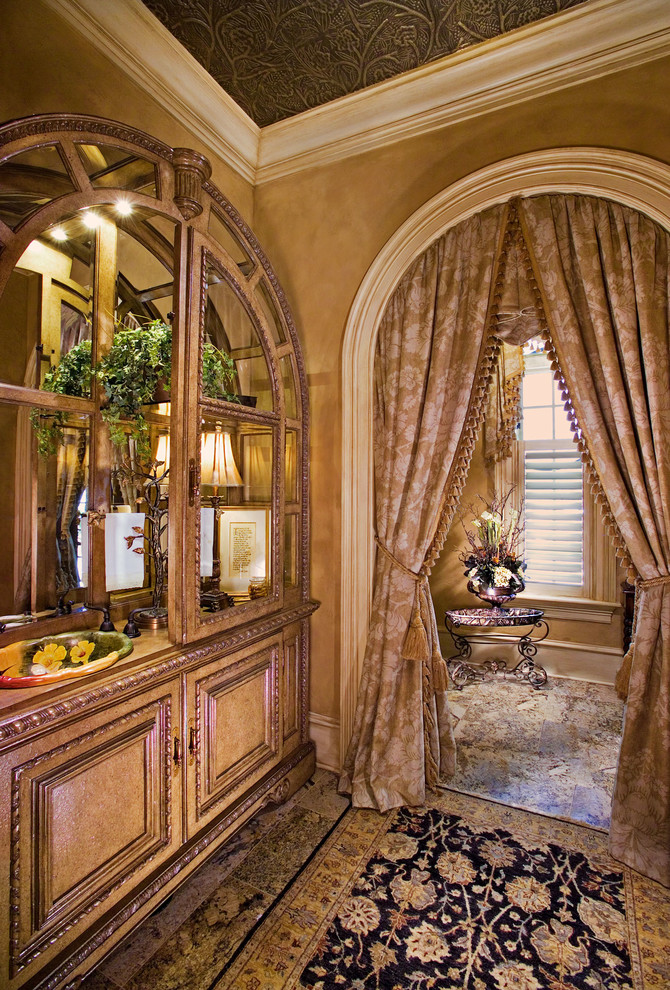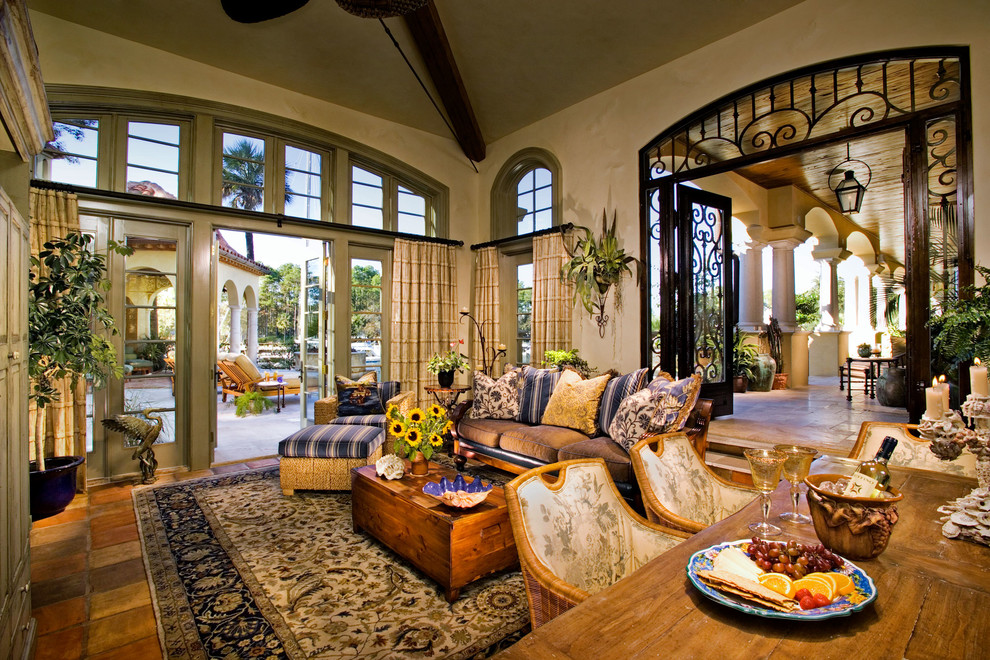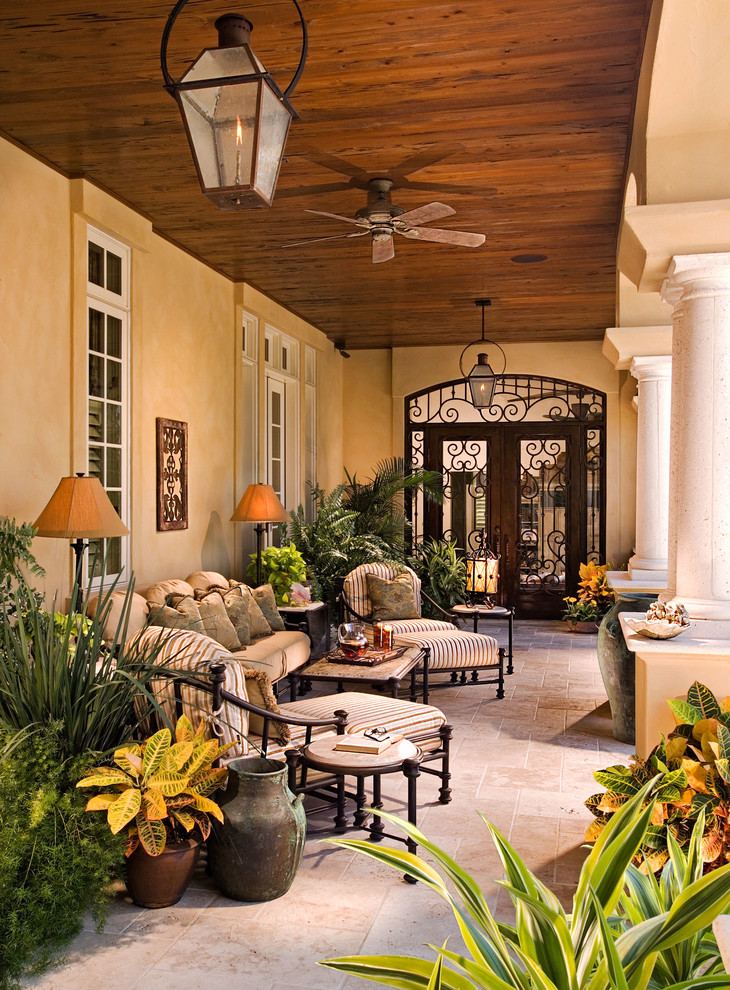 The culture and style of living in the Mediterranean calls for a lot of dining alfresco, and enjoying the outdoors as much as possible. Designer Denise Stringer made sure to make this point by arranging a lot of outdoor spaces for lounging, relaxing, eating, get togethers, and simply enjoying the fabulous Southern Carolina surroundings!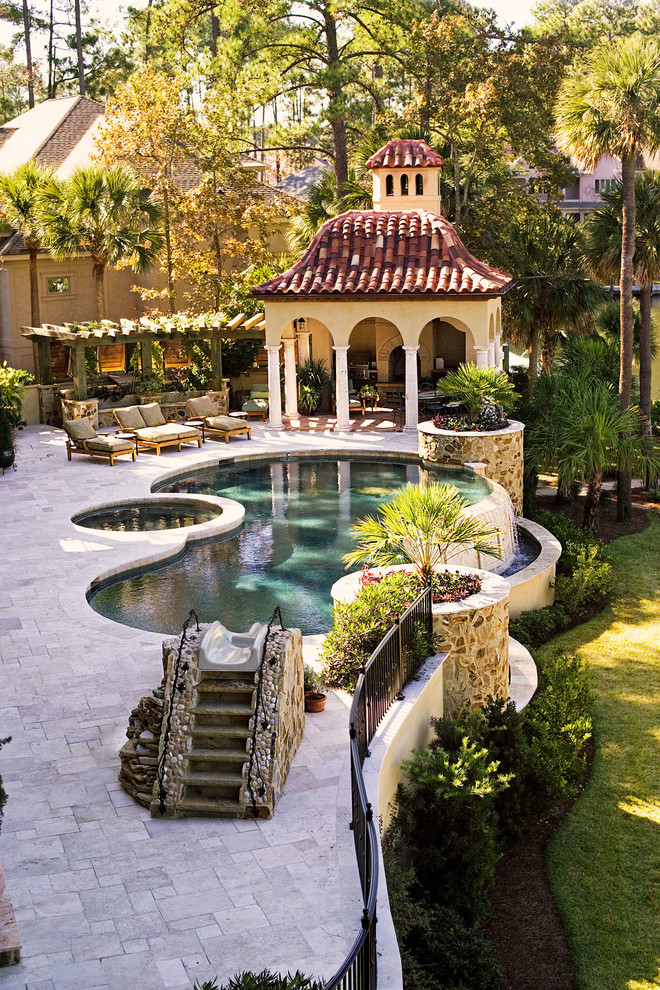 This is without a doubt a hot property! What makes it even better is the little touches that bring it from bland to a stunner! Simple projects such as luxury landscaping which is super important to homeowners or buyers, a new front door, even adding intricate moldings to windows are some things that really improve your curb appeal.
When we say imagine your dream home, I think we've got it right on the bullet! Stay tuned for our next home tour on
Leyla Milani's diva-like mansion in Newport Coast, California!