ENTER TO WIN – Summertime Giveaway From LA Furniture Store!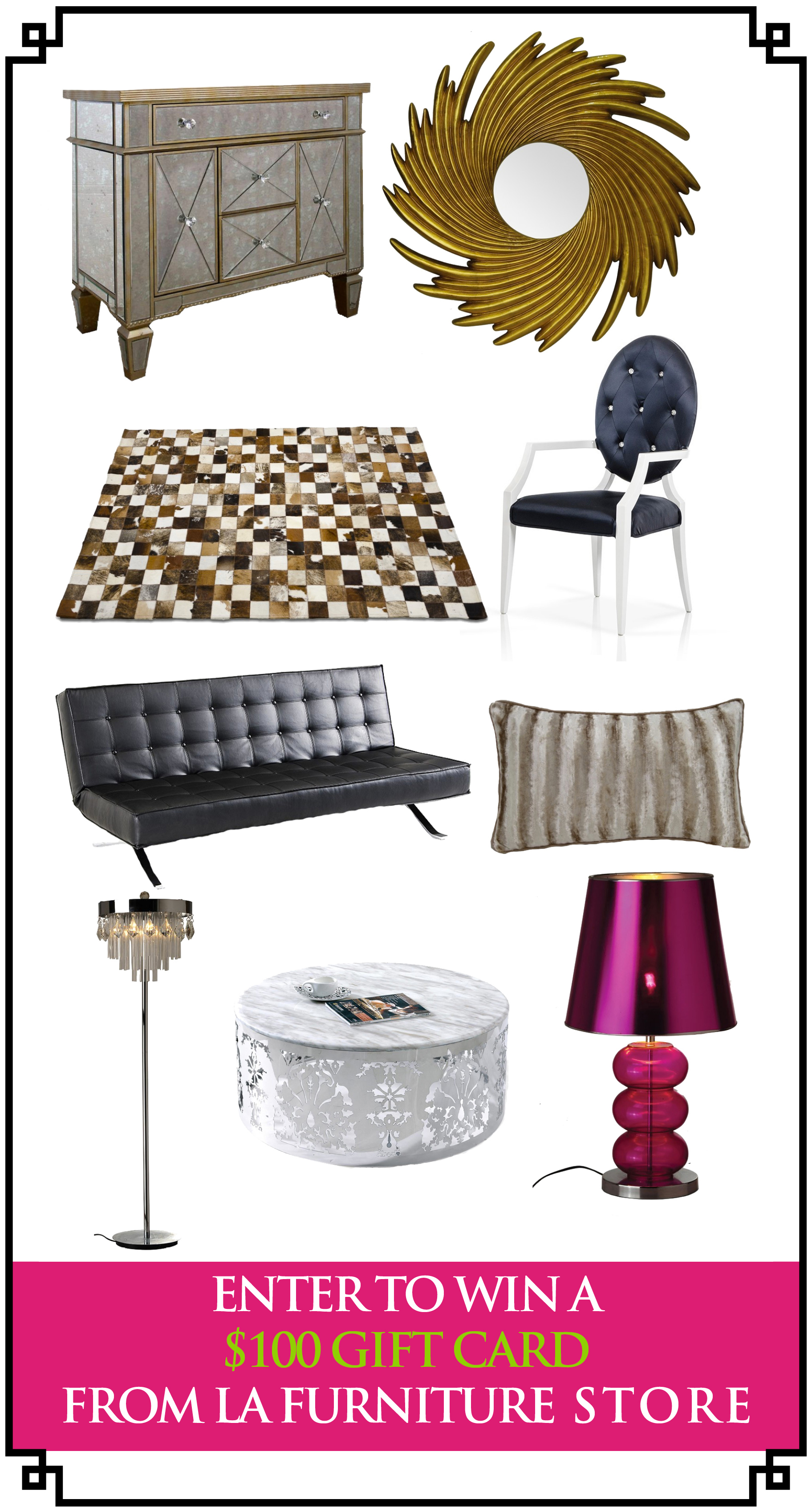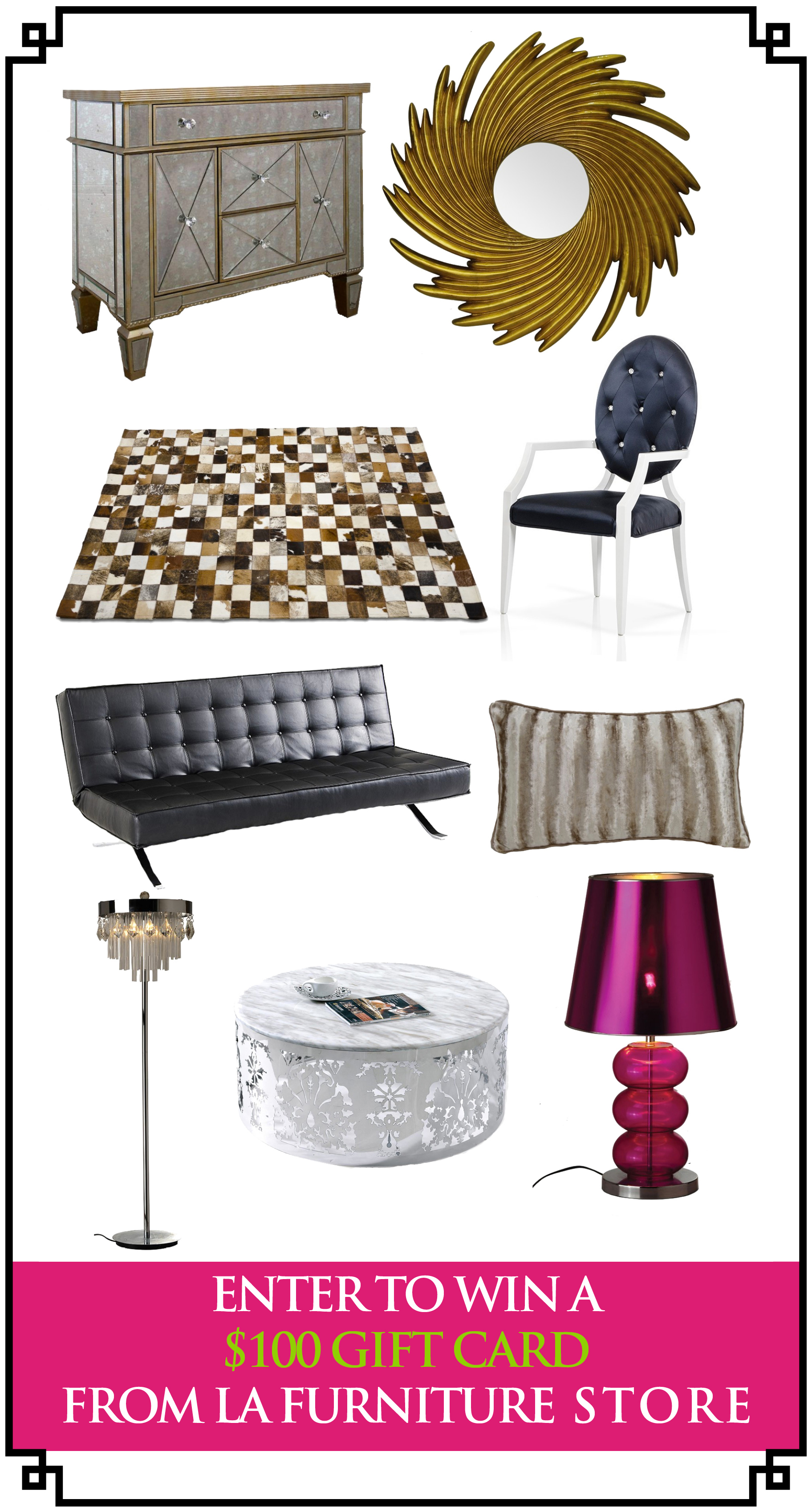 What's a better way to celebrate the end of summer than with free stuff! This month, I've partnered with fabulous furniture and home décor shop, LA Furniture. It's been one of the highlights of my summer having the chance to work with them and offer all of you an amazing chance to with a $100 gift card from their shop!
If you like modern Italian, traditional, or even French inspired furniture – LA Furniture has really got it all! They have a wide variety of sofas, coffee tables, bedroom sets and décor accessories in a big selection of different decorative styles. My favorites are the Harmon transitional mirrored buffet, the crocodile embossed Glam dresser, and this gorgeous velvet upholstered Lounge Sofa in decor's color of the year – purple!
The $100 gift card can save you A LOT of money, and depending on what you purchase you can get it close to nothing – what a fab way to get a great deal near the end of the summer!
* To enter – simply click here to 'Like' and 'share' this post on Facebook and we'll choose the winner on Friday!
Below are pics of a few gorgeous spaces that are quite similar to LA Furniture's style and selection of furniture. Draw some inspiration from them and keep in mind that the key to great style is by mixing old with new! Buy a few selected pieces and use what you already have – a lick of fresh paint or a new upholstering job can work miracles to your existing furniture! Take a look at these gorge spaces and don't forget to 'like' our post of Facebook!