Bedroom Makeover: 3 Fun Accessories Every Kid's Room Needs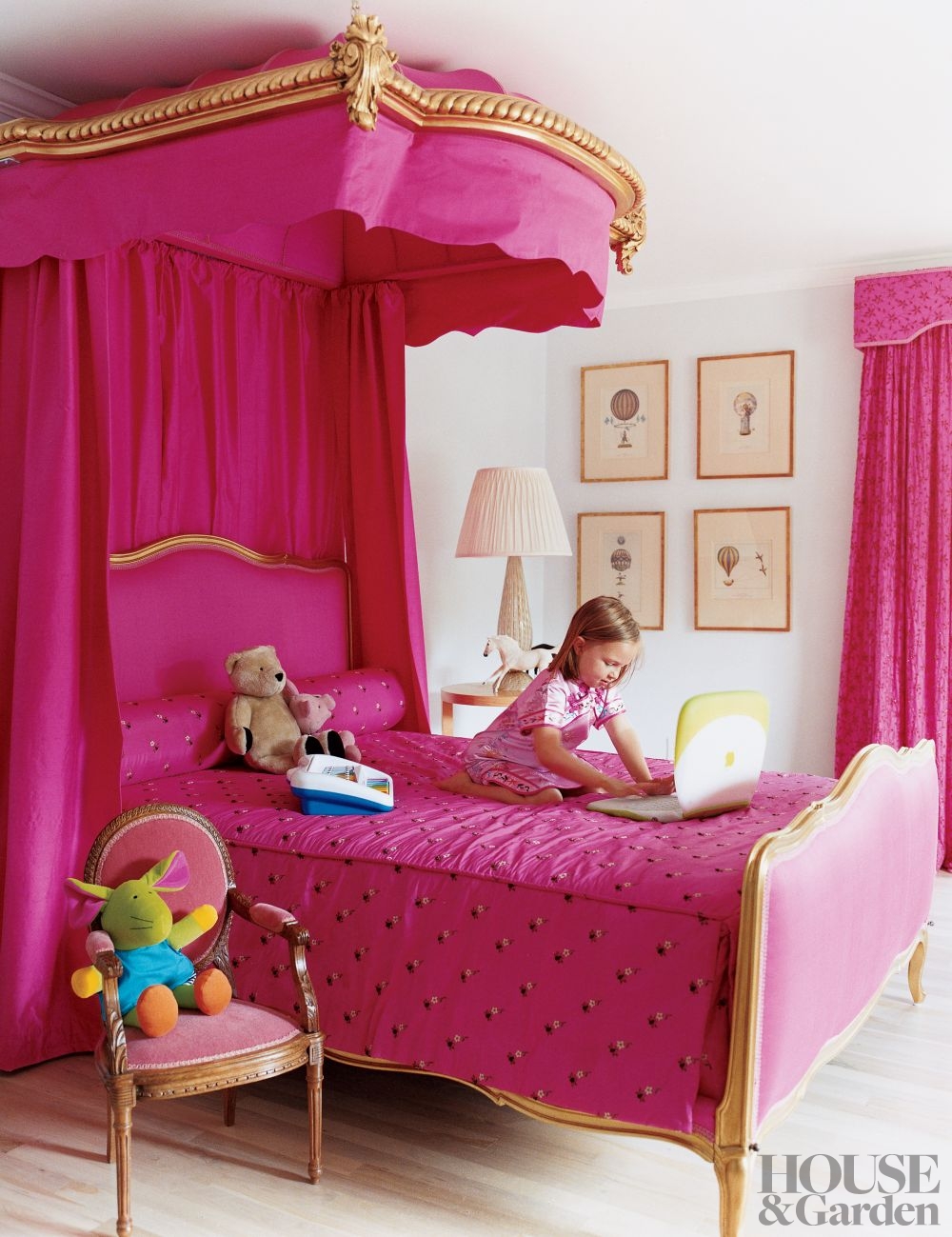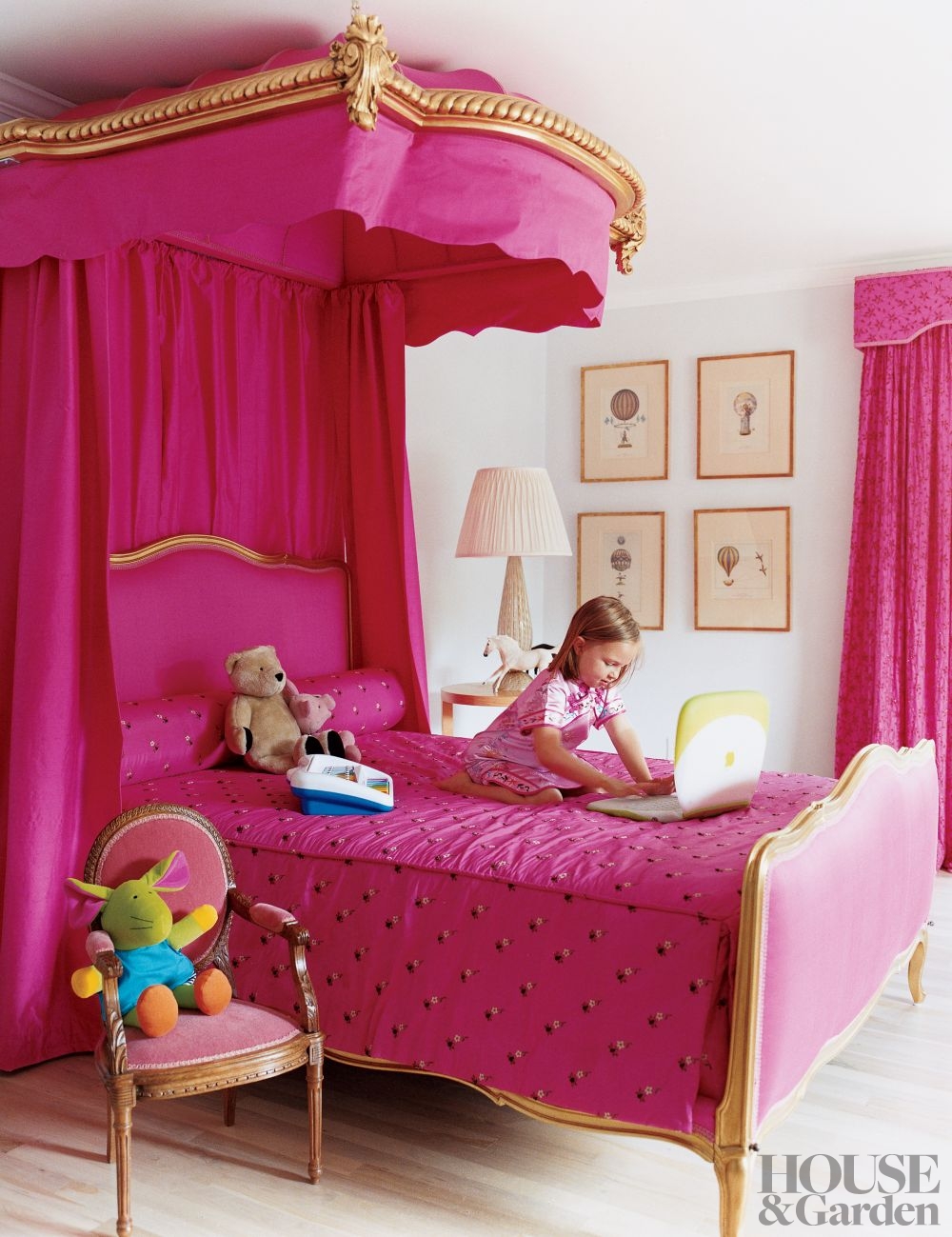 Designing your kid's bedroom can be a little tricky considering they will out grow any kid-themed decor before you know it! You don't need to splash out on luxury furniture or life-time investment pieces, with a few key accessories you can have your kid's bedroom looking modern and stylish all while keeping within your budget. Check out some of our favourite, affordable accessories:
Make Your Own Headboard
A headboard is the perfect accessory that will never get old and always look great no matter how old your kids are. Tufted headboards are my favourite, and they can be easily made at home on a low budget with minimal woodworking skills. A tufted headboard DIY is a project you can create over the weekend and a great way to get your kids involved choosing the fabrics, trim, and buttons! When creating your own décor accessories and furniture, what I love the most is that all your doors are open to create the picture-perfect customized piece you imagined from the start.  Wouldn't a lovely plush purple velvet headboard look perfect with those diamond encrusted buttons you've always dreamed about?!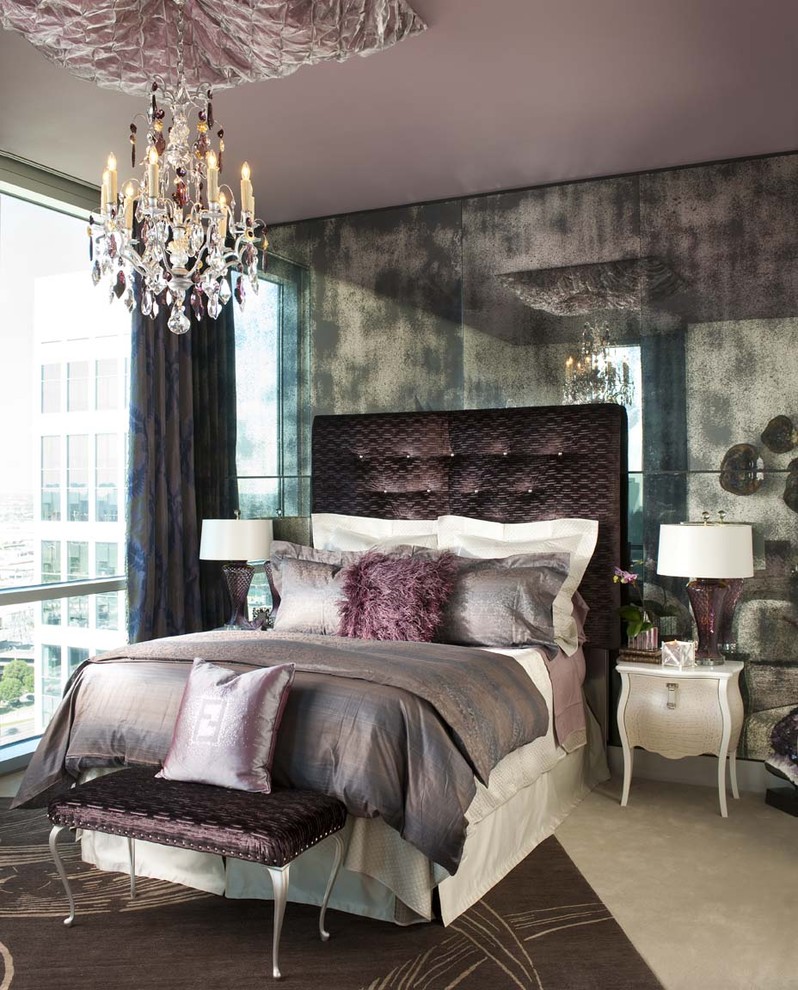 RSVP Design Services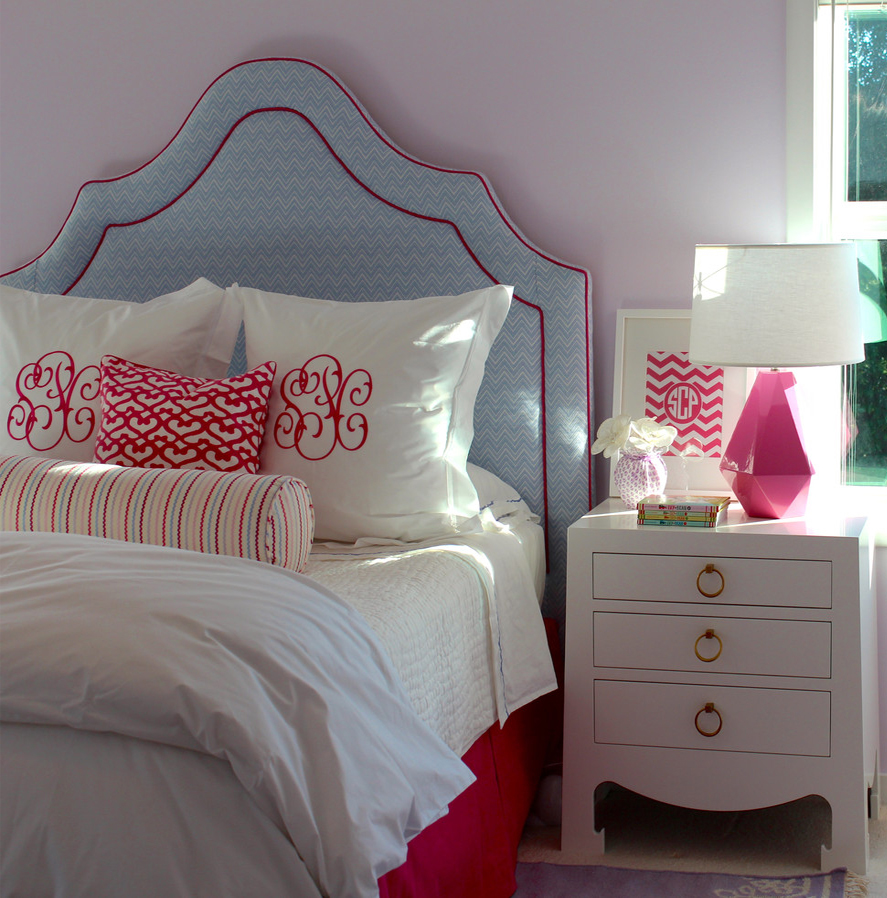 Julie Rootes Interiors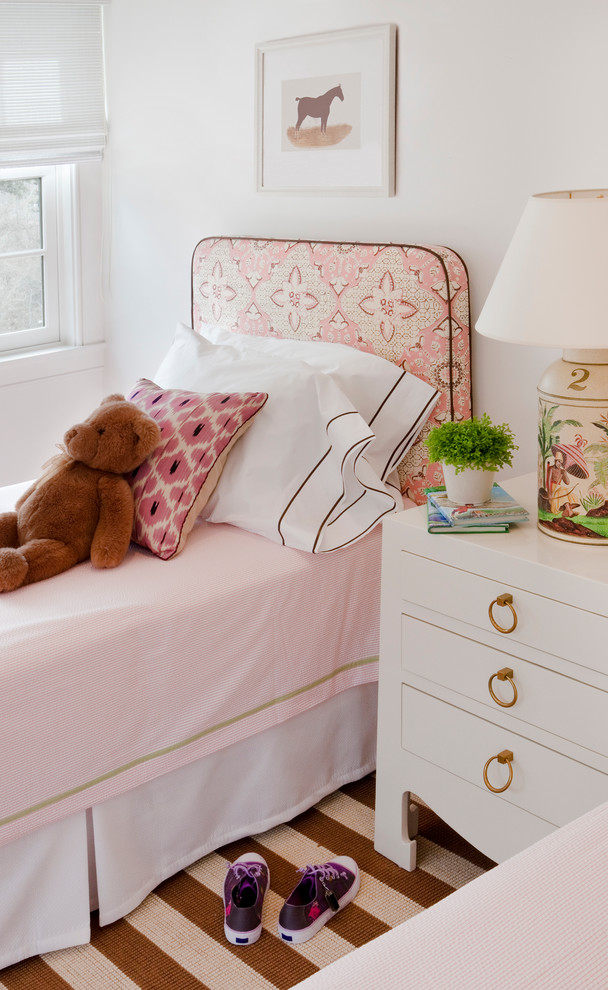 Laura Wilberding Interiors
Roll Out a Bright New Rug
A cheap and quick way to add a splash of colour into your kid's bedroom is with a cheerful rug. I love rolling out a brightly colored rug and watching it work miracles to a dull, washed out room. One of my fave places to shop at is Inhouse Rugs which is loaded with bright, patterned designs that not only add life into a room, but also protect your flooring.
A kid's bedroom is great for entertaining your kids and their friends, but with a lot of people going in and out, you need to make sure your floor it protected. Kids can be messy and destructive, so you want to ensure your flooring is covered, especially hardwood that is prone to scratches and stains. Investing in an expensive rug is also a no-no; it will be stained before you know it! Scourge the clearance sections like at Inhouse Rugs and you won't have to worry about marks, stains or any spills as a cheap rug is easily replaced.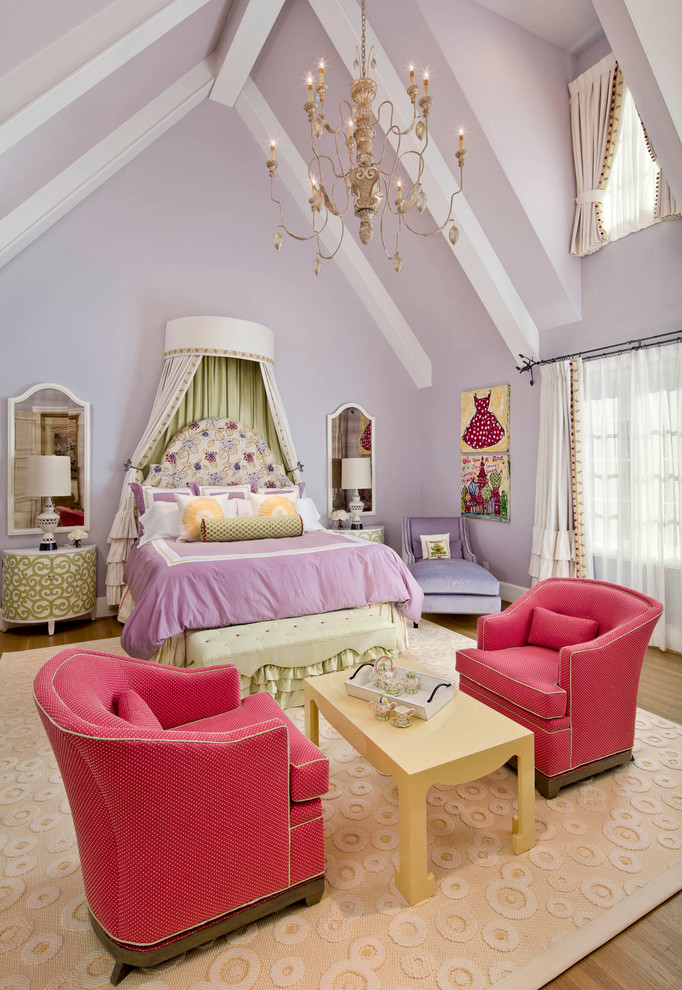 Platinum Series Homes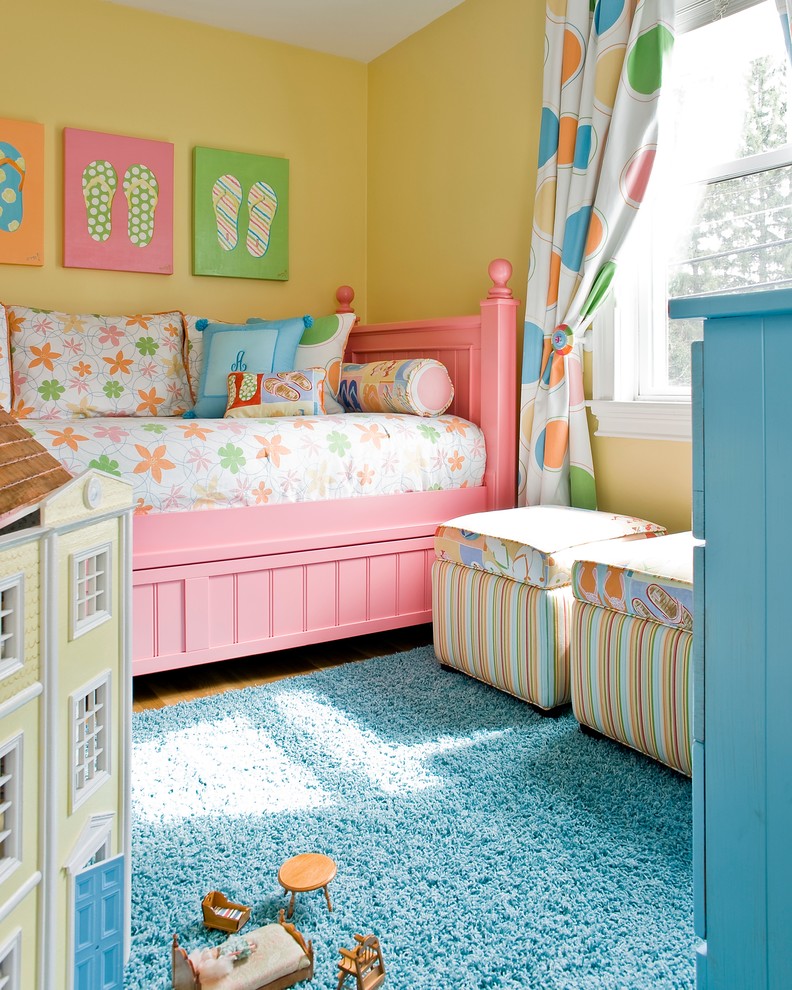 Kristin Drohan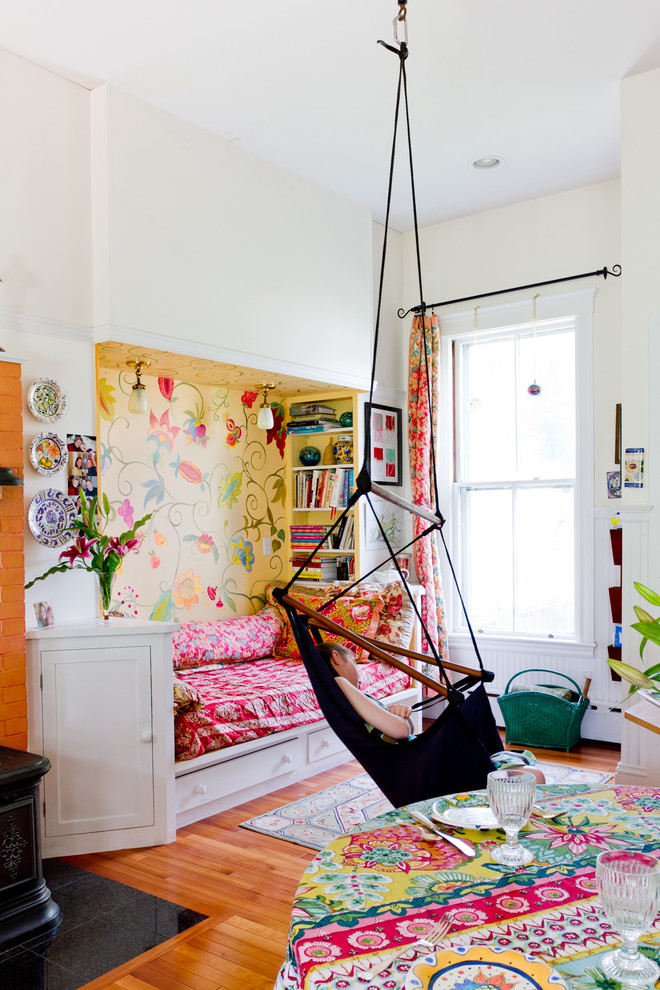 Rikki Snyder
Spice up Your Lighting
A pretty chandelier is the ideal way to add more light to your kid's bedroom, as well as create a quirky, and magical atmosphere to the room. Try hanging up a small chandelier full of dangling beads to better reflect light throughout the room as well as give a fairy tell type of ambiance. You can also try retro, novelty mood lights like those from Men Kind, for a gaming-type light fixture. The choice is yours, but make sure to choose pieces that can easily be transitioned from a kid's to a teen's bedroom.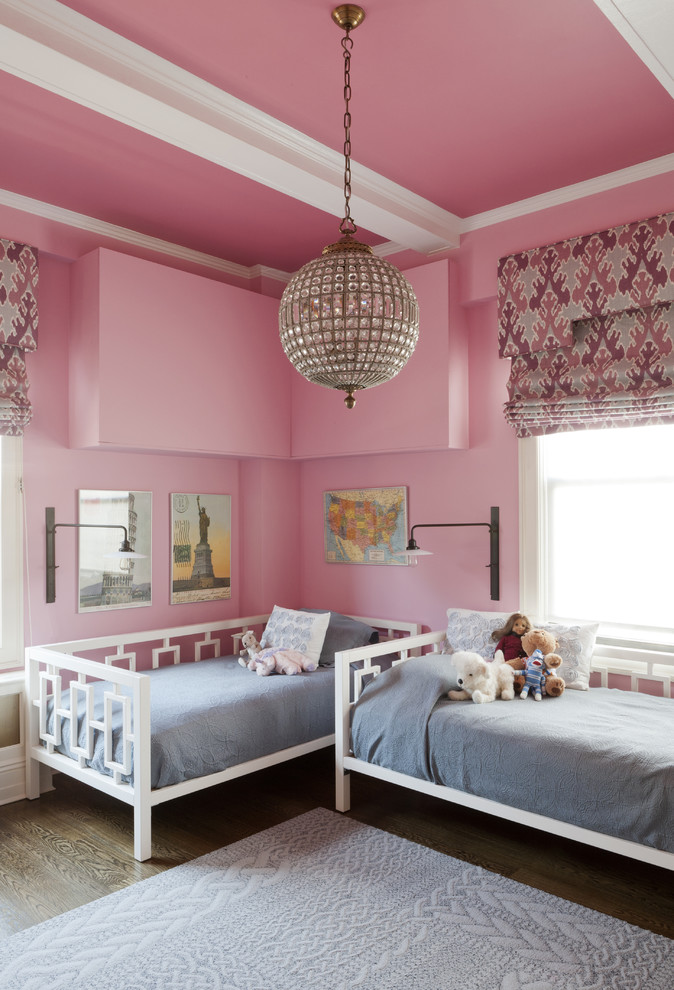 Lauren Ruben Architecture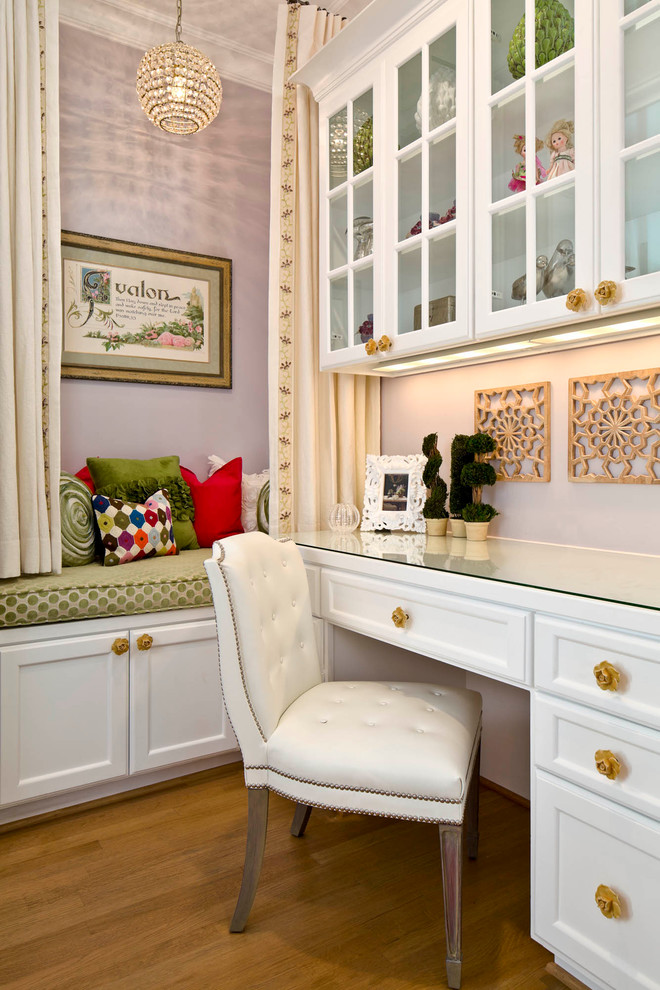 Platninum Series Homes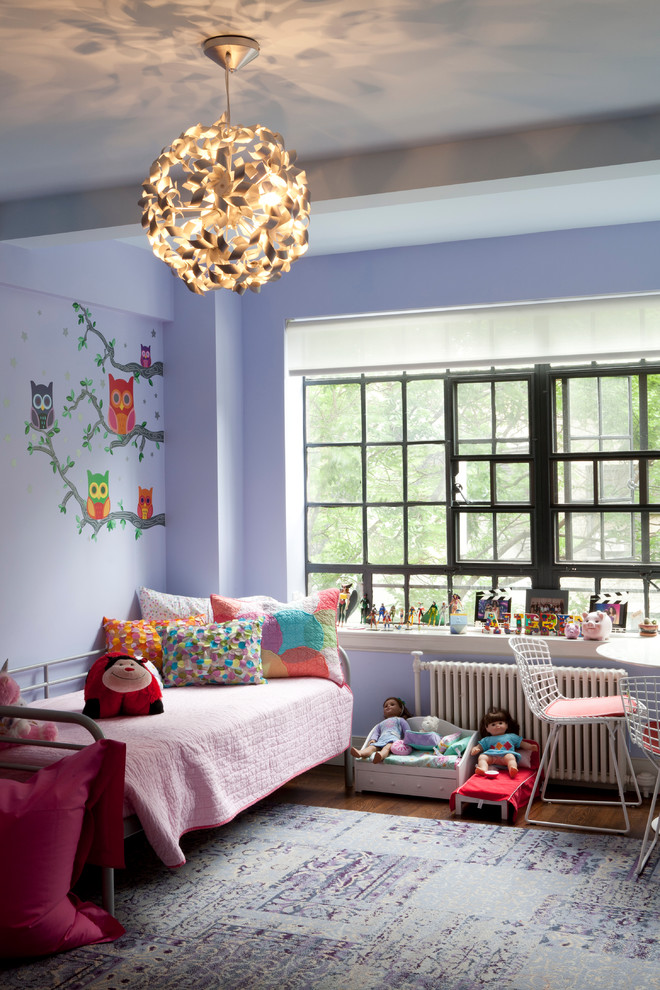 Lauren Ruben Architecture