The notion of building an under-sink water filter from scratch might seem unreal to most people. But I'm guessing you are not one to be easily frightened by some DIY chores!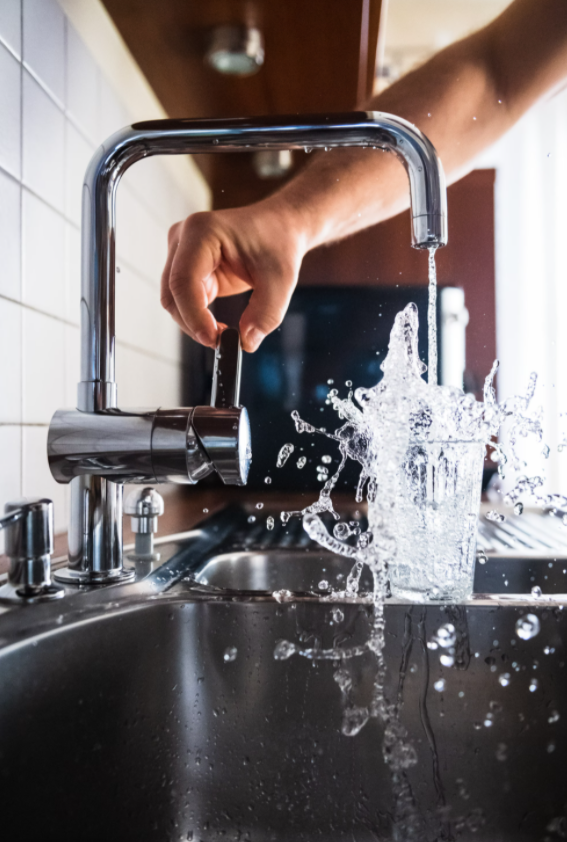 Photos By: Unsplash
You can put together your own under-sink water filter with the right tools and know-how. But, sure, you may have some niggling questions and concerns.
So, stick around as we tackle these concerns and walk you through a step-by-step tutorial on building an under-sink water filter that has many health benefits!
Is It Worth It? 
A water filter is more than a simple home improvement gadget. It is an investment in your health and wellness. If you use certain types of filter media, you can even do a great job at removing fluoride from water.
Naturally, you want to make safe judgments, and it is only you who can truly assess your competence. If you enjoy doing things yourself and don't mind a little challenge, then this tutorial is for you.
Bear in mind, top manufacturers such as Clearly Filtered, Aquasana, and Pelican invest years of time and money into developing their sophisticated water filtration systems. They also ensure that their product is effective by following NSF regulations. So this is a serious task!
Your handcrafted under-sink water filter might work wonders, or it may be completely ineffective. Unfortunately, there's no simple way to tell until after you've done it.
Making your DIY Under-Sink Water Filter 
Have you made your mind up and want to get started? Okay, let's get this DIY project on the road.
Start by Testing your Water
To begin, you must select what you want to remove from your water. Because no under-sink water filter can remove all contaminants, you must first have a clear understanding of what you're attempting to eliminate. As a result, testing your water is the first and most crucial step.
Because most pollutants are invisible to the naked eye, you need a competent lab to test your water.
At a government lab, the cost of having your water tested will be minimal, whereas, at a private lab, it might range from $50 to $500.
Alternatively, you can use a simple home water testing kit, which costs around $20.
Gather the Supplies and Tools you'll Need
Here's a list of all of the equipment and supplies you'll need:
* Empty filter housings
* Filter cartridges
* Mounting panel (optional)
* ¼-inch tubing
* Water filter connectors
* Water filter diverter valve
* Feed water valve
* Plumber's tape
* Filter housing wrench
* Extra O-rings
* Screwdrivers and basic wrenches
* Filter Sumps
Use several standard-sized filter sumps in sequence and arm each with a 10-inch filter cartridge (choose any cartridge from your preferred manufacturer).
You may also use a cartridge-module that combines two or three phases in one continuous building sequence.
You may use this method to find out which type of under-sink water filter works best for you (try different brands if you can afford it). The 10-inch industry standard offers the widest range of filters to pick from.
Selecting Filter Cartridges 
Filter cartridges are crucial to the performance of your DIY under-sink water filtering system. As a result, we suggest only purchasing the highest-quality filters and seeking NSF accreditation to ensure they perform as advertised. Below are some of the different types of filters to choose.
Activated Carbon or Charcoal Filter 
Activated carbon filter cartridges are the most frequently used type of under-sink water filter. They typically contain granular activated carbon (GAC) or powdered activated carbon (PAC). Also called charcoal, these filters reduce organic chemicals and improve taste via selective absorption of impurities. GAC is usually more effective at removing chlorine, while PAC removes volatile organic chemicals (VOCs).
Carbon Block Filter 
Carbon block filters are frequently considered to be the best of the best. They remove most impurities and are more durable than carbon filters. Water passes through a porous block of highly compressed carbon grains. Water flows through the filtration pores while impurities are trapped within the carbon block.
Although more expensive, they are also very effective at removing chlorine and VOCs but aren't as well known for improving taste. The average carbon block filter cartridge is capable of purifying 1,000 to 2,500 gallons of water. So be sure to purchase a carbon block cartridge that is capable of purifying your water.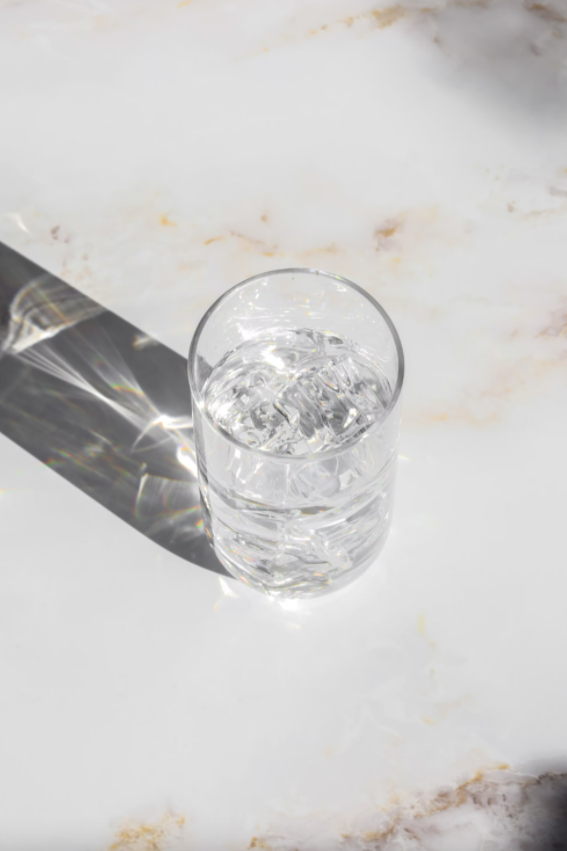 Reverse Osmosis Filter 
A reverse osmosis filter works by pushing water through a semi-permeable membrane, which blocks dissolved solids and ions from passing through it. This system can yield up to 50 gallons per day in ideal conditions.
Although they are much less common than other filter types, this is the best type of water filter if your main goal is to purify large amounts of drinking water. Reverse osmosis filtration definitely has its place in under-sink water filtering systems due to its convenience and high production rates.
Activated Alumina Filter 
This filter is similar to activated carbon, but it's more effective at removing fluoride and arsenic. It also has better absorption abilities than carbon filters, making it great for eliminating contaminants with a low surface area. The downside is that activated alumina filters are significantly more expensive than carbon filters, so they're only worth the extra cost if your primary concern is indeed fluoride or arsenic in your water supply.
UV Filter 
UV filters use ultraviolet light to kill microorganisms in your drinking water. They're not very effective at removing other contaminants, such as nitrates and arsenic, but they remove bacteria and algae (which can make your water taste bad).
UV filtration is an excellent choice for homeowners who want to purify their tap water of living microorganisms. Since this method does not remove minerals from your drinking water, it's a good option if you're planning to soften your water.
Assembling the Unit
So, now that you have all of your supplies, it's time to put the unit together. First, wrap the tape around the quick-connect adapters and insert them into the system's "in" and "out" ports. Then, install the unit beneath your kitchen sink alongside the cold water line.
Attach a feed adaptor to the cold water supply line and attach the filter. Next, connect the output water supply to the faucet with whatever length of tubing you choose. For an easy tool-free installation, try using quick-connect fittings.
Conclusion 
So, now you can build an under-sink water filter from scratch. Just remember that if this unit becomes clogged or difficult to maintain, your best option is to install new filter cartridges. Good luck!