A SPRING FLING IN NEW YORK
We are gushing over the spring-inspired hues used in this New York living room designed by Jan Hiltz Interiors. Dove grey, lilac, cream, and hints of pink and green make it a refreshing space that's full of light and love.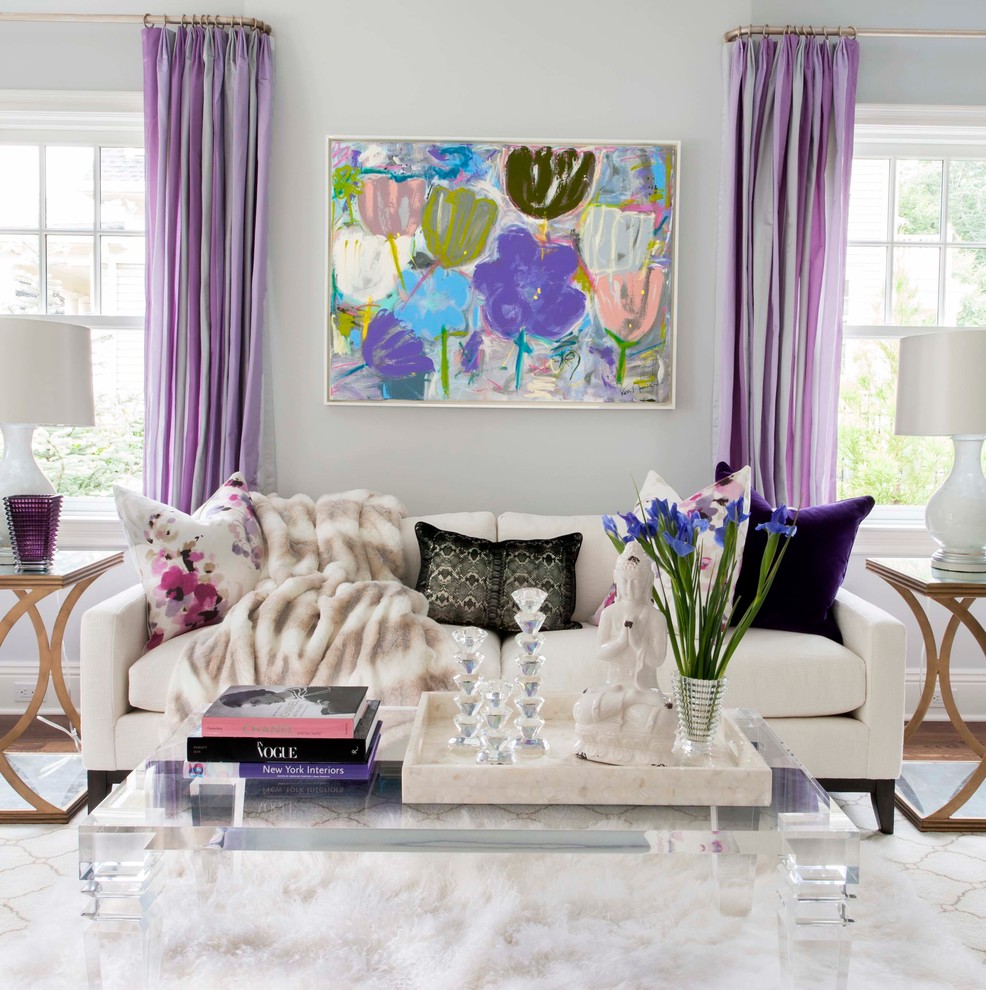 THE GRAND ROOM ON SUNSET PLAZA
The faint sounds of classical music, the luxurious velvet sofas, glossy white walls, and the sparkle from a chandelier. All this makes a glamorous living room situated on Sunset Plaza fit for royalty.
Designed gorgeously by SFA Design, we couldn't pass this one up and had to feature it on our Shop the Look page.
Great design, beautiful pieces, get the look yourself right below…