A home security camera system is beneficial in a few ways. It'll protect you and your home against intruders, it'll allow you to check on children while away, and more!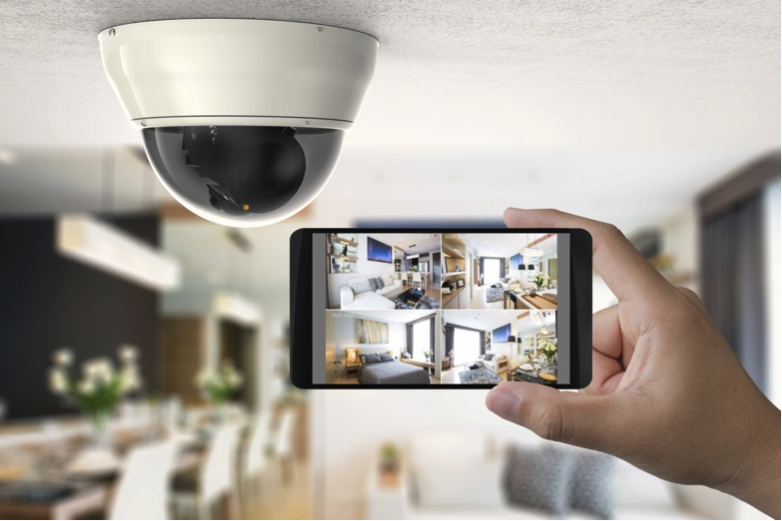 Although you want to reap all of the benefits associated with a security camera system, you don't want the system to be an eyesore. You need to find a way to incorporate the system into your home's interior design. By doing so, you won't have to worry about it sticking out and lowering your home's aesthetics. Not sure where to begin? Continue reading below for our complete guide on how to camouflage your security camera system with your home interior design!
Inquire About Camera Skins
Different security cameras have their own way of being discrete. Some security cameras will give you the option of choosing between several different camera skins. Camera skins are cases that fit over your camera like a glove. These skins can come in all different fun shapes and designs. There are even some skins made to look like a child's toy. A skin case like this is a great option if you want to hide a camera inside a child's bedroom. Ask the camera company about what types of skins they have available. Choose the ones that'll fit in with your interior design the best and depending on what room it'll be used in.
Install on an Indoor Plant
If you have indoor plants, they make for great camera hiding spots. Install your security camera on the branch of your indoor plant. Be sure the leaves of the plant help disguise it without obstructing the camera's views. This can be done on both real and artificial indoor plants. There are security cameras with mountable and flexible tripods attached. You can bend the legs of the tripod around the branches to hold it in place. Place the house plant in the corner of the room where it's out of sight, and no one will ever notice the camera.
Hang High Above Eyesight
Rather than trying to blend the camera in with your interior design, you can opt to hang it high above eyesight. This way, you won't have to worry about necessarily camouflaging it. As long as it's in a spot where you wouldn't naturally look, it won't take away from your home's design. You can place the camera on a hanging pendant light or at the top of a bookshelf or cabinet. Point the camera lens down, and it'll still be able to capture everything that happens in the room. If you want to go the extra mile just to be sure, you can place a few objects such as knick-knacks around it to make it fit in even more.
Use Mini Cameras in Every-Day Objects
Mini security cameras can be placed inside normal every-day objects. This won't take away from your design in any way because you're going to place the cameras inside objects that already exist in the design. Think about items around your house that are in the perfect spot for a camera and could hide one well. For example, you can have an alarm clock with a mini camera inside it. You can also use some other common objects like a tissue box, a smoke detector, a wall outlet, a stuffed animal, and more. Just be sure to have more than one camera inside the room to ensure you get all different angles.
Paint the Control Panel Door
Not all security camera systems come with control panels, but some do. If your security system has a control panel inside your home, then you can consider disguising it by painting it the same color as the wall. This will help prevent it from sticking out or bringing attention to it. Some homeowners even decide to hang a piece of wall art over it. Find a picture or another art piece that you enjoy and hang it right on top of the control panel. Be sure to hang it using a method that'll make removing it and replacing it easy and prevent any possible frustrations.
Use Hidden Cameras
Rather than trying to discover all the different ways to hide your security cameras, you can skip all those steps by purchasing hidden cameras. Hidden cameras are cameras that are already in disguise. You can purchase a wall outlet that doesn't actually work as an outlet. It comes with a hidden camera in it, and you can place it where you desire. You can also purchase pieces of artwork that are actually cameras. These hidden cameras also come in the form of stuffed toys, flowers, electronic devices, and more. These cameras are wireless and can be placed wherever you please while running on your wifi connection. Do some research and find one that you believe will fit right into your home's design with ease.
Can You Disguise Your Home Security Camera System?
Having a home security camera system will deter criminals from targeting your home and will give you the means to check in on your home and everyone inside it when needed. Although having a security system is beneficial and ideal, you don't want it to take away from the beauty of your home. Luckily, with these tips listed above, you can disguise your camera security system to fit into the interior design effortlessly. For more posts with topics about the home, be sure to visit our page on a regular basis!