Increase your home's value with these easy, budget-friendly and simple upgrades!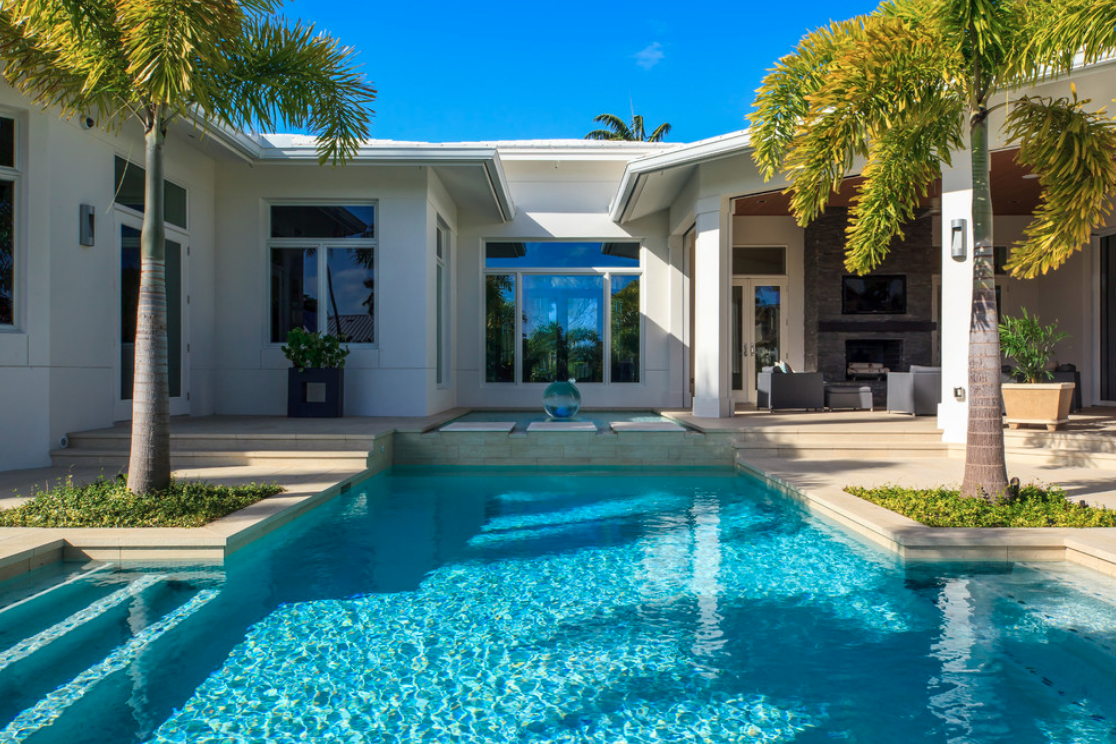 Photo By: Harwick Homes
In Florida, the average price of a home is about $391,000. If you're planning on selling your home in the future, you may be wondering how to increase your house's value. Upgrading your home is one of the best ways to do that. Here are some easy home upgrades you can complete that will increase your home's appraised value.
Maintain Your Lawn and Garden
One easy way to raise your real estate appraisal is to maintain your lawn and garden. The lawn is normally one of the first things that potential buyers see, so a messy or chaotic landscape can be a huge turn off for them. Make sure you get rid of patchy lawns, oversized bushes, and overgrown weeds and plants.
Maintaining your landscape doesn't have to be too expensive or time-consuming, but it's one thing that will really make a difference when you're trying to sell your house. If you don't have the time to maintain it yourself, you can also always hire a lawn company.
Upgrade Your Appliances
You can also try upgrading some of your appliances. Many houses come with outdated appliances as newer technology comes out each year. To make sure you get the most out of your house's value, make sure that you get the latest and greatest appliances. To boost the value of your home even more, you can install appliances that will help you save energy and lower the cost of the utility bill.
Paint Some Rooms
Painting a room doesn't have to be too costly, and it shouldn't take you more than a day or two. You don't have to paint with crazy colors, either. A simple neutral color could be all you need to help boost the value of your home. Plus, neutral colors will make it easier to sell your house, as it will appeal to a broader range of people. If your house is all rainbow colors, this might make it a little bit more difficult to find a buyer.
Add Storage
One thing that many potential homeowners look for is storage space. This is at the top of the list for many people, and if you can add storage space into your house you'll be more likely to sell it. This could mean adding another closet, clearing out the attic, or even making a garage or installing a shed in the backyard. You could even install some sort of shelving into the home.
Increase the Square Footage
Lastly, you should try to increase the square footage. You can try adding another room to your home or building onto your house. However, if you can't do that, you can always try adding space visually with mirrors and design tricks. Even if the house isn't physically bigger, looking bigger will help sell your home.
Discover More Easy Home Upgrades
These are only a few easy home upgrades you could do to boost your home's value. If you don't have time for these projects, you could also hire a contractor to do them for you. Make sure you follow these tips and your house will be ready for the market in no time! If you enjoyed this article, make sure that you explore our website to find more just like this one!