The exterior of your home can easily catch dust, dirt, and grime, which if not removed timely can cause serious property damages. Then, moisture and other such conditions can lead to the growth of stains, molds and algae.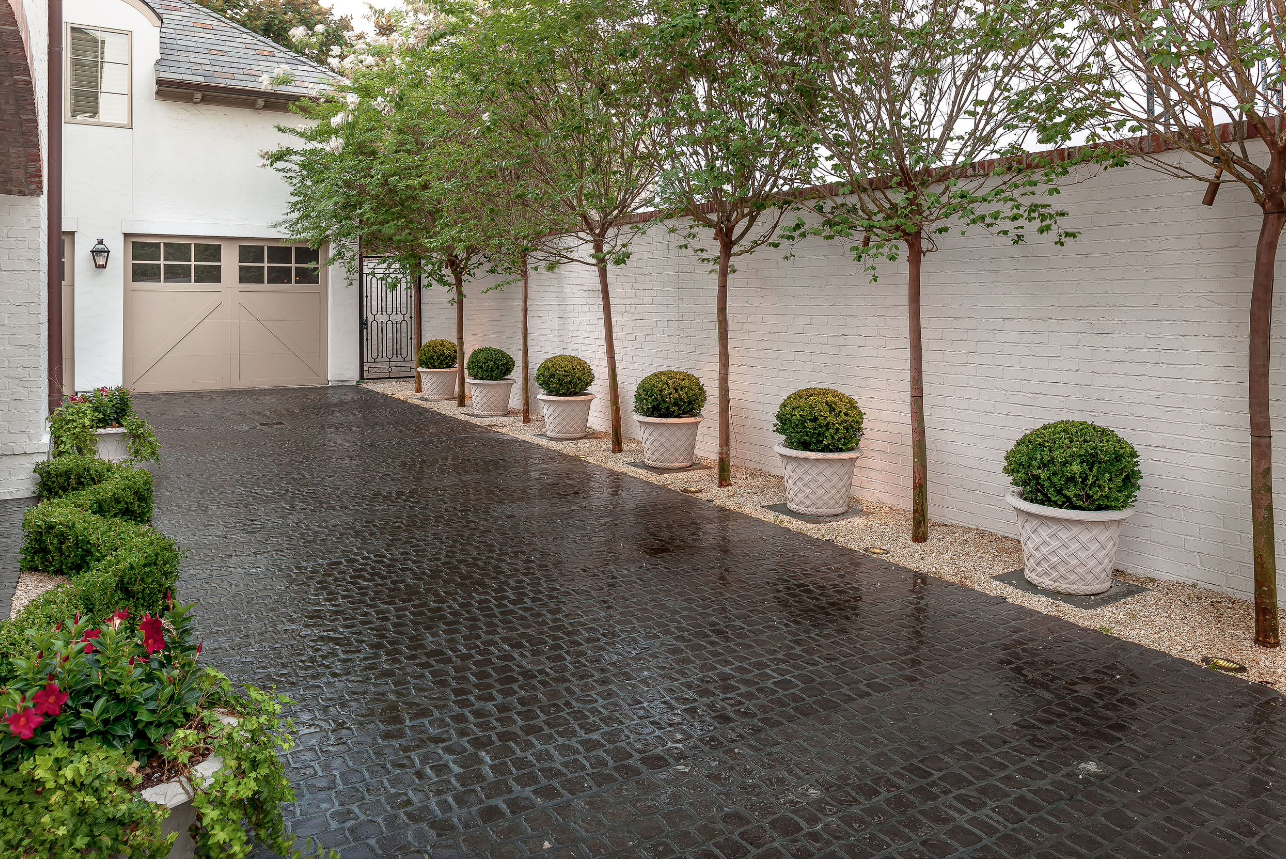 Photo by Exterior Worlds Landscaping & Design
All these things are not favorable for the health of your home and the people living inside. Hence, you must keep the exteriors clean. It will not just ensure overall safety, but also increase the resale value of your home by keeping it fresh looking all the time. Many homeowners choose power washing as an option to achieve this goal. If you wish, you can also go that way. But make sure you hire professional pressure washing services only.
A reputable company with specialized professionals can do their job best. However, you will have to select the right agency for the project to get maximum satisfaction. Here are a few things which you can keep in mind while contracting the services.
The Cleaning Process
It is a common perception that power washing means applying high pressure to clean the surface. However, high pressure is not necessarily the right solution for every corner of your home. Specific areas, such as vinyl siding, roof, and such materials may not survive under the force of the water and strong cleaning agents. Hence, the company needs to have a different approach to take care of those parts. For example, the professionals should apply low pressure on delicate surfaces and adjust the pressure as per the durability of the different surfaces. That's why you must ask them how they handle this job.
Cost of the Service
You can feel tempted to save a few bucks by opting for a cheap cleaning service for your home exteriors. But ask yourself why a particular company is offering its services for such a low price before taking a plunge. There have to be some solid reasons. Even if you sign up one of them, don't forget to verify their experience and background. Some companies offer lower prices and then compromise on the quality of their job to make up for it. Hence, before you agree to give any company this job, get an estimate and compare its prices with others. It will provide you with an honest insight into their credibility.
Insurance
Power washing is risky; that's why you should keep yourself out of it and hire a professional agency for the job. Sometimes, even the experts get hurt in the process. So, ensure that the company has insurance to cover the injuries of the professionals while on duty. Otherwise, you may have to bear the cost.
Besides, you should always trust a certified company because it is a sign of their expertise and knowledge. Plus, whichever company you hire, it should give you a guarantee for customer satisfaction. It is necessary to ensure if you want to get the job done in the best way possible. In Florida, numerous power washing companies provide residential cleaning services at the best prices. You wouldn't need to work too hard to find one.