Do you have big backyard dreams on a small budget? No problem. Remodeling your backyard has never been easier or more affordable. Make your dream backyard a reality with these remodeling projects and tips.

Outdoor Rugs
Whether you're in a hurry to get your outdoor entertaining area ready for summer parties or if you just want to add some color to your patio, outdoor rugs are a great way to spruce up any space. Plus, you can use a stylish outdoor rug to hide a deck that needs to be re-stained.
Stone Pathway
A stone pathway can instantly enhance your backyard. And you have a wide variety of materials and options to choose from. Opt for smooth, rectangular concrete slabs for a modern look or choose textured stones for a gardenesque style. Once your stones or slabs are in place, you can implement additional materials, from gravel to grass, to create a custom pathway. A free afternoon and a little handiwork is all it takes to get this job done.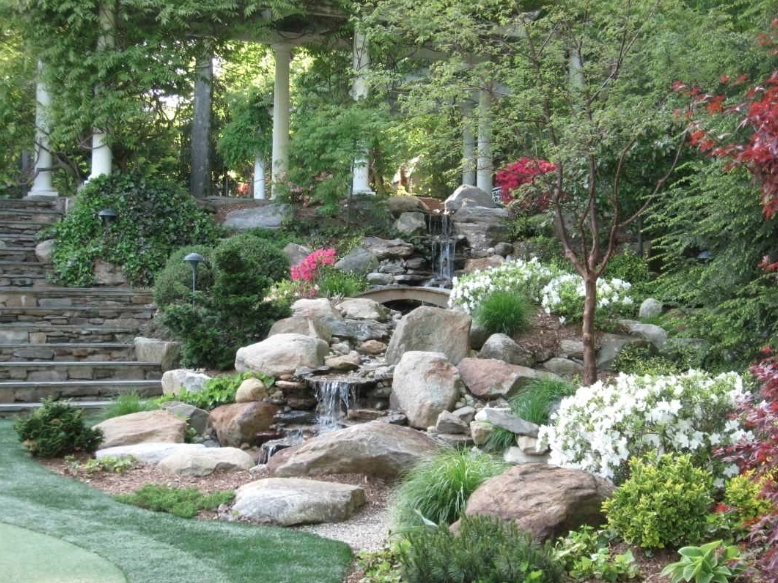 Home Security
You take safety and security into consideration when it comes to areas of the backyard such as the pool, fire pit or grilling area. Ensure that your family and your property are protected with a home security monitoring system. There is no need to hire a handyman for this backyard project. Many of today's security systems can be purchased online and installed at home with ease. When placing your own security cameras consider installing them nearby doors and windows, as these two areas of the home are often targeted first.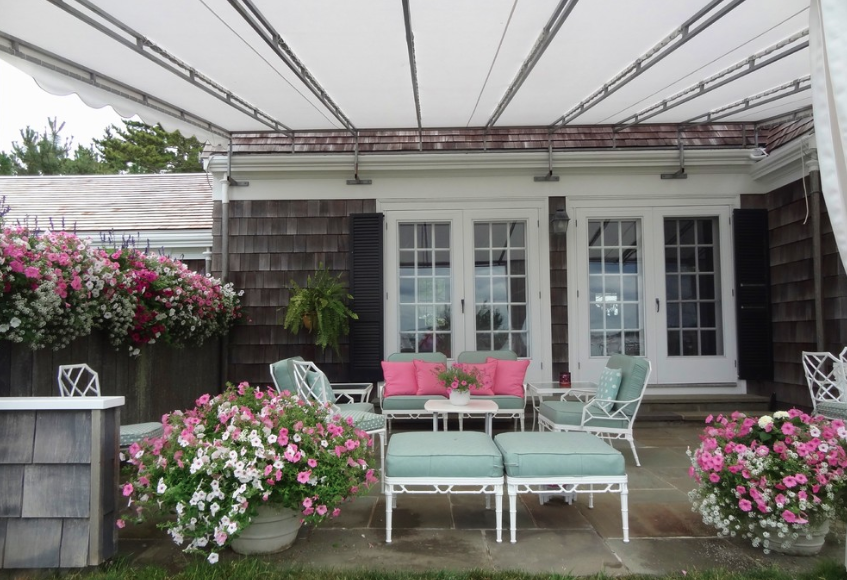 Pergola
Hot seasonal temperatures and no shade can ruin a perfectly good summer. Make your backyard a comfortable, shaded oasis with a pergola addition. These structures can be free-standing or positioned on your home. And, you can choose just how big and how custom you want it to be, whether you prefer a minimal or over-the-top style. Make it a place where family and friends want to hang out with outdoor rugs, patio furniture and hanging baskets. You can even add privacy with the addition of weatherproof curtains.
Container Garden
You don't have to blow your whole paycheck on fresh herbs and organic vegetables at the specialty grocery store. Consider growing them at home in your backyard with a container garden. Affordable and great for yards of all sizes, container gardens can be a great addition to an unused horizontal space. And your friends and neighbors will be impressed by your green thumb at your next barbecue.
Xeriscape
Xeriscape is a style of landscape design that requires little to no irrigation. Commonly found in arid, desert climates, this style of landscape design can save you money on your summer water bills and landscaping costs. In North America alone 50 percent of residential water is used to keep lawns watered and green, according to the experts from Earth Easy. That's a lot of waste. And wasted money. Plus, the contemporary, minimal desert style with succulents and cactus is totally in right now.
You don't have to sacrifice your big backyard dreams because of a small budget. From xeriscape and container gardens to pathways and pergolas, these affordable backyard projects can keep your yard looking good from season to season.