I love decorating my home for fall! Here are some five easy ways to get your home autumn ready on a budget!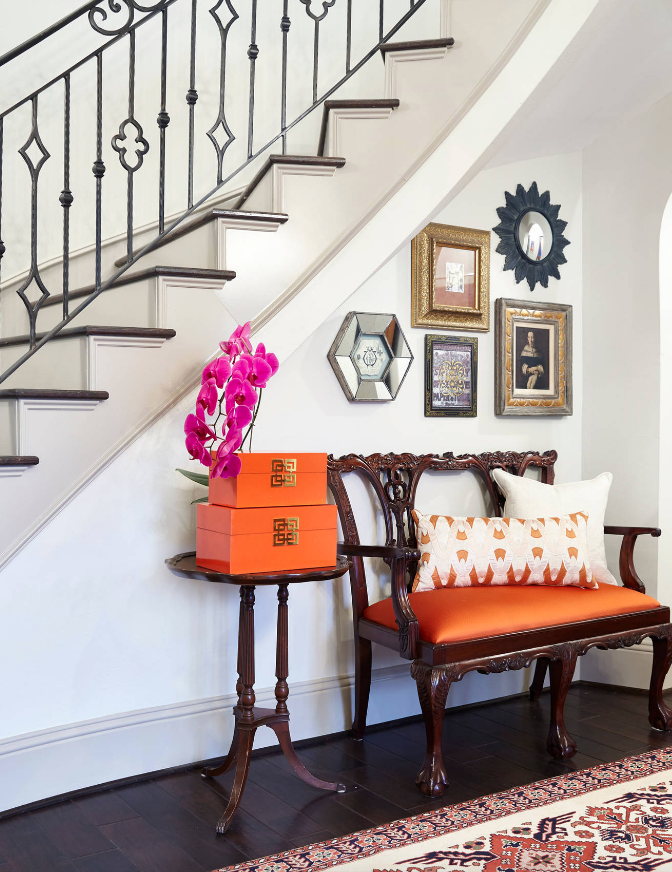 Photo: Pamela Hope Designs
The late summer wind give its final gust, autumn leaves prowl the streets at night, and hoodie weather swiftly approaches. Each sign of fall's approach brings more and more excitement, and those who love fall decorating can barely contain their glee. Because decorating trends shift as quickly as the winds, we've compiled a list to help you stylishly decorate your apartment this year without breaking the bank.
Think Harvest
When you conjure up fall designs, bountiful harvest imagery immediately comes to mind. A small orange or white pumpkin placed on the counter, full-bloomed fall flowers sitting on a windowsill, and a colorful leaf wreath on the door can quickly spruce up an area.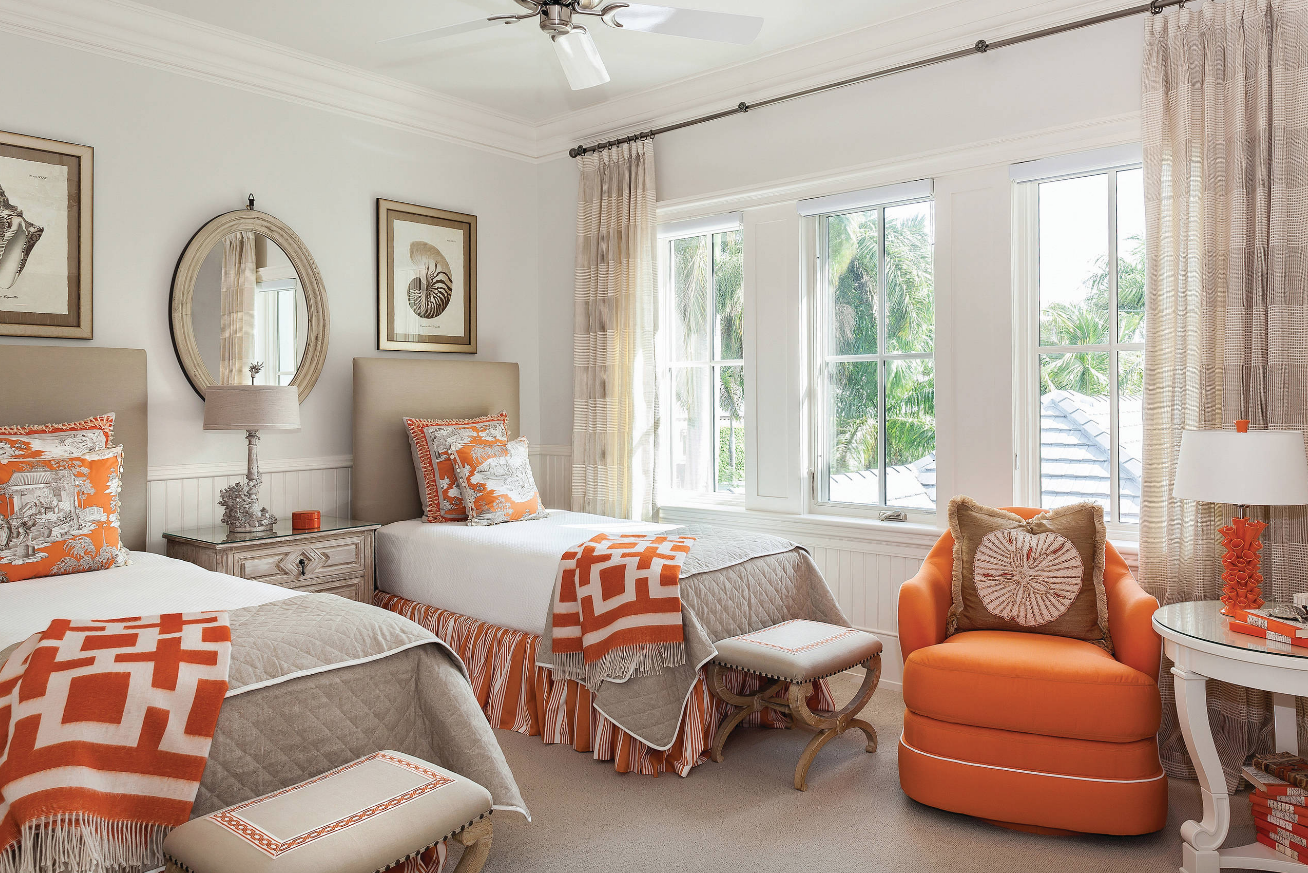 Photo: Home & Design Magazine Naples
Design a Fall Tablescape
Most upscale apartments have space for a sizeable dining room table, so use that as the focal point of your décor while accentuating your apartment home for the rapidly approaching Thanksgiving season. You can use natural or readily available items such as corn husks, candles, and even real leaves to keep costs down. Make sure to design from the middle out, centering the table with a fall candleholder or pumpkin display.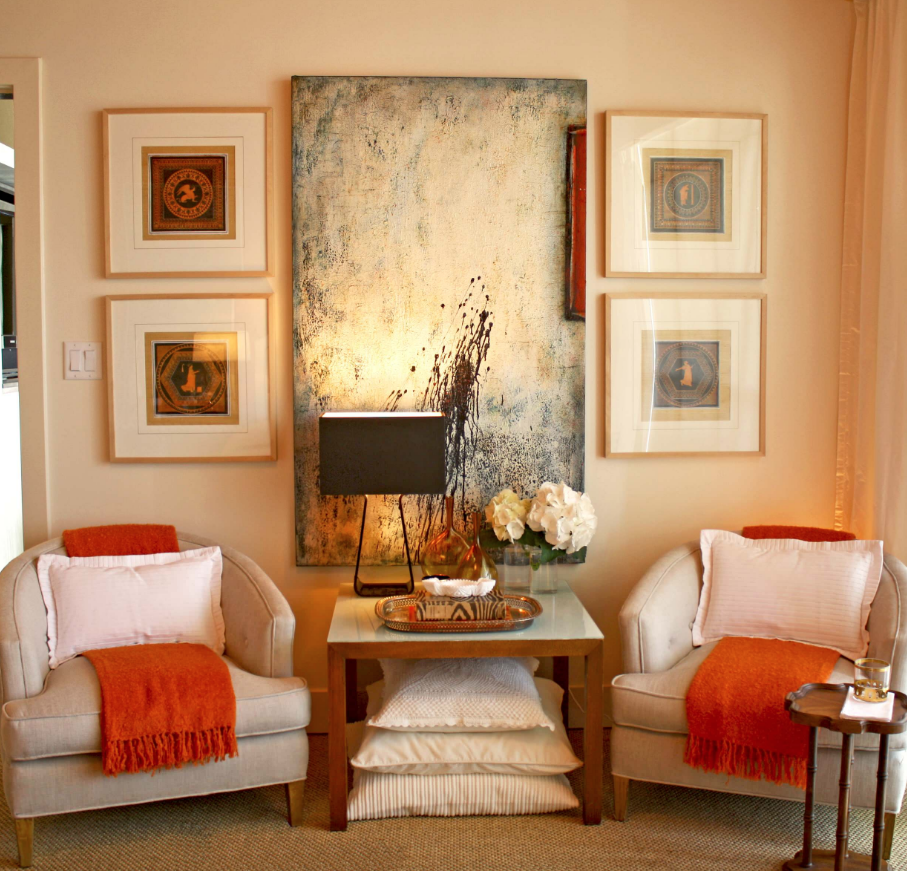 Photo: For People Design
Keep Things Subtle
It may be tempting to pile up pumpkins, throw wreaths on every door, and stack gourds on every counter, but you're better off keeping things simple. A cozy fall blanket on a living-room recliner can give your apartment a welcoming feel while warding off the fall chill. Gluing burlap around a few mason jars is also an affordable way to switch things up for the season. You can even use stencils to paint on pumpkins or a fall-colored leaf.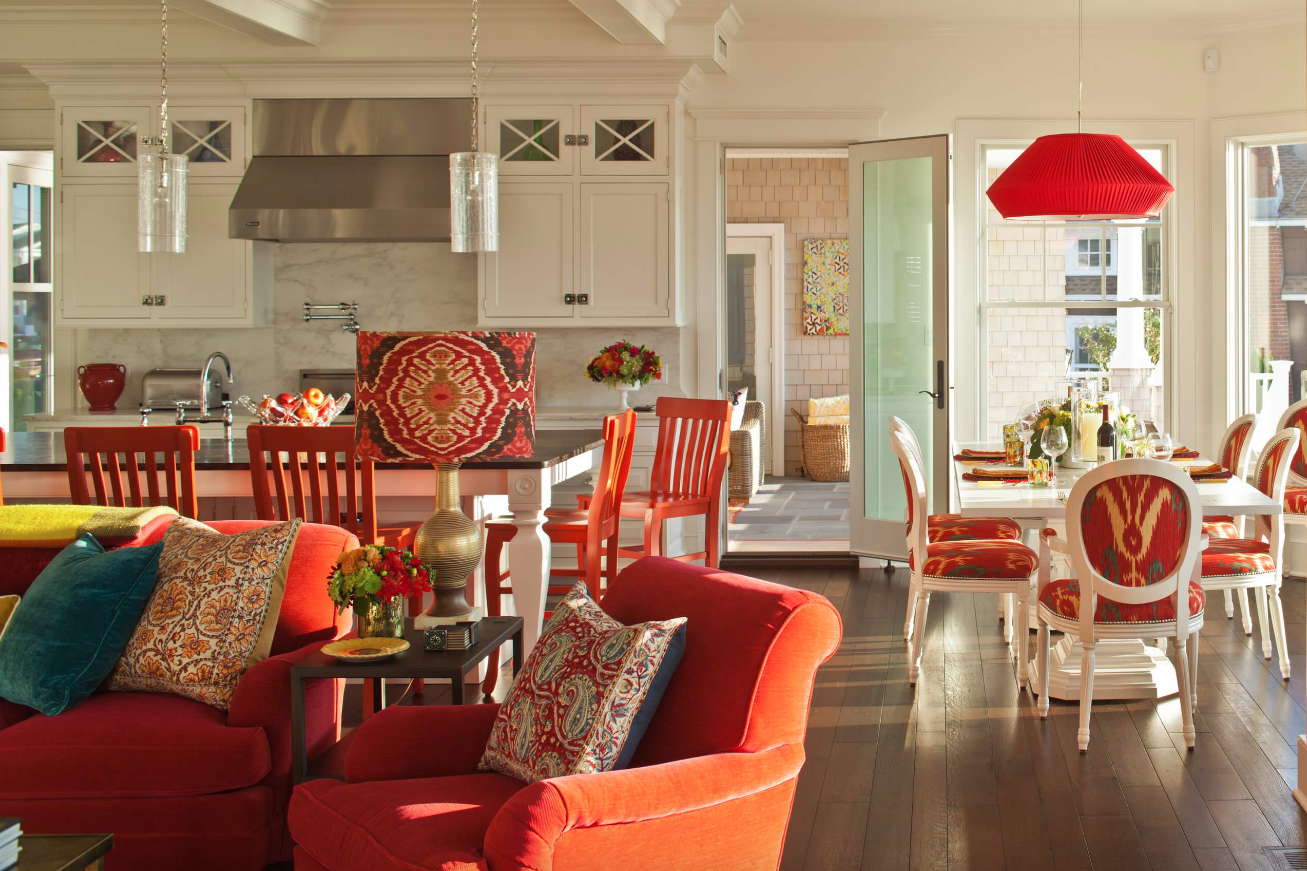 Photo: JBM Designs LLC
Use a Glass Vase Centerpiece
A vase on the coffee table in your living room is a great way to greet guests. Fill it with soft, unique items like cotton and pheasant feathers. Surround it with rustic or wooden candlesticks and a few flowers to complete the look.
Get Creative
The best way to keep costs down is to do it yourself. In addition to the burlap mason jars, you can paint acorns colorful colors and display them in a glass bowl to spruce up your apartment home. You can also draw a fall decorating scene or write a welcoming message on a reusable chalkboard to display in your apartment's entranceway.