You could save a lot of many by taking home improvement projects on your own. Most of the time these projects can seem intimidating. But with patience and a guide, you could save yourself a lot of money and add a new skill to your resume. Here's a simple guide on how you can replace a prehung interior door on your own.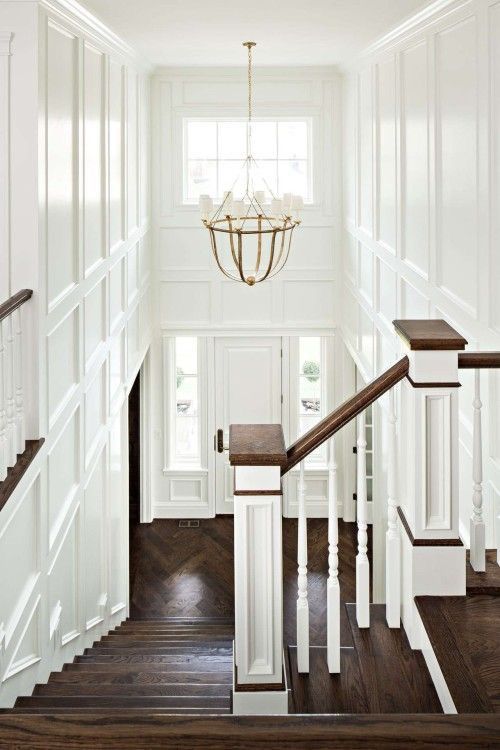 Photo: Pinterest
Installing new doors in your home are a wonderful way to upgrade your living space. If you are looking to change your home decor or give it a more modern feel, swapping your doors for something more modern is a great place to start. Below you'll find a list of some of the things you'll need to install a simple prehung interior door.
Materials You'll Need:
Your chosen interior door

Door hinges

Paint or stain

Door knob or lockset
Tools You'll Need:
Screwdriver kit

A helper

Tape measure

Drill and drill bits

Saw

Hammer

Paintbrush

Safety Goggles
Installing Your Door
Step One: Choose Door
Before installing any kind of doors, make sure you know exactly how to choose the right type of door for your home, and that you're installing it in the right place. You want to be careful not to install an exterior door inside your house. Chances are an exterior door won't match the desired aesthetics of your room, or house. Believe it or not, there's a lot of interior doors to choose from.
You should also make sure your door fits in the frame you want to install it in. Break out the tape measure, and measure the length and width of your old door if it fits the frame. The right fit now could save you a lot of time and money correcting mistakes later.
Step Two: Out With The Old
If you haven't already, remove the existing door from it's frame. This part is simple, but you'll need an extra set of hands. You'll need to remove the hinge pins from the old door. If you plan to reuse the hinges, make sure they're removed from the old door.
Step Three: Cut and Trim
Trim or cut the new door, so it matches the size of the old one. If you're not very handy with a saw, you can have this done for you at your hardware store where you purchased your new door. Test the new trimmed door, to make sure it fits.
Step Four: Paint or Stain
When you're satisfied with the fit of your door, it's time to paint, or stain, your door for your desired look.
Step Five: Attach Hinges and Door Knob Hardware
Once the paint has dried it's time to break out the drill. Drill holes for your hinges, and screw them into place. And then drill holes for your door knob, and install your door knob hardware. Don't install the door knob yet.
Step Six: Install Door
Now you can fit you door to the frame. You might need a helper for this step too. Fit the door to the frame,  and line up the hinges so they lace together. Then install the pins, and all the included screws.
Step Seven: Install Door Knob
Finally, install the door knob according to manufacturer's instructions. And there you have it, you've installed a door all on your own!