Here's how you can make your home look professionally decorated with our tried and tested tips!
Many think that tackling a decorating project will be a huge challenge that takes weeks or even months to get your furniture and colors right. Even when you're finished, it may not look just right. Clashing colors, démodé furniture, and the feeling as if your room is missing something are some of the regular challenges homeowners face. It's easy for you to get that designer decorated look by following some of our simple pointers to get your started: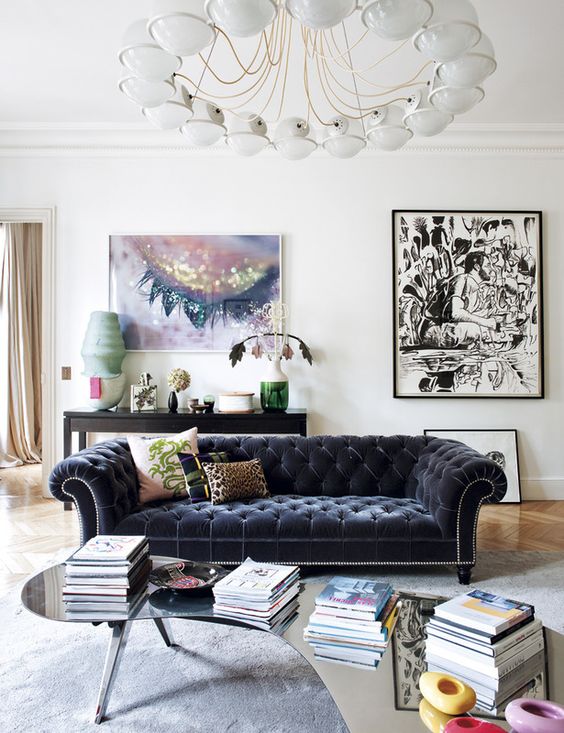 Photo: Elle Espana
Pick your colors first. Once you have a color palette in mind, you'll be able to pick out decor, furniture, paint, and accessories to pull off the look. For 2017 we are seeing tons of earthy, warm, and natural hues like harvest-influenced yellow, warm red, as well as cement grey and snow white. It's an interesting combination and I'm excited to see how designers will put together rooms using this palate.
Make your walls seem taller with oversized mirrors. I am obsessed with huge mirrors and what a dramatic difference they can make for a room. They reflect light and make a space look bigger and brighter, as well as visually enlarge a room making it look twice the size!
BDB Tip: You can even choose one of those huge mirrors that are too large to be hung on the wall and instead are meant to be leaned against the wall. These provide a really pretty and glamorous feel to a space and give your room that designer seal of approval.
Don't forget to use coupons. Even professional designers look for the best deals they can get on furniture and accessories. You can save bundles shopping at great retailers such as Bed Bath and Beyond or BensonsForBeds. Pick the decor you love, enter the coupon code, and watch your savings pile up. This is a great way to save some extra cash on something that may be out of your budget like a beautiful Persian rug or some gorgeous designer sofas.
Remember to mix up your textures. If your room is filled with neutral colored decor, add visual interest by integrating different textures. For instance, in a room filled with cream woven baskets and brown bamboo shades, hot fuchsia raw silk throw pillows would break up the color and rough texture throughout the space.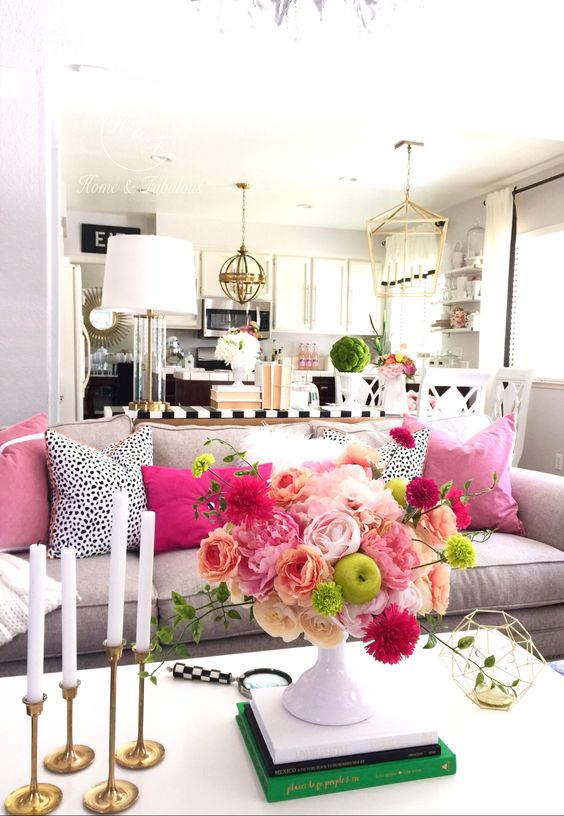 Photo: Home and Fabulous
Suzy's Tips: I have seen designers use hot pink pillows to pick up bland looking rooms all the time. There is something about fuchsia that brings a sense of energy and youthfulness that other colors just simply cannot. I am not a fan of decorating with pink, but when using it in limited quantities like a small flower arrangement or a splash of pink in a painting, really makes this color a dramatic statement.
If you have a room that's small and doesn't get much natural light, remember that painting the walls a dark color will make the space feel more closed in. If you want to avoid this, go with a lighter shade. Painting your whole home dove grey seems boring, but this color can look very luxurious if done right. The right light grey opens up a home and makes it look huge! Installing wall moldings throughout and decorating with opulent furniture can make this color look very, very, classy.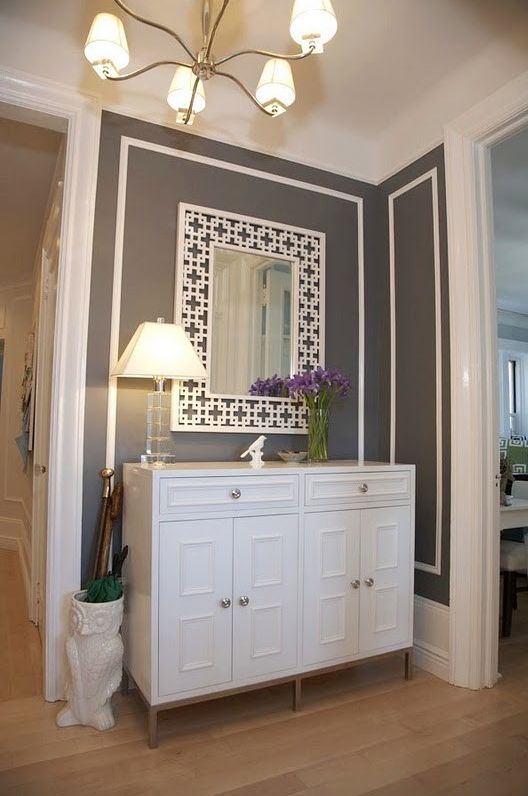 Photo: Fifi Cheek Blogspot