First impressions are really what count so make your front home entry a winner with these 7 designer approved ideas!
Use Bold Contrasting Colors
Don't shy away from color when it comes to painting your entry way, use contrasting, bold colors to make a first statement. Deep gold paired with navy sea blue are the perfect color choices for 2016. Take a look at how this golden lobby seamlessly transitions into the adjoining blue hallway. The two rooms lead into one another with the two complementary colors as well as matching brass chandeliers.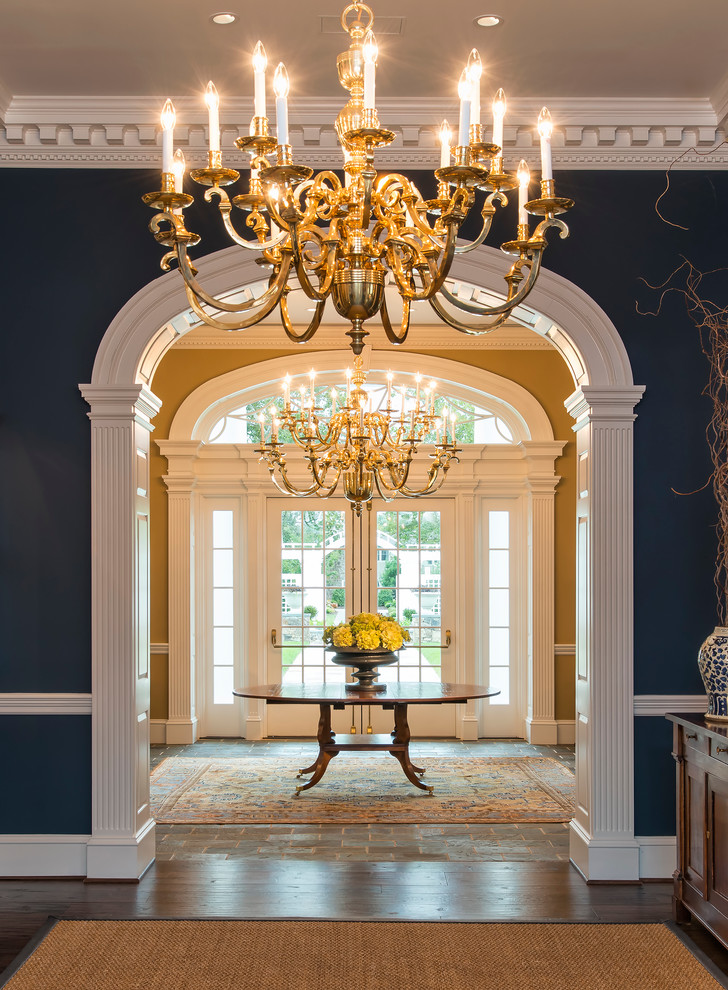 Photo: Marlene Dennis Design
Paint Your Hardwood Flooring
Stuck with hardwood flooring in your entry way? If you've always longed for tiles, you can mimic the look by painting your hardwood flooring. Geometric designs are hot, and this easy DIY can give your flooring a whole new look, without having to break the bank.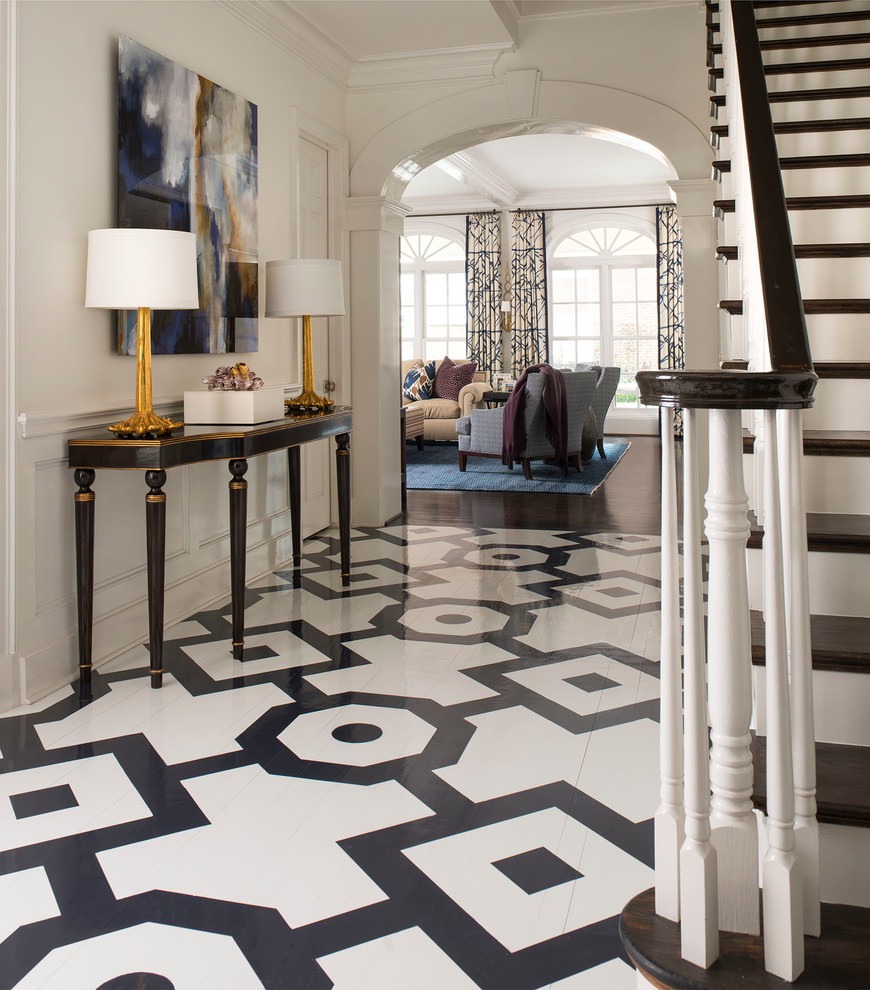 Photo: M. Barnes & Co.
Use Antique Mirrors As Artwork
It's traditional to place a mirror right at the entry way since it's practical and fills up empty wall space. Instead of hanging up a muted, boring mirror make a statement and scourge antique shops for a gilded, gold antique mirror. This unique piece will not only serve it's purpose but it will also double as designer-grade wall art.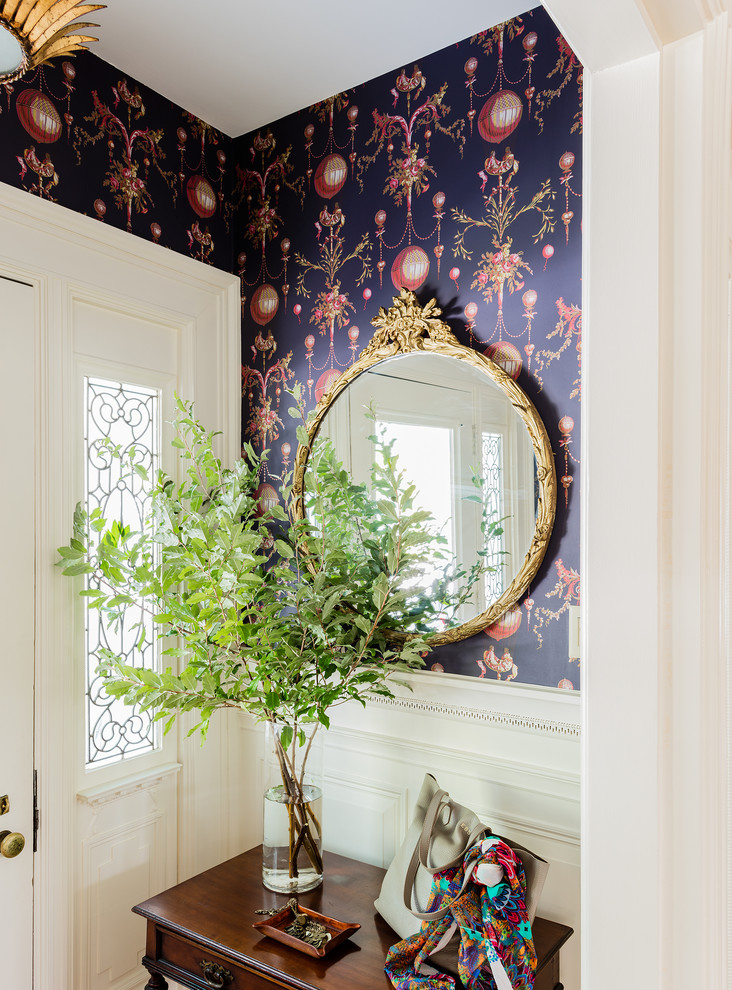 Photo: Kate Maloney Interior Design
A Brightly Painted Front Door
What's really trending in the design industry right now is painting your front door in bright, right jewel tones. We LOVE the look of deep turquoise paired with gold hardware and a gold door knocker. Even a royal purple of dark gold would look amazing as a front door color! Think about dressing your door up with various types of hardware like a mail slot, custom house number plate, and even a door awning like the ones from ombrasole.com. Use your imagination and try something different for 2016!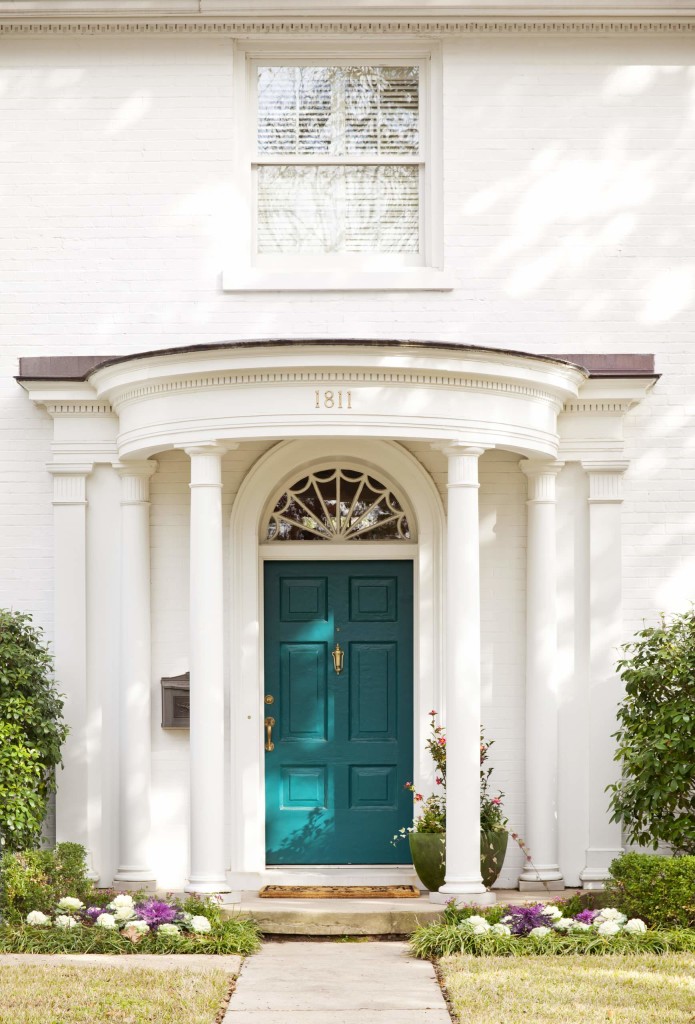 Photo: Andrea Brooks Interiors