We give you the scoop on why we love PIXERS, the hottest custom wall décor company that designers can't stop talking about!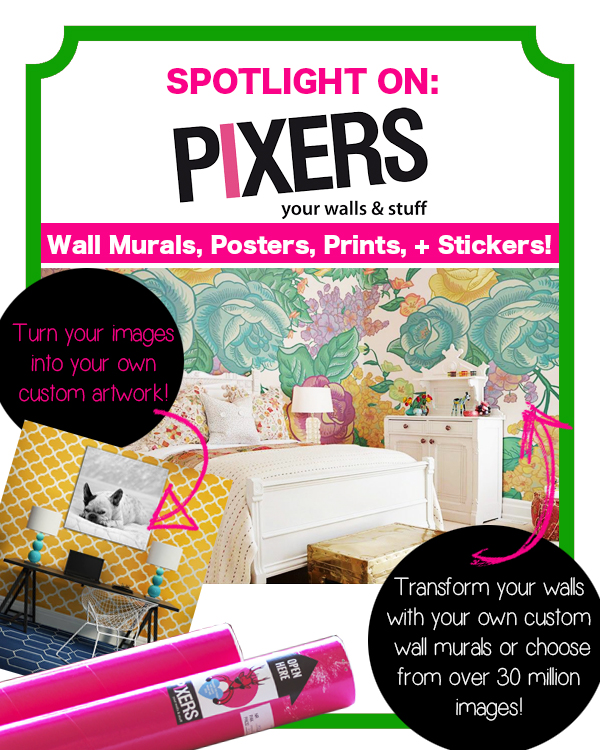 One thing every home decorator strives to do is to create something unique, custom, and memorable. There is no better way than to achieve home décor like this than with custom made artwork. We are SO excited this month to be able to partner with PIXERS, a company that is creating lots of buzz in the home décor industry and they have a good reason to do so.
PIXERS creates your own custom wall murals, stickers, prints, and posters for your home so you can have one-of-a-kind artwork and achieve the décor of your dreams! You also have access to 30 million wall murals, stickers, prints, and posters and can customize ANY product you want: change the material, resize the image, or reframe it. What a fun way to spruce up your home, office, or even give a customized gift to someone for the holidays!
When browsing through PIXERS online store one thing that really got me excited was the big collection of map prints. Maps have been a HUGE hit in the décor industry this year and prove to be classic, timeless, and elegant pieces of artwork. Who wouldn't love to have an office wall covered in an amazing old world map? Just think about how glamorous that would look!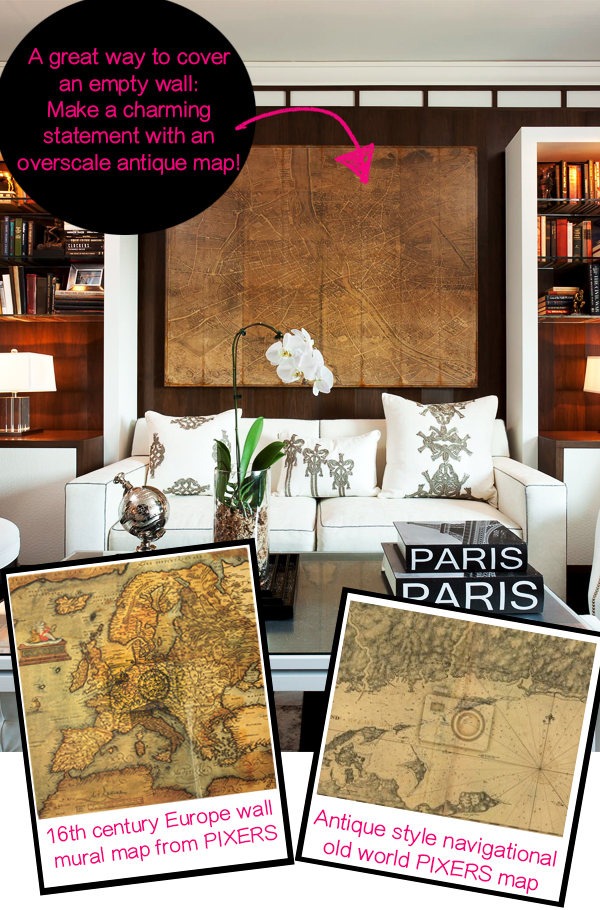 They also have a wide range of animal prints and one of my favorites – zebras! Zebras are my favorite exotic animals to decorate with and they make a room look sleek and modern with their monochrome stripes. They also match with absolutely anything! You can order their zebra prints as a poster, canvas print, or a premium-framed poster. Take a look at some of their gorgeous zebra art straight from their online store: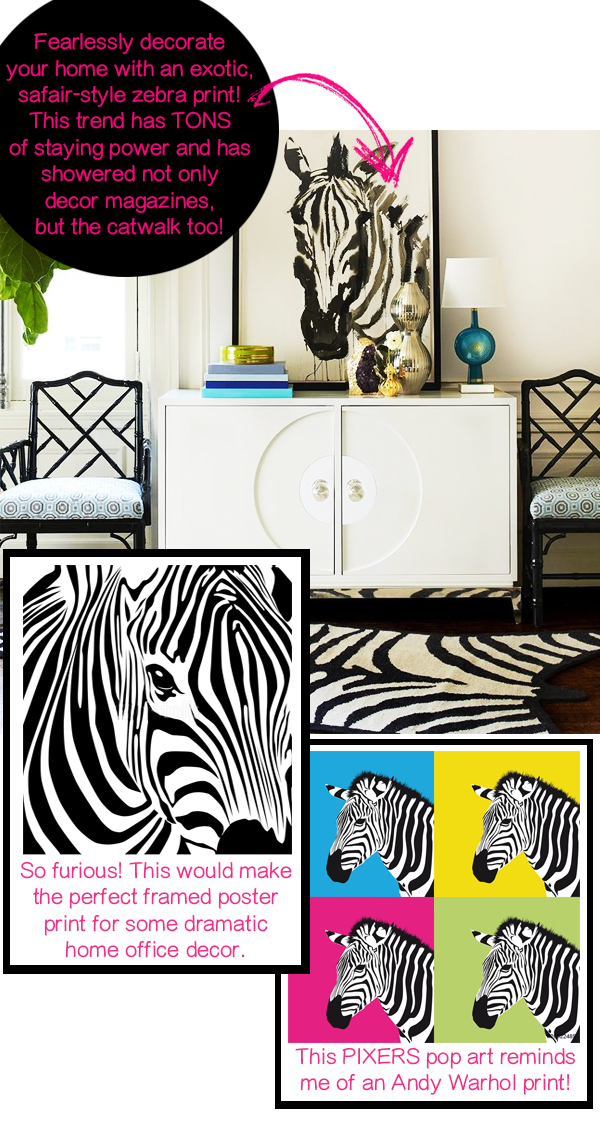 Want to order one of their beautiful prints or make your own custom masterpiece? All of PIXERS products are made-to-order, eco-friendly, and ship WORLDWIDE! Their custom prints also make the BEST CHRISTMAS PRESENTS!
Check out their website here and make sure to take advantage of their JAMES BOND promotional SALE CODE FOR 20% OFF! Use code MYNAMEISBOND and start shopping now – sale starts Sunday November 22nd till Wednesday November 25th!