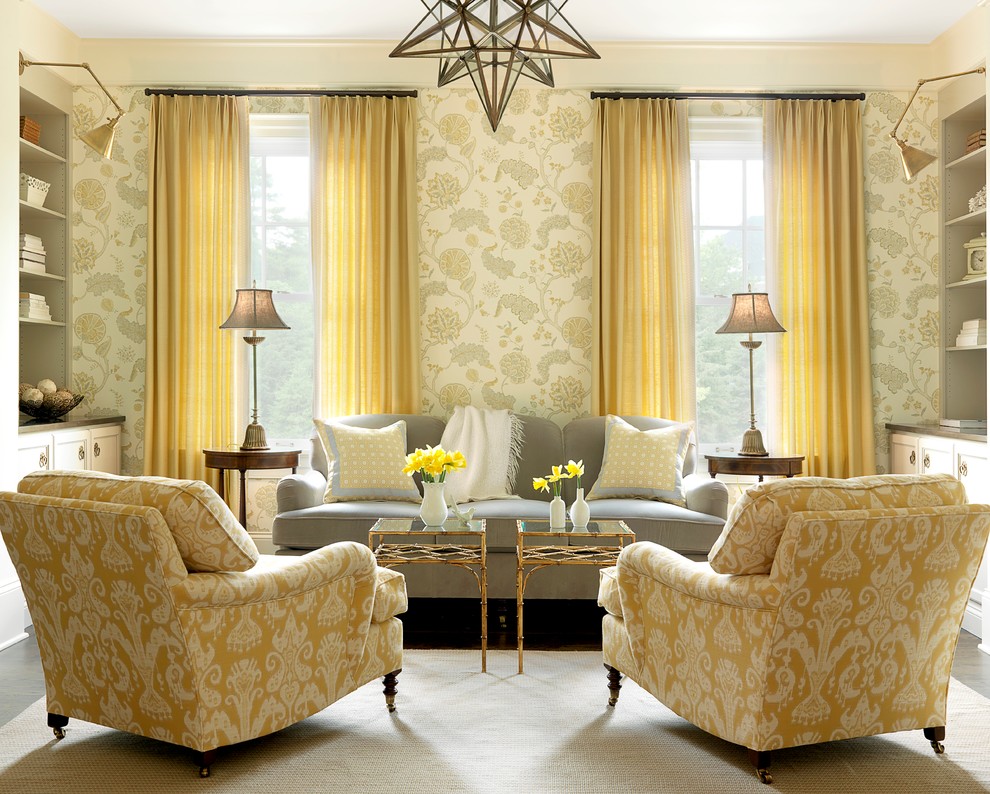 Decorating your home to be stylish, on-trend, and kid-friendly at the same time can be a challenge! If you are like me, and love to include delicate furnishings such as glass coffee tables, crystal vases, and porcelain statues, you could definitely be faced with a dilemma! The thought of your décor being knocked down by children and pets, and even causing them some harm along the way, makes us what to give up on our home's décor right away. With the right eye, and a little attention to detail, you won't need to sacrifice style for comfort or safety with these 5 easy tricks:
Arrange a Smart Seating Area
The most important part of a family living room is the seating, having somewhere for every member of the family to sit. A large 3-seater sofa, mixed with a smaller sofa or armchair should create plenty of room, but an even better way to make use of available space is to have an L-shaped chaise sofa. This design can be placed up against the wall and fitted into a corner in smaller living rooms, or placed in the center of a large living room to create a more cozy, and defined seating area.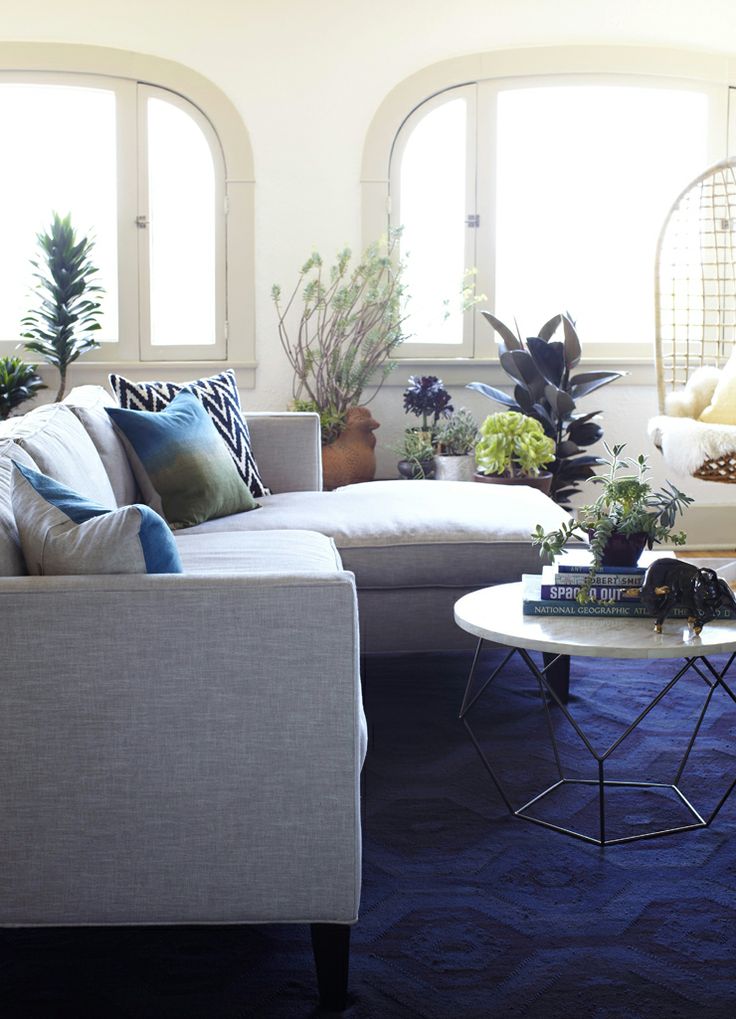 Style By Henderson
Use Ottomans Instead of Coffee Tables
Yes, you are going to have to swap your lovely glass coffee table for an ottoman! No worries, ottomans can still be both trendy and very multifunctional. Use them as a place to serve drinks, and dessert, and also as a footstool or even a storage solution – some contain hidden storage compartments to keep magazines, and electronics. Pick your ottoman out in a fabric that is easy to clean, but tie it in to your room's existing décor to keep a consistent feel.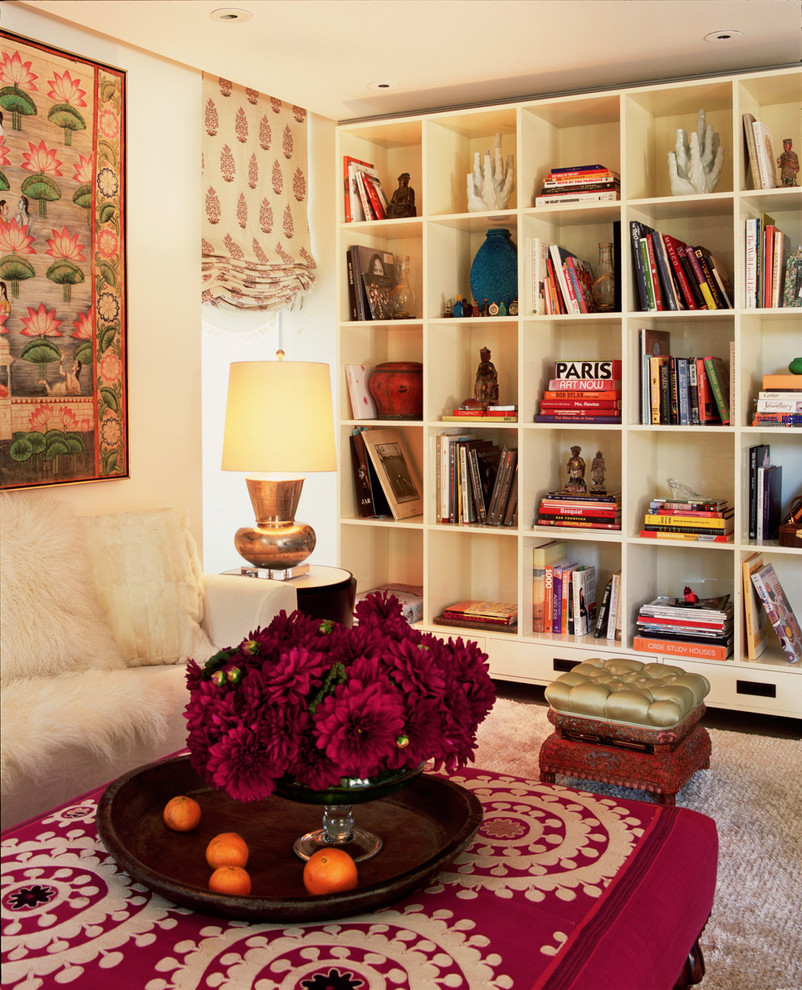 Digs By Katie
Keep Tidy with Lots of Storage Options
To avoid a family living room looking like a playroom, it is going to need plenty of storage. Tidy up the room by placing bookcases against the walls or install built in shelving units. These are great to store books, attractive storage boxes, and also to put your favourite keepsakes on display. Make sure to keep the lowest shelves free for boxes to store kids' toys and games. This way, they can easily reach the shelves to clean up or take our their games.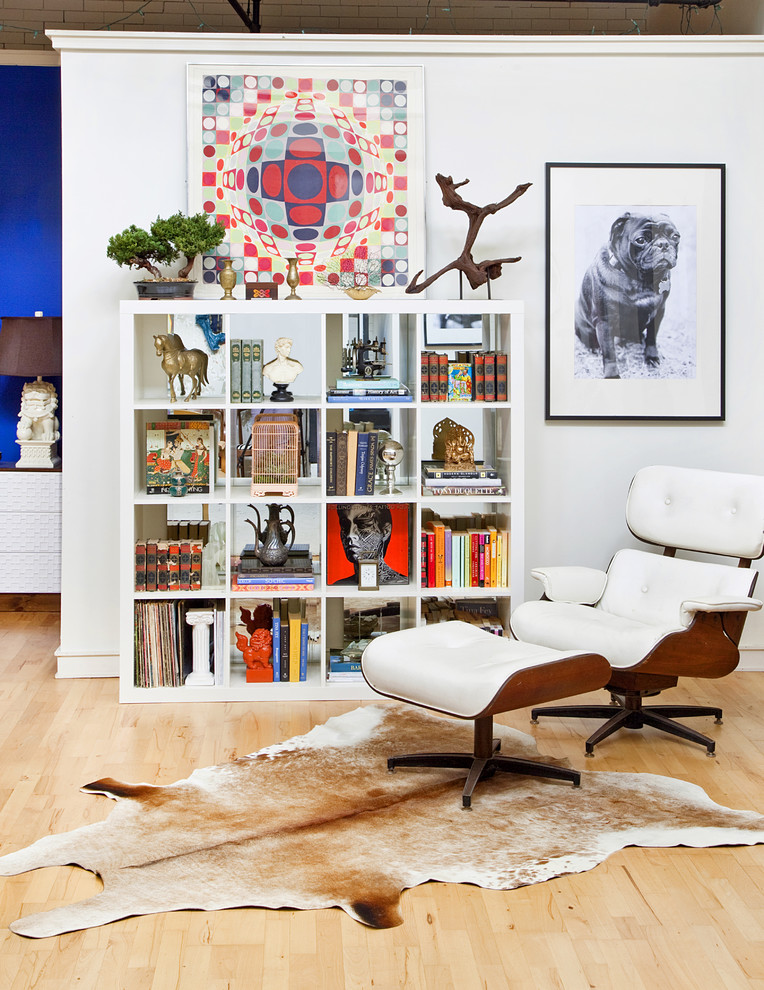 Design Manifest
Install High Shelves to Avoid Breakages
If you love to place decorative items on display, keep them on shelves that are above adult waist level to avoid kids grabbing them and causing breakages. Place precious items on tall bookcases or even install floating shelves for a look that is modern and minimalistic, yet safe for the whole family.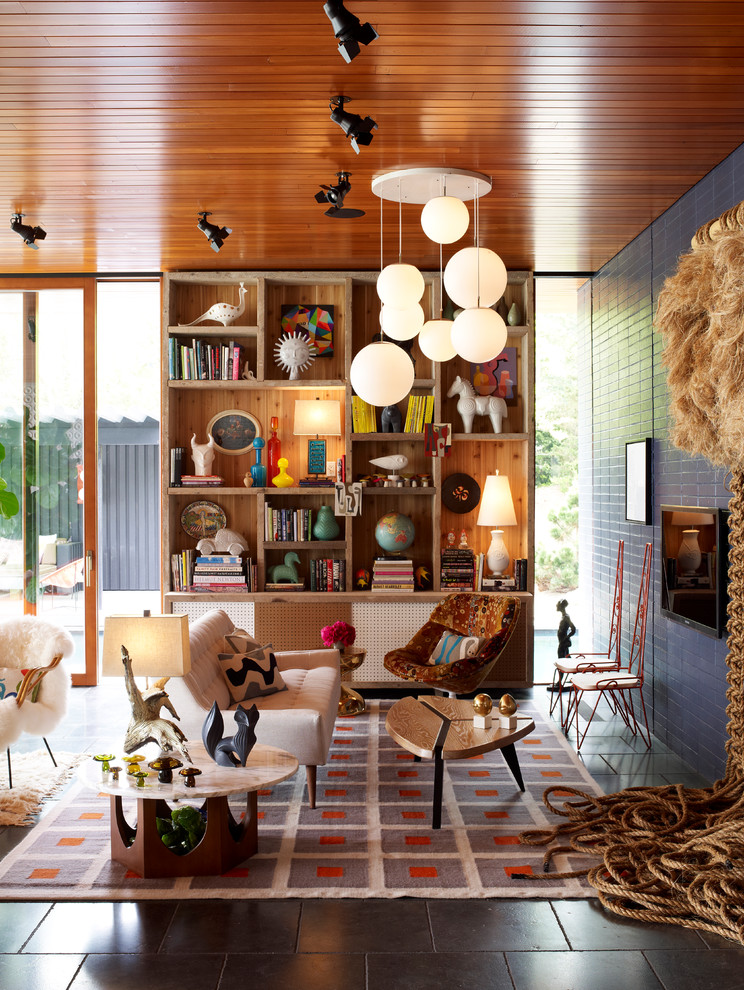 Sterling Publishing
Keep Cozy with Soft Flooring
Rich, dark hardwood is by far my favourite type of flooring, although it's very prone to scratches, and wear and tear, especially in high-traffic areas such as the living room. You can always protect your hardwood by rolling out a large, durable outdoor rug to cover your whole living room, even underneath your sofas. These rugs are built for spills, dirt, and stains, so no worries when it comes to maintenance. If you are worried about little ones taking a tumble, a deep pile rug is your best bet to for a soft, and warm flooring option. Whatever you choose, make sure to protect your existing flooring to avoid the hassle of fixing scratches, and water damage on good quality hardwood floors.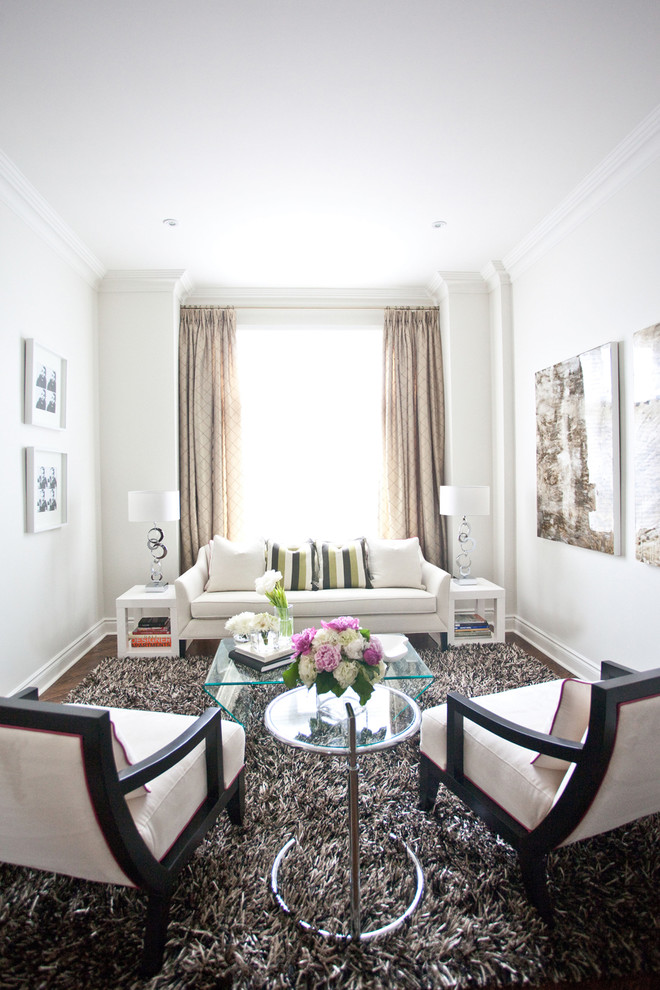 Jodie Rosen